What we do
Mission
The AL Rae Centre for Genetics and Breeding's mission is to conduct world-leading genetics and genomics research, with a focus on projects that benefit New Zealand's agricultural and primary industries.
Our work spans a range of domestic animal species including cattle, sheep, goats, and dogs.
Research
Our research spans fundamental plant and animal genetics and practical applications of genomic data, with the collective aim of advancing breeding practices and increasing returns from New Zealand's primary industries.
Our work leverages large scale genotype and sequence-based datasets and employs a range of state of the art statistical and molecular techniques.
This dual focus on science quality and practical breeding outcomes gives students a wide range of project opportunities, and the chance to experience both academic and industry research environments working alongside our partners.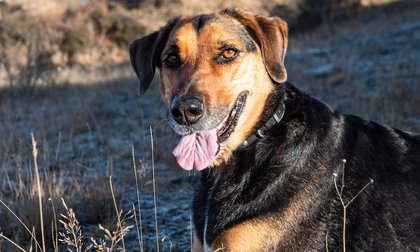 Project: Decoding the DNA of working farm dogs for welfare and performance
In partnership with MPI and the SFF Futures fund, we're conducting the first genetic study of New Zealand's iconic working farm dogs, Huntaway and Heading dog breeds.
Our research recognises New Zealand farm dogs are unique in the world. Very little is known about these dogs at the DNA level, and our study will examine how genetics impacts disease and working performance.
Our people
Professor Dorian Garrick – Co-Director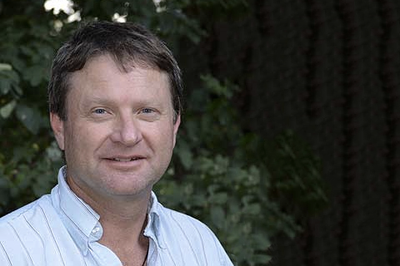 PhD, BAgrSc (Hons)
ARC Chief Scientist; Co-Director (Quantitative)
School of Agriculture and Environment, Ruakura, Hamilton
Email: D.Garrick@massey.ac.nz
Phone: +64 6 356 9099

Professor Garrick works in the development and implementation of national animal evaluation programs, performance recording databases and breeding schemes. He has worked in the design of experiments to detect major genes and to exploit them in breeding programs. His recent work has focused on theoretical and applied aspects of using genomic information to predict performance.
Professor Matt Littlejohn – Co-Director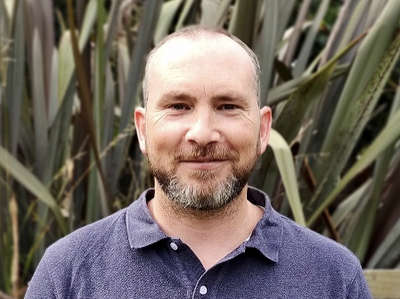 Co-Director (Molecular), Professor in Animal Genetics
School of Agriculture and Environment, Ruakura, Hamilton
Email :M.Littlejohn@massey.ac.nz
Phone:+64 6 356 9099
Professor Littlejohn's research is focused on the discovery and understanding of the molecular basis of phenotypic diversity in animals. With a background in human genetics, and a more recent focus on bovine genomics, Professor Littlejohn uses a variety of new "omics" data and methods to investigate mammalian physiology and disease.
Professor Hugh Blair – Co-Director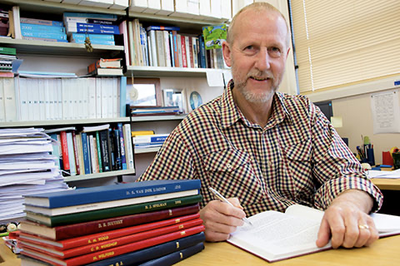 PhD, BAgrSc(Hons)
ARC Co-Director (Operations), Doctoral Supervisor
School of Agriculture and Environment, Ruakura, Hamilton
Email: H.Blair@massey.ac.nz
Phone:+64 6 951 8213
Professor Blair's research focuses on improving the application of animal breeding and genetic technologies to the development of production and service animals in New Zealand. He also works on understanding developmental programming to improve production animal performance and the study of the genetic causes of diseases.
Dr Setegn Alemu – Postdoctoral Scientist
Joint PhD degree in animal breeding and genetics from Aarhus University, Denmark, and Wageningen University, Netherlands.
Masters degree in animal breeding and genetics from Wageningen University.
Bachelors degree in animal science from Hawassa University, Ethiopia.
Setegn worked at the International Livestock Research Institute (ILRI), Aarhus University, and Liege University, Belgium. His work focused on quantitative genetics, mostly model development, simulation studies and data analysis.
Currently working as a post-doc in the school of Agriculture at Massey. He's focusing on variance component estimation and genomic prediction when the genotyped population consists of different base populations.
Dr Rhiannon Handcock – Lecturer
PhD project title: "Live weight and growth of dairy heifers are important for subsequent milk production and reproductive performance."
Rhiannon's current research focuses on animal breeding, genetics for the improvement of livestock through selection, growth and development, and the dairy sector more broadly.
Mr Mike Keehan – Research Associate
Experienced in bioinformatics.
Interested in reconstructing genomes within a population undergoing selection, bioinformatics, visualization and data analysis.
Currently using the data science language Julia for different projects.
Adjunct Associate Professor Tony Pleasants
Sheep meat eating quality for Meat and Livestock Australia operated on a contract with Murdoch University in Perth.
Agmart-funded project with DairyNZ in partnership with Graeme Wake building a probability-based model to describe the dynamic frequency distribution in space and time of the deposition of urine on grazed pasture.
Unfunded work partnered with Auckland University on the physiology of cow urine production and how it supports the observed frequency distributions of urine concentrations and frequencies of occurrence.
Pending work with DSM in Switzerland to model the dynamics of methane production in the rumen, with particular reference to their compound 3NOP.
Completed work with DairyNZ economics group on using multiple imputation methods to derive social and economic estimates.
Addisu Hailu Addis
Project: Developing mathematical models to understand livestock production, in particular beef production. This extensively uses in-silico simulation and modelling.
Supervisors: Hugh Blair, Steve Morris, Dorian Garrick, Paul Kenyon, Nicola Schreurs.
Zully Ramos Alvez
Project title: "Reproductive consequences of genetic improvement in clean fleece production in superfine and ultrafine Merino ewes."
Research interests: Sheep nutrition and management, reproduction, genetics and genomics.
Supervisors: Paul Kenyon, Hugh Blair, Dorian Garrick, and Gabriel Ciappesoni.
Swati Jivanji
Research interests: Molecular genetics, quantitative genetics, and bioinformatics. More specifically, Swati's research focuses on genome-wide association analyses, causal mutation and structural variant discovery, long-molecule sequencing, gene-editing, and the analyses of off-target effects potentially induced via the application of gene-editing technologies.
Supervisors: Matt Littlejohn, Dorian Garrick, Hugh Blair.
Edwardo Reynolds
Project: Edwardo is a recently completed PhD student in Animal Science working on detecting mutations with large effects on growth and production traits in dairy cattle.
Research interests: Development and application of genome-wide association studies to identify non-additive genetic mechanisms, and application of these techniques to very large datasets.
Supervisors: Matt Littlejohn, Dorian Garrick.
Melissa Stephen
Project: Animal breeding and genetics.
Research interests: Genetic solutions for improving dairy cattle fertility, specifically aiming to understand whether the age that an animal reaches puberty can be used to predict her genetic merit for reproductive success later in life.
Supervisors: Dorian Garrick, Claire Phynn.
Study with us
Postgraduate courses at the AL Rae Centre are focused on creating the next generation of scientists with quantitative breeding and genetics skills in both plant and animal breeding.
Partnerships
The centre's collaboration with industry partners allows us to access some of the world's largest genomic datasets. These partnerships allow rapid translation of our research, as well as more fundamental research activities with a focus on genetic discovery and high-quality publications.

Livestock Improvement Corp.
LIC is a herd improvement and agri-technology co-operative that empowers farmers through the delivery of superior genetics and technology.

CRV
CRV is one of the leading herd improvement companies and plays a significant role in the international world of herd management and genetics.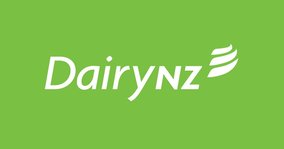 DairyNZ
DairyNZ is the industry organisation representing New Zealand's dairy farmers.
The University of Auckland
The University of Auckland is the largest and one of the highest ranked universities in New Zealand.

Dairy Goat Co-op
Dairy Goat Co-operative is a farmer-owned co-operative and the world's leading manufacturer of goat milk nutritional powder products.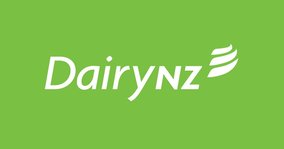 NZAEL
New Zealand Animal Evaluation Limited (NZAEL), is a wholly-owned subsidiary of DairyNZ, which manages the National Breeding Objective (NBO) for New Zealand dairy cattle.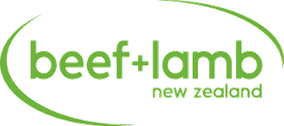 Beef + Lamb New Zealand
Beef & Lamb New Zealand Ltd is a farmer-owned industry organisation representing New Zealand's sheep and beef farmers.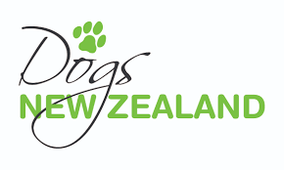 Dogs New Zealand
Dogs New Zealand is an organisation of dog owners that gives voice to the government, the general public, and other interest groups on behalf of dog breeders, dog owners, kennel clubs and other associated societies in the canine world.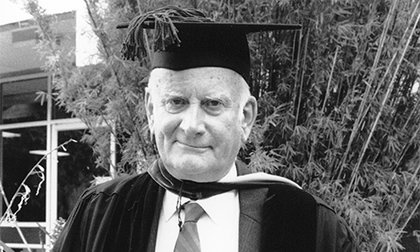 About AL Rae
The centre is named after one of the founders of modern animal breeding, Massey professor Alexander Lindsay Rae (1923–2009). His impact on the development of animal production comes both through his own teaching, research and industry activities, and his involvement in the administration of agricultural education and research in New Zealand.
Contact us
Contact us for more information about the centre.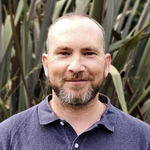 Professor Matt Littlejohn
Professor in Animal Genetics
Mobile

Department

School of Agriculture and Environment