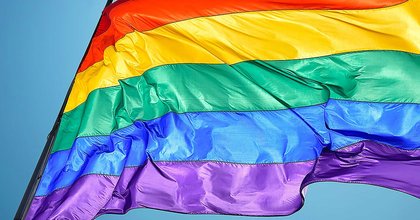 We welcome everyone at Massey and don't accept discrimination, intolerance and harassment against any communities.
Our diversity and inclusion policies are designed to make sure Massey is a safe, respectful and welcoming place for rainbow students – whether you are open about your identity or not.
Rainbow
The term 'rainbow' is often used for people who are LGBTTIQA+, which includes those who are:
lesbian
gay or homosexual
bisexual
transgender
non-binary
takatāpui
intersex
queer or questioning
asexual
gender- and sexually diverse.
The + means that there are more identities within this community than the letters indicate.
Inspired by the rainbow flag first flown during the gay liberation movement of the 1970s, the rainbow symbolises diversity. People within the rainbow community are gender- and sexual-diverse. They may have any:
sexual orientation
gender identity
gender expression
sex characteristics.
See a glossary of rainbow terms and more at Gender Minorities Aotearoa
Support and community
Some students are exploring their identities for the first time at uni. If you feel unsure about your identity or are getting unhelpful reactions or abuse when finding new ways to express who you are, it can help to talk to other people with similar experiences.
Your campus student association, rainbow student clubs and other groups can help directly with support and advocacy. Or they can put you in touch with local organisations that know about rainbow-friendly accommodation, health care and other services.
Student associations
Student associations are independent of the university and are run by students for students. Get in touch for free and confidential support or help with a diversity issue.
Auckland – Albany Students Association
Manawatū – Massey University Students Association
Wellington – Massey at Wellington Students Association
Distance – M@D Massey at Distance
Professional student or welfare advocates offer practical advice and support in any area that affects your welfare and wellbeing. This includes harassment and discrimination on campus from staff or other students.
Find out about your student advocate
Student clubs
You can join student-run rainbow clubs that offer friendship, support and safe spaces to share experiences. Keep an eye out for rainbow events and meetings on your campus. Request to join a private Facebook group or find your student club on campus.
Auckland campus
Facebook: Massey Pride
Manawatū campus: UniQ
Email: masseyuniqpn@hotmail.com
Facebook: Massey UniQ Palmerston North
Wellington campus
Email: uniq@mawsa.org.nz
Facebook: Uni Q Massey Wellington
Gender-neutral facilities
Toilets
We have gender-neutral facilities on all Massey campuses. All gender-neutral toilets have:
signs saying 'Toilet / Wharepaku'
one stall or room with a lockable door.
Auckland campus
East Precinct:
Library, level 2, room 30
Mathematical Sciences Building, level 2, room 27
Sir Neil Waters Lecture Theatres extension, College of Health, Level 3
Ōtehā Rohe:
Building 80, ground level, room 6
Albany Village:
Manawatū campus in Palmerston North
Library: ground level, main stairwell next to the lift
Student Centre: level 2, the same side as the students' association
Wildbase: levels 2 and 3
Geography: level 2
Ecology: Orchard Road entrance
Registry: outside the lobby
Wellington campus
Block 5:
Level C, room 2
Level D, room 2a
Level E, room 29
Level F, room 2
Block 6:
Level B, room 10
Level C, room 9a
Block 9:
SSG: Room 2
Block 12:
Halls of residence
Safe and comfortable living spaces for all students is one of our priorities at Massey. Our halls of residence welcome students of all gender identities and sexual orientations. It doesn't matter if you're open about it or not.
Massey halls of residence usually have floors that are:
all men
all women
mixed gender.
If you live on:
an all-men or all-women floor, you share a room with students of the same gender
a mixed-gender floor, you have your own room and share bathrooms with people of all genders.
Massey campuses may also offer apartments or studios that are single-gender or mixed gender.
See more about university accommodation
Transitioning gender
If you're transitioning gender, or thinking about it, we want to support you as much as we can.
As a transitioning student, you are welcome to update your student records or take some leave. You may want to talk with staff you're in contact with about changing your gender pronouns or your transition. For example, so a lecturer doesn't use the wrong name.
Studying while transitioning can be hard. We offer a free professional counselling service for students who may want it. See below for more.
University services and policies
Everyone at Massey needs to feel comfortable being themselves.
You have the right to live free of harassment and to be treated with dignity and respect. If you're harassed by anyone for being yourself, we'll support you.
Get help if you're being harassed
Massey offers free professional counselling and mental health services to students. You can talk to registered counsellors about any thoughts, feelings and concerns, including identity and sexuality. Counselling is confidential and you decide what to share and with whom.
Find out more about counselling
Massey University is committed to equal opportunities and diversity. We welcome rainbow staff and have had Rainbow Tick certification since 2017 with this last updated in 2022.
Massey offers rainbow training modules as part of our diversity and inclusion training for staff.
Other resources
Visit the websites of these national diversity organisations for all kinds of friendship, fun, advocacy, support and practical help especially for rainbow students and young people.
Many of these national organisations have local centres you can visit in person and they list local organisations on their websites.
RainbowYOUTH
A charity working with queer, gender-diverse, takatāpui and intersex youth, their friends, whānau and wider communities. RainbowYOUTH provides services, resources and advocacy across the country for young people aged between 13 to 27. RainbowYOUTH runs the I'm Local project to support and connect queer and gender-diverse youth all over Aotearoa New Zealand.
Find out about the I'm Local project
Gender Minorities Aotearoa
Gender Minorities Aotearoa offers information, advocacy, and wraparound support for transgender people of all ages, ethnicities, and backgrounds. GMA is run by and for transgender people, including non-binary, intersex, and takatāpui gender-diverse people.
Explore the Gender Minorities Aotearoa website
Intersex Trust Aotearoa New Zealand
Intersex Youth Aotearoa is a campaign that runs alongside Intersex Trust Aotearoa NZ (ITANZ) to provide information, and connect and support intersex young people and their whānau.
Read more about Intersex Trust Aotearoa NZ
Find out about the Be There Campaign
Naming New Zealand
Resources to help transgender, gender-diverse and intersex youth update their identity documents to correctly reflect their sex and gender.
Visit the Naming New Zealand website
OUTline
A free phone service for LGBTIQ+ people and friends. Talk to a member of the LGBTIQ+ community who's trained to listen and answer your questions.
Call 0800 688 5463 from 6 to 9pm every day.
Get details at the OUTline website
New Zealand AIDS Foundation
NZAF is working towards an Aotearoa with zero HIV transmissions where people living with or affected by HIV flourish. We offer free HIV testing.
We have nine student associations and more than 200 student-run clubs and interest groups.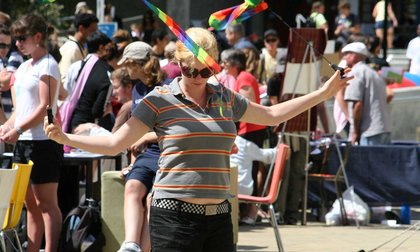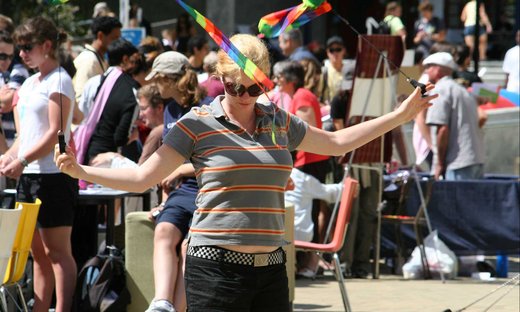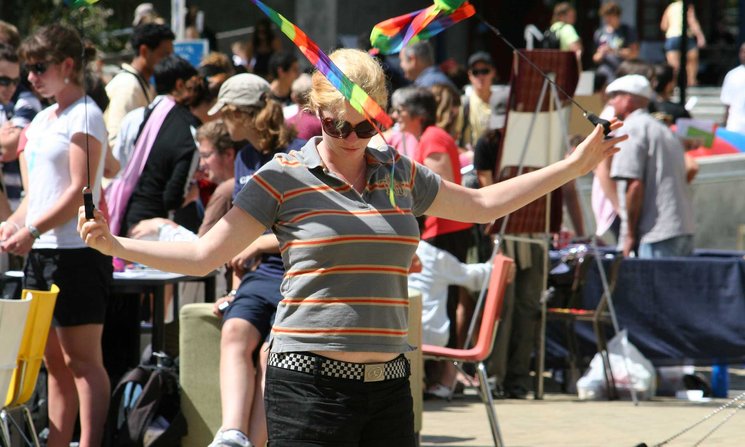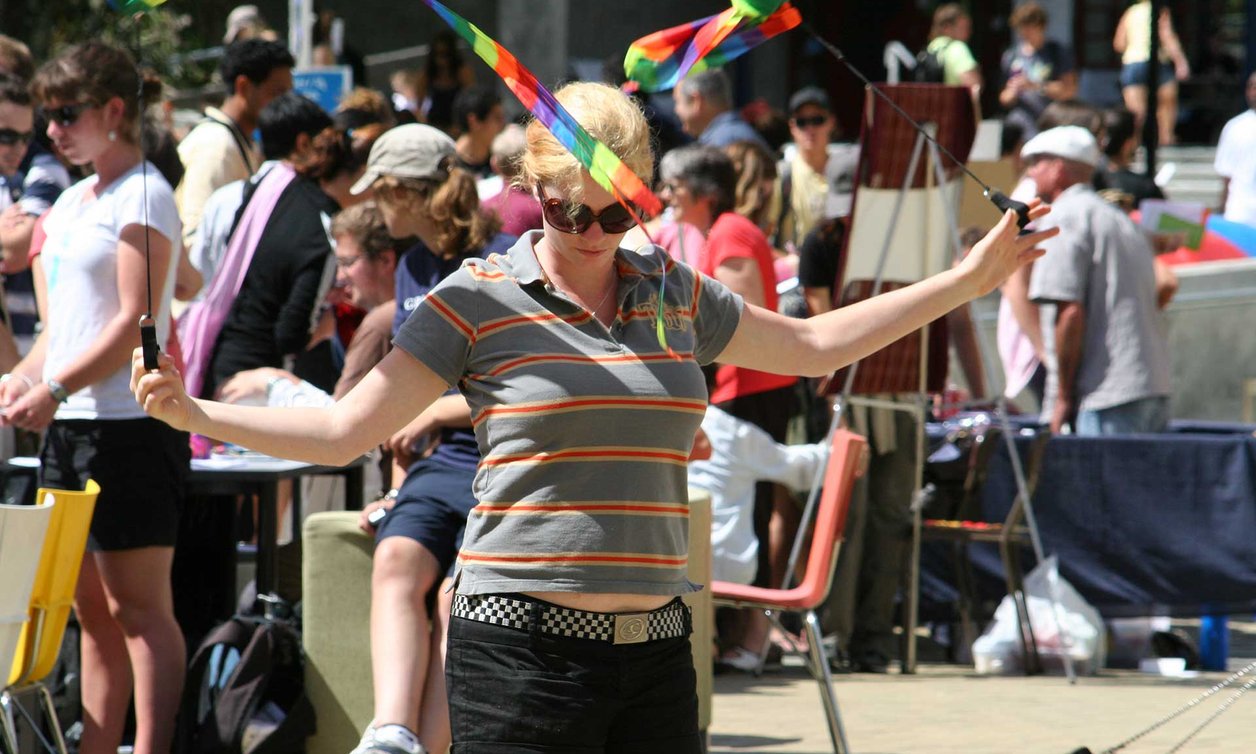 Get free and confidential support with academic complaints or concerns, financial difficulties and tenancy issues.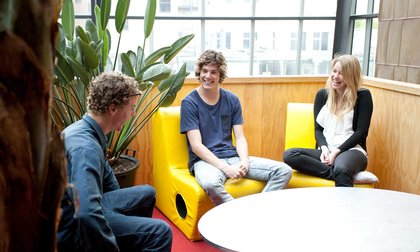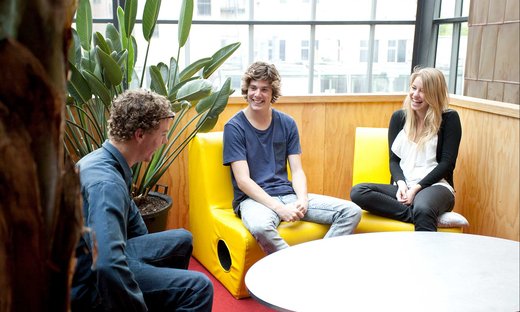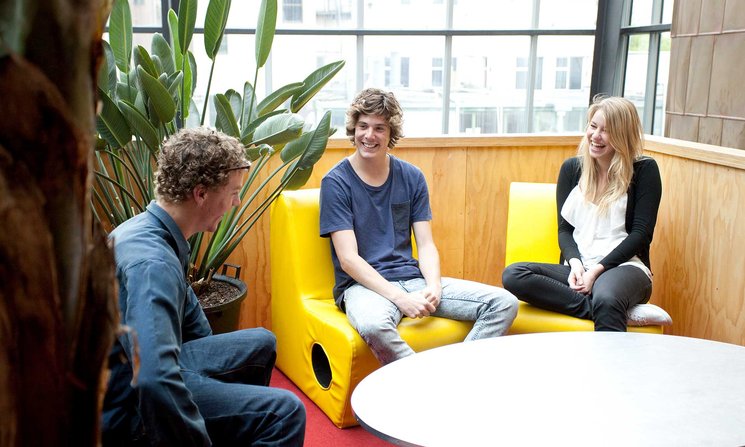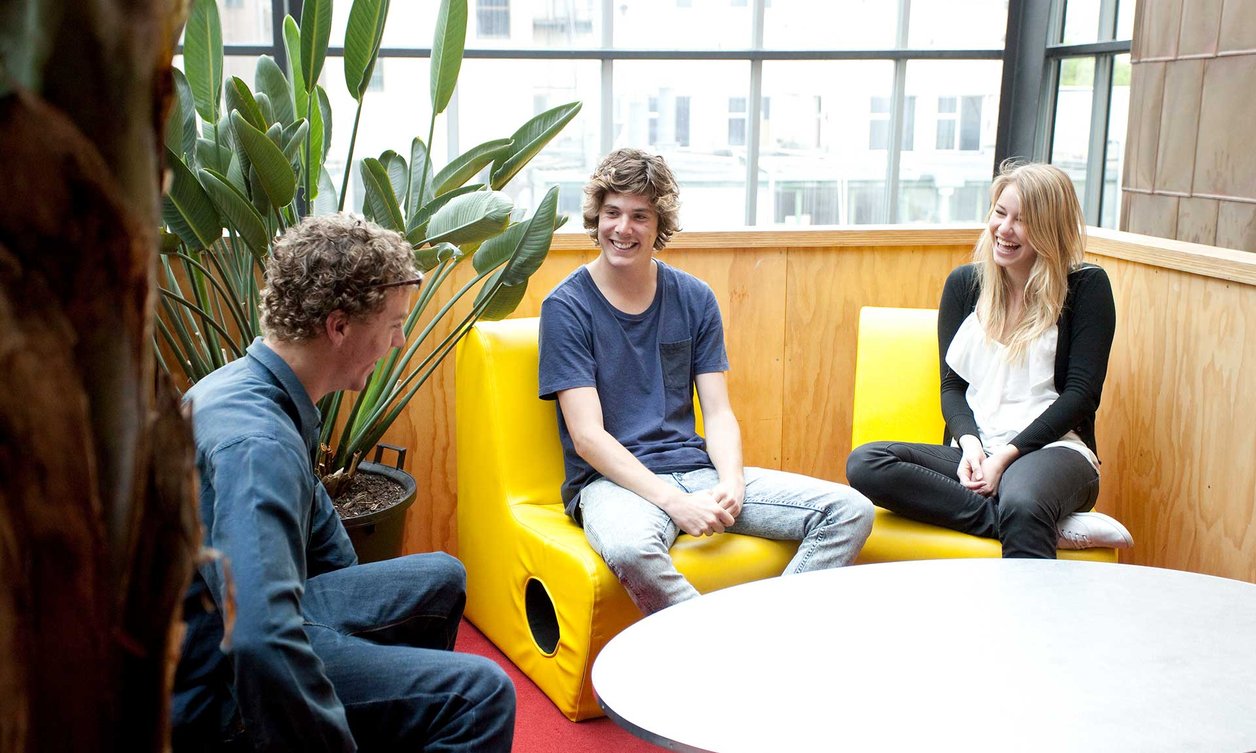 You can get counselling support if you need help to work through and understand your problems.