What we do
Our interdisciplinary research cluster is home to a range of research projects that involve working with local communities, service providers, governmental and international organisations to address issues of poverty and inequality.
Contributing to Sustainable Development Goals
"The 17 Sustainable Development Goals (SDGs) ... are an urgent call for action by all countries – developed and developing – in a global partnership. They recognize that ending poverty and other deprivations must go hand-in-hand with strategies that improve health and education, reduce inequality, and spur economic growth – all while tackling climate change and working to preserve our oceans and forests." – United Nations
These globally-developed goals guide human development initiatives worldwide.
We have worked with UNESCO to formally establish a UNESCO Chair on Sustainable Livelihoods – currently taken up by Professor Stuart Carr. Professor Carr believes the Chair is about friendship, human relationships and working together to make a contribution to meeting humanitarian goals like the SDGs.
Read more about the UNESCO Chair on Sustainable Livelihoods
Research activities
Discover a selection of research projects, networks and groups involving researchers from the EPIC cluster.
Project FAIR – Fairness in Aid Remuneration
Within the international aid sector most organisations remunerate their national and international employees on different scales.
Project FAIR is a partnership between the non-governmental organisation (NGO) sector, salary professionals, and a range of universities and research groups, including EPIC, to find more sustainable alternatives to this 'dual salary' institution.
Project GLOW – Global Living Organisational Wage
The heart of this international collaborative research project is one foundational question. Using purchasing power parity, is there a global living wage that enables people, organisations and communities to prosper and thrive?
Find out more about Project GLOW
Project SAFE – Security Assessment for Everyone
Project SAFE is an interdisciplinary network to advance the psychology of security and improve policy on human security in all its forms.
Project SAFE advances an approach to Human Security Psychology.
See: Hodgetts, D., Hopner, V., Carr, S., Bar-Tal, D., Saner, R., Yiu, L., Horgan, J., Searle, R., Massola, G., Harkim, M., Marai, L., King, P. & Moghaddam, F. (2022). Human Security Psychology: A Linking Construct for an Eclectic Discipline. Review of General Psychology. OnlineFirst - https://doi.org/10.1177/10892680221109124
Who we are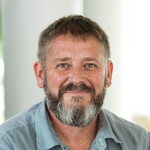 Darrin Hodgetts
Professor of Societal Psychology
Veronica Hopner
Senior Lecturer in Psychology
Coordinator of Project SAFE
Additional members
Professor James Liu
Associate Professor Heather Kempton
Associate Professor Richard Fletcher
Clifford Van Ommen, senior lecturer
Pita King, senior lecturer
Associate Professor Ian de Terte
Amanda Young-Hauser, lecturer
Shemana Cassim, lecturer
Wisnu Endro, assistant lecturer
Jony Yulianto, lecturer
Minh Nguyen, lecturer
Megan Young, assistant lecturer
Evan Valdes, tutor
Ahnya Martin, graduate assistant
Sarah Choi, senior tutor
Cassie Kenny, Professor of Disaster Risk Reduction
Associate members
Niki Harre – University of Auckland
Ottilie Stolte – University of Waikato
Contact us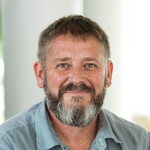 Darrin Hodgetts
Professor of Societal Psychology