The College of Humanities and Social Sciences has a strong research tradition and profile. We represent a diverse range of themes, research methods and groups – from individual researchers to major research teams and centres.
Our research disciplines
Dive into each of our disciplines and explore their distinctive research activities.
Humanities research in action
We apply research expertise across disciplines and work in partnership with organisations outside the university to create a wide-reaching impact and influence.
Climate change adaptation across the Pacific
Glenn Banks with John Overton.
We ask how we can bring together different knowledges and knowledge systems in the Pacific more effectively – to gain a richer and more grounded understanding of social, economic and environmental changes.
Our research will allow for more effective approaches to climate change adaptation across the Pacific.
Constructions of home, place and community
Trudie Caine
Trudie is a researcher on the Capturing the Diversity Dividend of Aotearoa NZ (CaDDANZ) programme – a partnership with Waikato University. She looks at older adults' constructions of home, place and community.
Outputs from the work include:
policy briefs
presentations to key stakeholders
a collaborative workshop with end-users and stakeholders
Stakeholders on the project include Haumaru Housing, Onepoto Whina, the Ministry of Business, Innovation and Employment (MBIE) and the wider community. Our collaborative workshop was designed to extend the utility and uptake of the research.
Our ongoing pilot project (summer school scholarship) in partnership with Kainga Ora looks at the experiences of larger families living in public housing.
Gender in the Army
Beth Greener and Nina Harding and MAJ Amy Brosnan with Prof Megan Mackenzie, and Kate Lewis.
The project titled 'Rebalancing Army' considers how gender is embodied, experienced and exemplified in the Army and how gender can constrain or enable the success of personnel.
It aims to theorise how we can 'regender' military institutions – institutions typically seen as bastions of hypermasculinity – while also offering practical recommendations to Army leadership on how to best support and develop soldiers and officers.
Intelligence and security investigations
Damien Rogers and Shaun Mawdsley (PhD Candidate)
We are publishing work to help the New Zealand Security Intelligence Service improve its relationship with the public.
Our work also suggests a parliamentary Commissioner for Security would help to restore the public's trust and confidence in New Zealand's intelligence and security agencies.
"The agencies won't like our arguments, but our research is informing the current review of the Intelligence and Security Act 2017. Shaun and I hosted the review team, and other New Zealand-based academics with expertise on intelligence, last month for a roundtable discussion at Albany." – Damien Rogers
Taking stock of history resources for a new curriculum
Carol Neill, Michael Belgrave and Liz Ward.
We engaged in research for the Ministry of Education called 'The History Stock Take Project'– looking at resources available in local communities for teachers to use within the Aotearoa New Zealand histories curriculum.
Findings included the below.
The local history landscape is not static. There is a growing awareness and interest in Aotearoa New Zealand's history. Museums and other history groups know that Aotearoa New Zealand Histories will be compulsory from next year and are planning to adapt and produce new material to support kura.
Given the resource issues and the aging volunteer base it is possible that the demands for museums to display history more reflective of Aotearoa Histories themes could led to issues within the sector. This could result in less local history resources being available for kura.
History of groups other than Pākehā remain absent or difficult to capture. Part of this is due to the greater focus on nineteenth century history. New Zealand ākonga are increasingly diverse, and those in the classrooms learning Aotearoa New Zealand Histories were mostly born in the second decade of the twenty first century. On the whole the local history landscape does not reflect this reality.
Te Toi Whakaruruhau o Aotearoa – Matāuranga Māori Disaster Risk Reduction Centre
Professor Christine Kenney (Te Āti Awa, Ngāti Awa ki Kāpiti, Ngāti Toarangatira, Ngāi Tahu)
Our Māori researchers and community research partners contribute to a resilient Aotearoa New Zealand.
Our work seeks culturally informed solutions to the effects of climate change and natural disasters.
We use indigenous innovation to minimise the impacts on communities and the wider environment.
Te Toi Whakaruruhau o Aotearoa
Urban wellbeing in times of crisis
Kelly Dombroski
Funded by Building Better Homes Towns and Cities, the Huritanga Urban Wellbeing programme is developing tools and approaches for transitioning urban spaces for holistic wellbeing in times of socio-ecological crisis.
Recent outputs from a partnership with Life in Vacant Spaces in Christchurch have included a:
public outdoor exhibition
incubator space for creatives
book
journal article
radio interview
piece in The Conversation.
Urbanisation in the Melanesian Pacific
Barbara Andersen
Looking into how housing pressures in Papua New Guinea's growing towns impact residents' understandings of security and well-being.
This research is part of a larger conversation on urbanisation in the Melanesian Pacific, interrogating questions around:
national identity
land ownership
the resilience of indigenous social forms.
Research centres
Our research centres seek innovative solutions to contemporary issues.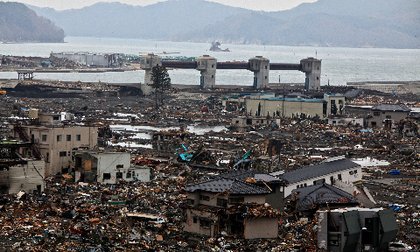 Joint Centre for Disaster Research
JCDR is an international centre for research and teaching in disaster risk and emergency management. We develop community disaster resilience by providing state-of-the-art graduate teaching and research programmes to both New Zealand and people worldwide.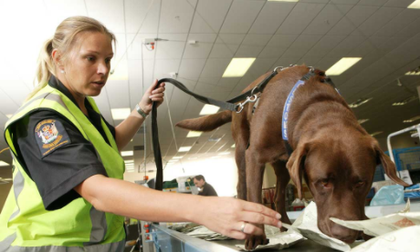 Centre for Defence and Security Studies
The Centre for Defence & Security Studies offers academic qualifications in security and defence studies – undergraduate to postgraduate, including PhDs. We have research and educational partnerships with several New Zealand government agencies.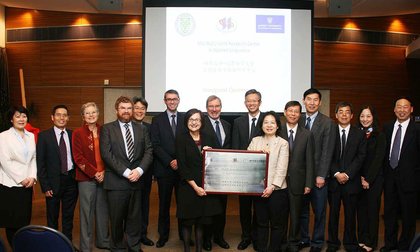 Joint Research Centre in Applied Linguistics
Professor Cynthia White
The Centre contributes new knowledge via online language learning innovations such as pairing students with native Mandarin speakers via video. It's a partnership between Massey University and Beijing Language and Culture University.
Outreach and connections
We have a strong outreach focus and are well-connected to government departments, including the Ministries of Education and Social Development and Treasury.
The college is also connected to national and international research and policy communities, including the:
Humanities and social sciences research news
We are a research-led university with a reputation for excellence in innovation and the creation of new knowledge. Get the latest research stories from the College of Humanities and Social Sciences.
We partner with communities and organisations that make a difference in the world. Find out more and contact us to get involved.
If you want to study at an advanced level, get ahead and expand your knowledge, a postgraduate qualification is for you.
Apply for a scholarship to make your study more affordable – from undergraduate funding to doctorate and PhD awards.