What we do
The Joint Centre for Disaster Research provides a state of the art, high-quality, graduate teaching and contemporary research programme to both Aotearoa New Zealand and people worldwide.
By doing so, we develop community disaster resilience by leading and delivering risk identification, communications, and reduction and readiness programmes in communities and organisations across the nation and beyond.
Who we are
World class teaching by world class faculty
We are Aotearoa New Zealand's longest-serving accredited education in this area.
From short professional development courses, undergraduate certificates and bachelor qualification, to postgraduate diplomas, certificates, master degrees, and PhDs, we offer one of the broadest range of emergency management education, development, and research anywhere.
As one of the pioneers in Australasia to offer a doctorate in emergency management (Doctor of Philosophy in Emergency Management), we are a world-leading institution that underpins its teaching with rich and contemporary research.
Our research
The Joint Centre for Disaster Research (JCDR) does multi-disciplinary applied research to understand the impacts of natural, man-made and environmental disasters on communities.
We work with our partners to improve the way societies manage disaster reduction, readiness, response and recovery.
Research areas
The Joint Centre for Disaster Research covers a broad range of topics across emergency management that tackle real-world situations and solutions.
Partners
We work with a range of academic and industry partners.
The Crisis Response and Integrated Simulation Science Laboratory (CRISiSLab)
The CRISiSLab is a research and learning laboratory based out of the JCDR providing a platform to conduct transdisciplinary socio-technical research at the human-technology interface.
Te Toi Whakaruruhau o Aotearoa – The EQC Mātauranga Māori Disaster Risk Reduction Centre
Contributes to creating a resilient New Zealand through building Māori disaster risk reduction research and workforce capabilities as well as developing and applying indigenous innovation to minimise hazard risks and impacts on the people and taonga of Aotearoa.
Te Toi Whakaruruhau o Aotearoa
We also work with:
Research projects
Explore a selection of our recent research projects.
Study emergency management
We offer emergency management programmes from short professional development courses, workshops, to tertiary education like undergraduate qualifications, postgraduate diplomas, certificates, to master degrees, and PhDs to people worldwide.
Professor David Johnston
Professor of Disaster Management
Phone

Department

School of Psychology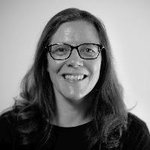 Associate Professor Julia Becker
Associate Professor
Department

School of Psychology
Dr Raj Prasanna
Senior Lecturer
Department

School of Psychology
Matt Luani
Videographer / Editor
Rasika Nandana
Research Officer
Kelvin Tapuke
Research Officer
Dr Caroline Holden
Seismologist Research Officer
Jessica Thompson
BA Psych/History, MA Psych
Junior Research Assistant
Phone

Department

Palmerston North Psychology Clinic

College

School of Psychology – College of Humanities and Social Sciences

Campus

Manawatū campus, Palmerston North
Sara Harrison
Research Officer
Annal Dunghana
Teaching Assist
Piata Inch
Junior Research Officer
Dr Ben Payne
Publications and reports
Staff and students at the centre publish internationally recognised research through a variety of channels – including journal, books, conference papers and disaster publications.
Published work
Research reports
Our reports provide regular updates about current research and information relating to the Centre. The JCDR newsletter is scheduled to be published bi-annually.
Other disaster publications
Joint Centre for Disaster Research
Phone

Location

Physical address
Massey University
Building T28 - (via Entrance E from Tasman St)
Mt Cook
Wellington
New Zealand

Postal address
Joint Centre for Disaster Research
Massey University
PO Box 756
Wellington 6140
New Zealand