Our diverse projects
Our research involves all forms of education for all kinds of people. We aim to improve the lives of everyone we work with. Recent projects include:
Kairaranga - our open-source journal for the education sector in Aotearoa
Research strengths
Māori and Pacific research
We are attracting increasing numbers of Māori and Pacific researchers in education. Associate Professor Pania Te Maro (Ngāti Pōrou, Te Whānau a Pōkai) recently co-edited a book that offers teachers research-based ideas and resources to help them enact te Tiriti o Waitangi in their work – one of the most pressing challenges in education in Aotearoa.
Find out more about Ki te hoe! Education for Aotearoa
In response to the challenges of online learning in the Covid era, Dr Lesieli Tongati'o from our outreach arm Tātai Angitu led a professional development project for five schools in the Cook Islands.
Learn more about the Cook Islands project
Equity and community partnerships
As collaborative researchers, we are passionate about answering questions on behalf of diverse communities. Our community-based projects include:
Grants for good – Investigating what Covid-19 lockdowns and returning to school were like for New Zealand teachers and students to better support their wellbeing in future.
Poverty, rights and glasses – monitoring students' progress at a South Auckland primary school to track how glasses affect students' behaviour and learning outcomes.
Modernising education in Tokelau – working with the tiny island nation's teachers to help bring its technology and teaching materials into the 21st century.
Public libraries and digital inclusion – understanding how libraries in Aotearoa New Zealand are helping bridge the digital divide.
The Austin Assessment – a fun iPad app that empowers children with brain-based visual problems and their communities.
Practice-based research
We have a large number of staff involved in practice-oriented research, investigating and helping to improve the quality of teaching and learning in Aotearoa and overseas. Projects include:
Tātai Angitu — research-based support for teachers
Tātai Angitu is our professional outreach arm, helping to develop learning and support for teachers in Aotearoa New Zealand and the Pacific.
Recent on-the-ground research includes integrating Pacific cultural concepts and knowledge into classroom learning and a pilot to improve wellbeing support for Pacific high school students.
Our researchers
From early career researchers to internationally recognised thought-leaders, our staff make outstanding contributions across blue skies, mission-led and community-based projects.
University research medal recipients
Professor John O'Neill received the Supervisor Research Medal in 2012 and Professor Jodie Hunter received the Early Career Research Medal in 2016.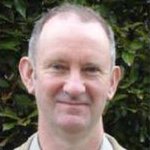 Professor John O'Neill
Professor
Before joining Massey in 1994, John worked at Leicester University in England and was a schoolteacher of children with special educational needs. His research interests are: the relationships between education policy and teachers' work and learning, educational privatisations, informal teaching and learning in everyday settings, children's rights and capabilities, and applied professional ethics.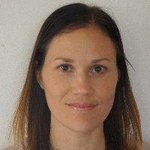 Professor Jodie Hunter
PhD
Associate Professor
Jodie research interests are in Pasifika education and the teaching and learning of mathematics. Her growing interest is in the development of culturally responsive teaching for Pasifika students in the mathematics classroom. Central to this area is the need to consider the cultural, linguistic and social contexts of Pasifika students and to develop stronger home/community and school partnerships.
Researchers making a difference
Our researchers who are making a difference in their areas of expertise.
Significant research grants
Our researchers attract substantial contestable funding from government, philanthropic and community sources. Recent grants include:
Bill and Melinda Gates Foundation and Iowa State University
Associate Professor Alison Sewell and Keri Cheetham, 2020-2022
Project: Evaluation of an online platform to meet veterinary education needs related to World Organization for Animal Health (WOAH) day-one competencies
Royal Society Te Apārangi – Rutherford Discovery Fellowship
Associate Professor Jodie Hunter, 2020-2025
Project: Developing Mathematical Inquiry Communities: Using a strength-based approach to provide equitable opportunities to learn mathematics for diverse learners
Ministry of Education
Associate Professor Mandia Mentis, 2020-2022
Project: Development and Facilitation of a Network of Expertise for Learning Support Coordinators and Special Education Needs Coordinators
Massey University Research Fund
Dr Pania Te Maro, 2022
Project: Decolonising Advanced Mathematics for the Benefit of Māori Students
Massey University Strategic Research Excellence Fund
Dr Mershan Pillay, 2021
Project: Tackling Hunger through Research and Innovation in Vulnerable Environments in NZ
Teacher education, specialist programmes for other education careers, speech and language therapy, and research focused on equality in education.
If you want to study at an advanced level, get ahead and expand your knowledge, a postgraduate qualification is for you.