Overview
He Kura Tāngata, He Tāngata Kura
This whakataukī expresses our valuing of scholarship and recognition of the unique talents of each member. It cherishes the importance of connecting with people to encourage collaborative partnership in the field of education.
The Institute of Education – Te Kura o Te Mātauranga is an educational environment that values equity, excellence and scholarship in teaching and learning. Our mission is to use responsive and transformative ideas, and work with people in partnership to affect all levels of education success.
Our teaching and research focuses on the role education plays in shaping a just, fair society for all.
Te Tiriti o Waitangi at Massey
We are deeply committed to being a Tiriti-led university, demonstrating authentic leadership in contemporary Aotearoa New Zealand as we uphold te Tiriti o Waitangi, the founding document of our nation, and its principles through our practice. We embrace this not just as an obligation but as a real opportunity for the nation and its people.
Te Tiriti o Waitangi ki Te Kunenga ki Pūrehuroa – The Treaty of Waitangi at Massey
Study with us
The Institute of Education offers a range of opportunities for your lifelong learning journey and career pathway.
Research centres
Our research centres seek innovative solutions to contemporary issues.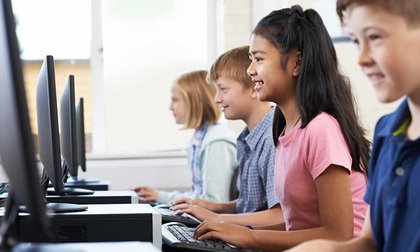 Equity through Education
Dr Wendy Holley-Boen and Dr Lucila Carvalho
An inter-professional community of educators researching issues of educational inequity. Our vision is to break down barriers to learning and promote equity in and through education via research, inquiry, supervision/mentoring and scholarship.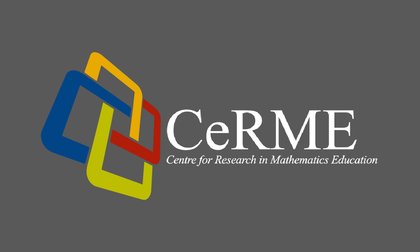 Centre for Research in Mathematics Education (CeRME)
Professor Roberta (Bobbie) Hunter and Associate Professor Jodie Hunter
We bring experts together to work on the transformative potential of maths education in New Zealand, the Pacific and the world. A focus on equity and cultural responsiveness underwrites our projects and our developmental work with teachers, postgraduate students, and new researchers.
Meet our graduates
"By the end of the programme I was putting a lot of what I had learned into practice, and definitely felt I had grown as an educator."

"Massey allowed me to be Māori in my thoughts, my language and my practices."

Te Ataakura Pewhairangi
Ngāti Porou
"I enjoy acting in a supporting role to teachers and families and empowering them to feel stronger and more successful in their roles."

Rankings and accreditations
Meet our graduates
"It was a great programme, all in Māori. He tohu pai, katoa i te reo Māori."

"Doing my master's was a great opportunity for me to go back to the research and literature and really reflect on my practice."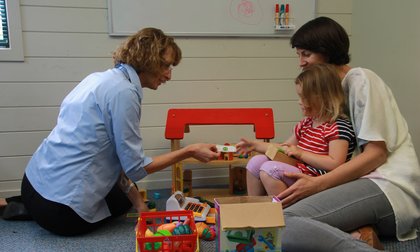 Speech-Language Therapy Clinic
A teaching clinic offering therapy for children and adults who experience communication and eating difficulties. Supervised by specialist staff, students provide assessment and intervention support at the clinic and in the community.
Location: Auckland campus
Contact the Institute of Education
Institute of Education – Auckland campus
Location

Physical address
Institute of Education
Oteha Rohe
Old Albany Highway
Gate 5
Albany
Auckland 0632
New Zealand

Postal address
Institute of Education
Massey University
Private Bag 102 904
North Shore Mail Centre
Auckland 0745
New Zealand

Use our Auckland campus maps or find us on Google Maps.
Institute of Education – Manawatū campus
Location

Physical address
Institute of Education
Social Sciences Tower
University Avenue
Massey University Manawatū Campus (Turitea)
Palmerston North 4474
New Zealand

Postal address
Institute of Education
Massey University Manawatū
Private Bag 11-222
Palmerston North 4442
New Zealand

Use our Manawatū campus maps or find us on Google Maps.
Looking for a staff member? Visit our staff directory or use Expertise search.