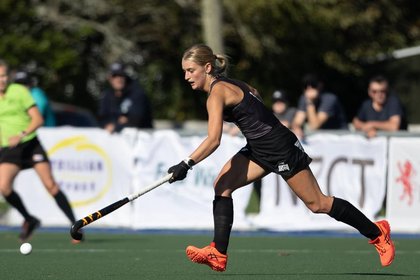 After making her Black Sticks debut in 2019, 21-year-old Katie already has an impressive career to show for herself. She says it's always a privilege representing New Zealand no matter where she is and what stage she's on, but Birmingham was a real stand-out moment.
"Having the opportunity to play in front of a huge crowd was amazing, it had a cool atmosphere with people chanting and getting into the game. The butterflies, nerves, and excitement I had putting on the black shirt for a major event like the Games highlighted the passion I have for hockey and how much I love getting out onto that field to give it my all. Wearing that shirt means having a responsibility to make my country proud and knowing it's not just the crowd watching and supporting, but people back home too and that's special."
Katie says she struggles to put into words how surreal it was to be sharing the Games Village with high level, well-known athletes.
"I almost forgot that I was considered up there with them – I felt like a little fan girl walking past some of the athletes. It felt like living in a different world, but it was an absolute highlight. It was so inspiring to be amongst all the sports stars and to be staying with the New Zealand team.
"Being part of the wider New Zealand team was something extra special, it exceeded all my expectations. Team NZ felt like a big family, you instantly felt connected as we all came from the same small area of the world."
When asked what her favourite thing about hockey is, Katie says she loves the unpredictability of it.
"No game is ever the same. Hockey is such a creative sport, and you can try better yourself in so many ways through it. I also love being in a team environment, it's great playing alongside your teammates and friends every time."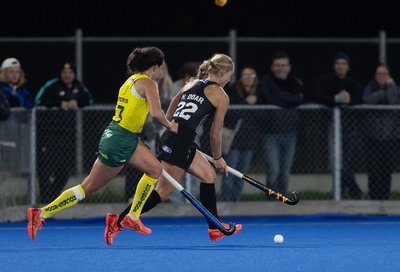 Following the Games, Katie made sure to give herself a break to rest and recover before getting into more training to prepare herself for next year. Outside of hockey, her focus is on continuing working towards a Bachelor of Science, majoring in Exercise and Sport Science.
"I'm currently studying part-time and really enjoying it. I genuinely love the science side of it and have always enjoyed learning about the body and its relation to exercise."
Katie says organisation and communication are the two most important skills needed to maintain her university lifestyle and athletic career. While she's still working on getting the balance right, she says she's enjoying have a dual focus.
"I'm grateful to be able to play hockey and study at the same time. Massey is how I manage; the university is so efficient and supportive with online learning and despite being a busy workload, Massey is great at providing the flexibility I need. It's nice to have something outside of hockey to focus on and Massey has allowed me the opportunity to set up my future by working towards a degree without having to wait."
Growing up in Whangārei and now Auckland based, Katie says she feels so grateful to have her parents up north supporting her no matter where she is.
"They always try to be there for my games and competitions and have gone above and beyond to support me and allow me to do what I love most. My sister is my best friend and number one supporter, she's my hype queen and as we live together, I get to train with her daily. She inspires me to keep being a better version of myself."
When Katie isn't studying or training, she makes the most of her downtime by prioritising the things that make her happiest.
"Recovery is key, so eating and sleeping is a must, but I love to make trips out to the beach and be around friends and family, as that is how I relax and have fun."
Friday 21 October 2022
Te Kunenga ki Pūrehuroa Massey University celebrated the annual Blues Awards this week, with Canoe Sprint champion Aimee Fisher taking out the biggest award of the night.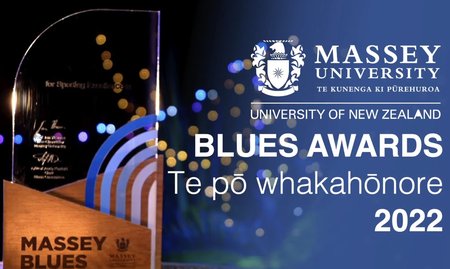 Friday 15 July 2022
With the 2018 Games already under his belt and the nickname ' KiloKergy ' to uphold, 26-year-old cyclist Nick Kergozou De La Boessiere is eager to give it his all in Birmingham later this month.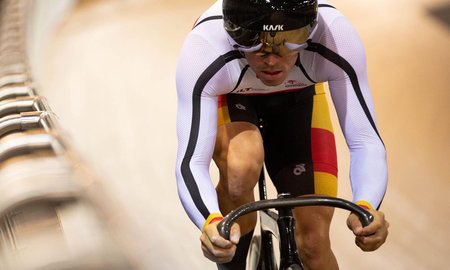 Thursday 14 July 2022
For 18-year-old North Shore local Luke Sipkes, being named as part of the diving team representing New Zealand in Birmingham this month is a childhood dream come true.