Type of qualification
Bachelor's degree
Level of study
Undergraduate study
An undergraduate qualification is usually the first one you study.
NZQF level 7
Our courses follow the New Zealand Qualification Framework (NZQF) levels.
Time to complete
3 years full-time (360 credits)
Up to 8 years part-time
Part-time available
International students
International students are not New Zealand citizens or residents.
Open to international students on campus in New Zealand, or studying on-line outside New Zealand
Note: Some distance courses contain compulsory contact workshops.
Study a Bachelor of Science – BSc
With Massey University's Bachelor of Science, you'll gain a broad scientific education while also being able to study one or more specialist areas in depth.
Leaders and influential thinkers around the world see the training, nurturing and appointment of well-qualified scientists and technologists as instrumental to health, environmental sustainability, and prosperity. Studying science will set you up to play a part in an exciting and prosperous future.
A flexible programme of study
Massey's Bachelor of Science degree provides you with an adaptable base from which to develop in your chosen career. With the right choice of first-year courses, you can keep your options open when it comes to selecting your major in your second year.
You can select from a wide variety of majors and minors, or combine your Bachelor of Science with a Bachelor of Arts or a Bachelor of Business.
Get the skills employers are looking for
You'll learn concepts, principles and theories that you can apply in your chosen career, such as how to interpret, summarise, evaluate and present data and information, and how to solve problems.
In addition to the technical skills you'll gain through practical experience, you'll also develop the communication and quantitative skills that are essential to success in New Zealand and international workplaces. These include time management, technological knowledge and project-planning skills that are useful across a wide range of industries and science-related organisations.
Learn from the best
Learn from some of the top science researchers and teachers in the world, and use some of the best facilities in New Zealand.
Further study
Postgraduate study enhances the skills and knowledge you gain at undergraduate level and adds research and project management skills that can lead to further career opportunities.
You can proceed from a BSc to a Postgraduate Certificate or Postgraduate Diploma in Science and Technology, and on to a Master of Science and – ultimately - a PhD (Doctor of Philosophy).
A BSc is a good fit if you:
like making discoveries
want to have a career where you can make a difference in the world.
Useful planning information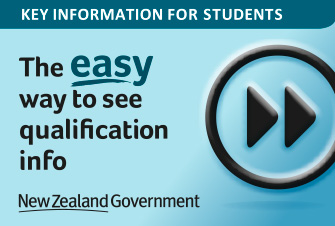 Key information for students
Compare qualifications and academic information across different New Zealand institutions. Learn more on careers.govt.nz