Where you can study
Distance and online
Manawatū campus (Palmerston North)
International students
International students are not New Zealand citizens or residents.
Open to international students on campus in New Zealand
Specialise in Environmental Science for your Bachelor of Science at Massey
Environmental science focuses on the connections between humans and their natural environments.
Managing and mitigating human impacts on the environment is crucial for New Zealand and the world. Our reputation depends on us becoming truly clean and green despite the increased pressure on the environment.
Join one of New Zealand's leading universities in the study of environmental impacts.
Improve our planet
The Bachelor of Science (Environmental Science) will see you become involved in Massey's aims to develop a sustainable path for the future. We are looking to solve real-world issues such as managing natural resources and environmental impacts.
The qualification involves lab work and field trips to water treatment plants and a range of managed and mismanaged environments across the North Island. You'll explore processes and investigate interactions between pollutants, soils, water quality and more. From there, you can help to address issues in the food sector, by combining environmental science with a major in agriculture, horticulture, geography or soil science.
To take your studies overseas, you can progress into our postgraduate offerings in environmental management, where you could undertake research all over the world.
Topics
Some of the topics taught in environmental science courses include:
New Zealand environmental issues
global environmental issues
ecology and conservation
environmental science field work.
Taught by the experts
Our researchers and teachers have an excellent reputation and are widely published internationally. You will be taught by experts in physical geography, soil biology, chemistry, freshwater management, ecological economics, environmental technology, and in sociology. Integrating these diverse fields is what an environmental scientist does - we'll show you how.
A Bachelor of Science in Environmental Science is a good fit if you:
have a passion for the environment
enjoy sciences, especially biology, and have an interest in geography
want to try to solve environmental problems.
Planning information
If you study full-time, in your first year, you'll take eight 15-credit courses, making a total of 120 credits.
If you wish to study over two semesters, you should aim for 60 credits per semester. You may be able to take some courses at summer school. Make sure you include courses that are prerequisites for the next level of courses you wish to study.
The first year structure is designed to provide you with a broad knowledge and skill set which will equip you to go on to more advanced courses in the second and third years.
You must pass at least 90 credits from the BSc Schedule A, including any compulsory courses, in your first 120 credits of study towards the Bachelor of Science.
Environmental Science has similar first year core courses to several other majors available in the Bachelor of Science, allowing students to change their major before their second year. Changing your major may incur an increase in completion time.
100-level courses
Take these in any order:
Take these in the order shown:
189151 Principles of Soil Science.
Plus choose one 100 level elective course. This can be from a subject area other than Science.
200-level courses in the major
Take all four:
300-level courses in the major
Take all four:
Minors
Completing a minor is optional. Minors increase the breadth of your degree. They give you extra knowledge, attributes and capabilities.
A minor must be in a different subject from your major.
A Bachelor of Science (Environmental Science) with a minor
You may choose a minor from any university undergraduate degree that has recognised minors. If the minor is from another undergraduate degree, the regulations of that qualification will apply.
Some BSc minors that are particularly compatible with Environmental Science include those shown below. Timetabling will prioritise these combinations to minimise clashes.
An Environmental Science minor (for students who are studying a different degree)
If you are not studying a Bachelor of Science (Environmental Science) and wish to complete an Environmental Science minor see the BSc regulations for the requirements.  
Official regulations
To understand what you need to study and must complete to graduate read the official rules and regulations for this qualification.
You should read these together with all other relevant Statutes and Regulations of the University including the General Regulations for Undergraduate Degrees, Undergraduate Diplomas, Undergraduate Certificates, Graduate Diplomas and Graduate Certificates.
Returning students
If you started the BSc qualification before 2020 you may be completing the qualification under the previous regulations, which are listed in Schedule C in the Regulations for this qualification .
In some cases the qualification or specialisation you enrolled in may no longer be taking new enrolments, so may not appear on these web pages. To find information on the regulations for these qualifications go to the Massey University Calendar.
Please contact us through the Get advice button on this page if you have any questions.
Courses you can enrol in
Course planning key
Prerequisites

Courses that need to be completed before moving onto a course at the next level. For example, a lot of 200-level courses have 100-level prerequisite courses.

Corequisites

Courses that must be completed at the same time as another course are known as corequisite courses.

Restrictions

Some courses are restricted against each other because their content is similar. This means you can only choose one of the offered courses to study and credit to your qualification.
Entry requirements
Admission to Massey
All students must meet university entrance requirements to be admitted to the University.
Specific requirements
There are no specific entry requirements for this qualification, outside of university admission regulations.
However, there is some expected background knowledge.
Expected high school preparation
Knowledge gained in the following NCEA subjects (or the equivalent in Cambridge International Examinations, International Baccalaureate, or similar) will give you the expected background knowledge to take this major.
At least 16 credits in NCEA Level 2 Mathematics from the following list of standards: 91256, 91257, 91258, 91259, 91260, 91261, 91262, 91269.
At least 14 credits in NCEA Level 3 Chemistry.
NCEA Level 3 Biology.
NCEA Level 3 Physics.
If it's some time since you studied mathematics at school you can find out if you have the required background by taking this maths quiz.
English language requirements
To study this qualification you must meet Massey University's English language standards.
English language skills
If you need help with your English language skills before you start university, see our English for Academic Purposes (EAP) courses.
Can't meet the entry requirements?
If you need to do a course before you start your qualification, there may be options for you in Summer School.
Fees and scholarships
Fees, student loans and free fees scheme
Your tuition fees may be different depending on the courses you choose. Your exact fees will show once you have chosen your courses.
There will also be some compulsory non-tuition fees and for some courses, there may also be charges for things such as study resources, software, trips and contact workshops.
Already know which courses you're going to choose?
You can view fees for the courses that make up your qualification on the course details pages.
Student loans (StudyLink) and Fees Free scheme
You may be eligible for a student loan to help towards paying your fees.
The New Zealand Government offers fees-free tertiary study for eligible domestic students. Find out more about the scheme and your eligibility on the Fees Free website. To use the site's eligibility checking tool, you will need your National Student Number.
Current and returning Massey students can find their National Student Number in the student portal.
Careers and job opportunities
There are a number of paths open to graduates with a BSc in Environmental Science who want to turn their interest in the environment into a career. Potential employers both in New Zealand and overseas include central government, regional, district and city councils, private sector consultants, and entrepreneurs. You may also find employment in one of these areas:
environmental planning and policy
coastal management
landscape management
soil and water
agriculture and forestry
geographic information systems
tourism and recreation
development
national parks
renewable energy
biodiversity management.
A pass with good grades can lead to postgraduate studies, then to a career in research or tertiary teaching.
Earn more
A 2017 Ministry of Education publication, The post-study earnings and destinations of young domestic graduates showed that those who complete a qualification in a science, agriculture, technology, computer science, engineering or mathematics field of study have high relative earnings after they complete their study compared to the national median. Earnings can be substantially more than other graduates.
International students
New Zealand is a great place to study. Massey University's reputation is supported by our international rankings, accreditations and associations. We are rated five star plus by the QS World University Rankings.
Massey University has small class sizes, and our lecturers and staff are friendly and approachable.
As an international student, there are entry requirements that will apply to you. We recommend that you apply at least three months before your anticipated start date so your application can be processed in time. There are additional steps you will need to take. These include obtaining a visa and travel bookings if your study is to be in New Zealand.
What our students say
"My lecturers were always helpful, and I have found that a lot of what I learnt in my classes I use in my job every day."

Accreditations and rankings
QS Ranking - Environmental Sciences
Massey University's environmental sciences programme is ranked in the top 350 in the world by Quacquarelli Symonds (QS).
Related study options
With Massey's Bachelor of Resource and Environmental Planning you can contribute to shaping the future of liveable cities and regions, ensuring sustainable use of resources.
Turn your interest in the environment into a career with Massey's Bachelor of Arts (Environmental Studies).
If you are passionate about the natural world, a Diploma in Arts (Environmental Studies) is a good place to begin. You'll explore people's relationships with the environment through different disciplines.
Explore the dynamic relationship between human society and our environment with Massey's Graduate Diploma in Arts (Environmental Studies).
This qualification will give you an advanced grounding in the theory, practice, and application of the UN Sustainable Development Goals related to environmental sustainability.
If you're interested in protecting people's health and wellbeing at a local community level, the Graduate Diploma in Environmental Health is for you.
Gain sought-after, advanced knowledge of current land and water-based environmental management with Massey's Master of Environmental Management.
With Massey's Postgraduate Diploma in Environmental Management, you will gain an in-depth understanding of how the natural environment functions and learn what can be done to address today's environmental challenges.
Useful planning information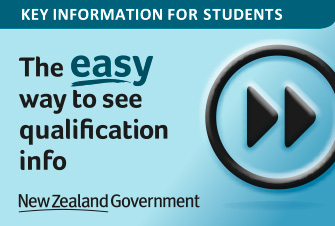 Key information for students
Compare qualifications and academic information across different New Zealand institutions. Learn more on careers.govt.nz