Type of qualification
Master's degree
Level of study
Postgraduate study
Once you've graduated with a bachelor's degree – or have equal experience – you can study at the postgraduate level. Doctoral qualifications require additional entry requirements.
NZQF level 9
Our courses follow the New Zealand Qualification Framework (NZQF) levels.
Time to complete
1 year 6 months full-time (180 credits)
Up to 5 years part-time
Part-time available
Where you can study
Distance and online
Manawatū campus (Palmerston North)
International students
International students are not New Zealand citizens or residents.
Open to international students on campus in New Zealand, or studying on-line outside New Zealand
Note: Not all listed subject course options are on offer every year.
Study a Master of Environmental Management – MEnvMgmt
The Master of Environmental Management reflects the growing need to protect the environment and use resources of land, water, soil, plants, and animals in a balanced and sustainable way.
This programme will help you gain advanced knowledge in current land and water-based environmental management. You could specialise in the policy or economic side of environmental management. You can also study courses in important environmental management tools and techniques like GIS, Remote Sensing and Life Cycle Assessment. Your study will cover the following topics:
an evaluation of current environmental issues
holistic and transdisciplinary approaches to environmental problem solving
environmental assessment techniques
environmental economics
environmental policy
environmental anthropology
participation in environmental management
research skills and undertaking literature reviews
project evaluation.
You'll gain an in-depth understanding of how the natural environment functions. You will also learn how societal values, needs and attitudes are reconciled with the need to maintain the integrity of ecological systems.
Internationally relevant
Our staff are world-class academics publishing internationally, with strong connections to relevant organisations across areas associated with environmental management.
We have a large number of international students. They are attracted by the increasing relevance of a discipline that addresses global environmental challenges. The multi-cultural nature of the student cohort adds a unique dimension to the learning experience.
Approachable lecturers and real-world learning
At Massey, we are focused on student success. Our lecturers are very approachable and open to giving advice on helping you plan your career and research ambitions in environmental management.
The programme has a solid grounding in both environmental management theory and applied components. Regular field trips take place around New Zealand and there are also opportunities to attend international conferences.
Entry requirements
Admission to Massey
All students must meet university entrance requirements to be admitted to the University.
Specific requirements
To enter the Master of Environmental Management you will have been awarded or qualified for:
a relevant Bachelor's degree or equivalent, with a minimum B average in the qualifying 300-level courses, or
a Postgraduate Diploma in Environmental Management or equivalent, with at least a B average (for the Applied pathway) or B+ average (for the Research pathway), or
a Bachelor of Environmental Management (Honours), or equivalent, with Second Class Honours, Division II, or higher (for the Applied pathway) or Second Class Honours, Division I, or higher (for the Research pathway).
If you have a Bachelor of Environmental Management (Honours) or a Postgraduate Diploma in Environmental Management or equivalent as outlined above, you may apply for credit towards Part One of the qualification in accordance with the limits specified in the Recognition of Prior Learning regulations.
You will need to provide verified copies of all academic transcripts for studies taken at all universities other than Massey University.
English language requirements
To study this programme you must meet Massey University's English language standards.
Prior learning, credit and exemptions
For information on prior learning, exemptions and transfer of credit or other questions:
English language skills
If you need help with your English language skills before you start university, see our English for Academic Purposes (EAP) courses.
Maximum time limits for completion
There are maximum time limits to complete postgraduate qualifications.  If you do not complete within the maximum time, you may be required to re-apply for the programme if you wish to continue your studies.
Time limits for Honours, Distinction and Merit
Where your qualification is completed within the stated time limit and to a high standard, you may be able to graduate with a class of Honours, Distinction or Merit. 
Official regulations
To understand what you need to study and must complete to graduate read the official rules and regulations for this qualification.
You should read these together with all other relevant Statutes and Regulations of the University including the General Regulations for Postgraduate Degrees, Postgraduate Diplomas, and Postgraduate Certificates.
Returning students
For returning students, there may be changes to the majors and minors available and the courses you need to take. Go to the section called 'Transitional Provisions' in the Regulations to find out more.
In some cases the qualification or specialisation you enrolled in may no longer be taking new enrolments, so may not appear on these web pages. To find information on the regulations for these programmes go to the Massey University Calendar.
Please contact us through the Get advice button on this page if you have any questions.
Structure of the Master of Environmental Management
The Master of Environmental Management is a parts-based qualification. That means you must complete the first part, before moving to the second.
The first part gives you good knowledge and skills that will help you with the research part of your qualification.
There are two pathways in the Master of Environmental Management – an Applied Pathway and a Research Pathway.
Research Pathway
For progression from Part One to Part Two you must have achieved a grade average of B+ over the first 60 credits undertaken for Part One.
Applied Pathway
For Progression from Part One to Part Two, you must have achieved a grade average of B over the first 120 credits undertaken for Part One.
You may be required to complete one or more bridging courses, 188707 Environmental Management Principles and Practice and/or 188708 Land System Change, should your undergraduate qualification be deficient in environmental economics or applied science.
The Master of Environmental Management is awarded without specialisations.
Courses and specialisations
Key terms
Courses

Each qualification has its own specific set of courses. Some universities call these papers. You enrol in courses after you get accepted into Massey.

Course code

Each course is numbered using 6 digits. The fourth number shows the level of the course. For example, in course 219206, the fourth number is a 2, so it is a 200-level course (usually studied in the second year of full-time study).

Credits

Each course is worth a number of credits. You combine courses (credits) to meet the total number of credits needed for your qualification.

Specialisations

Some qualifications let you choose what subject you'd like to specialise in. Your major or endorsement is what you will take the majority of your courses in.
Credit summary
180 credits
Coursework Pathway
Part One compulsory courses

– 30 credits

Part One courses from the Schedule

– 60 credits

Part One electives from the Schedule

– 30 credits

Part Two research course

– 60 credits
Research Pathway
Part One compulsory courses

– 30 credits

Part One courses from the Schedule

– 60 credits

Part Two thesis

– 90 or 120 credits
This is a parts-based qualification. This means there are regulations around your completion of Part One before progressing to Part Two, etc.
Advanced entry: Those who have already completed specified qualifications in advance of the minimum entry requirements and have been granted credit for it, may be able to complete this degree in 60 - 120 credits.
Course planning key
Prerequisites

Courses that need to be completed before moving onto a course at the next level. For example, a lot of 200-level courses have 100-level prerequisite courses.

Corequisites

Courses that must be completed at the same time as another course are known as corequisite courses.

Restrictions

Some courses are restricted against each other because their content is similar. This means you can only choose one of the offered courses to study and credit to your qualification.
Part One
Core Courses
30 credits from
Course code:

188764

Advanced Environmental Management I

credits

15

The course is made up of three parts. It develops project and programme management skills, strengthens students' knowledge of natural resources at an advanced level, and combines these two to produce integrative skills in Environmental Management.

View full course details
Course code:

188765

Advanced Environmental Management II

credits

15

This course examines current environmental issues and explores alternative approaches to environmental management. A case study approach is used to develop critical thinking skills, and an in-depth understanding of complex human-environment interactions and possible solutions to environmental problems.

View full course details
Elective Courses (Choose no more than 30 credits from)
Choose no more than 30 credits from
Part Two
Research Pathway (Choose between 90 and 120 credits from)
Choose between 90 and 120 credits from
Applied Pathway (Choose 60 credits from)
Choose 60 credits from
Course code:

188863

Environmental Research and Data Analysis

credits

60

Students will review the theoretical foundation and recent advances in selected environmental management themes in different countries; apply research methods and selected statistical techniques to analyse and evaluate environment management projects; write a self-directed research report.

View full course details
Fees and scholarships
Fees, student loans and free fees scheme
Your tuition fees may be different depending on the courses you choose. Your exact fees will show once you have chosen your courses.
There will also be some compulsory non-tuition fees and for some courses, there may also be charges for things such as study resources, software, trips and contact workshops.
Already know which courses you're going to choose?
You can view fees for the courses that make up your qualification on the course details pages.
Student loans (StudyLink) and Fees Free scheme
You may be eligible for a student loan to help towards paying your fees.
The New Zealand Government offers fees-free tertiary study for eligible domestic students. Find out more about the scheme and your eligibility on the Fees Free website. To use the site's eligibility checking tool, you will need your National Student Number.
Current and returning Massey students can find their National Student Number in the student portal.
Careers and job opportunities
A fulfilling area of study
Postgraduate learning is a satisfying and challenging process. Environmental management is an exciting and rewarding area of study, leading to a growing number of careers.
Demand for people with environment management skills is growing in New Zealand and overseas.
Organisations outside of those directly related to environmental issues are increasingly recognising the need to have expertise in this area in every industry.
Your lecturers maintain excellent relationships with key organisations. These relationships give our students networking opportunities for future careers. Massey environmental management graduates are highly sought-after by employers and the majority of our students find employment before they graduate.
Nearly 30% of our graduates are employed in research, universities or district or city councils. Many are also in private consultancies and businesses.
The average annual salary for a graduate from our qualification is over NZ$80,000.
Related study options
With Massey's Bachelor of Resource and Environmental Planning you can contribute to shaping the future of liveable cities and regions, ensuring sustainable use of resources.
Studying environmental science at Massey will give you the tools and understanding needed to help create a sustainable path for New Zealand and the world.
Turn your interest in the environment into a career with Massey's Bachelor of Arts (Environmental Studies).
If you are passionate about the natural world, a Diploma in Arts (Environmental Studies) is a good place to begin. You'll explore people's relationships with the environment through different disciplines.
Explore the dynamic relationship between human society and our environment with Massey's Graduate Diploma in Arts (Environmental Studies).
This qualification will give you an advanced grounding in the theory, practice, and application of the UN Sustainable Development Goals related to environmental sustainability.
If you're interested in protecting people's health and wellbeing at a local community level, the Graduate Diploma in Environmental Health is for you.
With Massey's Postgraduate Diploma in Environmental Management, you will gain an in-depth understanding of how the natural environment functions and learn what can be done to address today's environmental challenges.
Useful planning information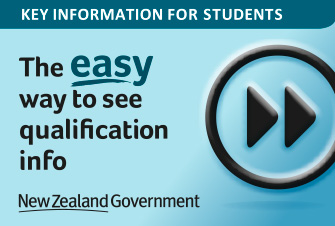 Key information for students
Compare qualifications and academic information across different New Zealand institutions. Learn more on careers.govt.nz