Type of qualification
Graduate diploma
Level of study
Graduate study
Graduate qualifications normally involve study in a different area to your first undergraduate qualification. Some are stepping stones to postgraduate-level study.
NZQF level 7
Our courses follow the New Zealand Qualification Framework (NZQF) levels.
Time to complete
1 year full-time (120 credits)
Up to 8 years part-time
Part-time available
Where you can study
Distance and online
International students
International students are not New Zealand citizens or residents.
Not open to international students
Note: Some distance courses have compulsory contact workshops.
Study a Graduate Diploma in Environmental Health – GradDipEH
Massey's Graduate Diploma in Environmental Health is designed to give you the training needed for a professional career in human health protection. You will learn how to protect people and communities from threats to health from our built and natural environments. Environmental health roles often require your initiative to devise workable solutions to problems.
What is environmental health?
Environmental health is focused on all aspects of the environment that may affect human health. Threats to human health may be biological, physical or chemical. These may come from natural processes, human activity, or a combination of the two. You'll study important environmental health topics including:
food safety
infectious disease transmission
drinking water quality
urban air pollution
the hazards of excessive noise
exposure to toxic and other hazardous substances
workplace monitoring
medical geochemistry
contaminated site assessment
waste management and climate change.
What isn't environmental health?
Environmental health does not mean the health of the wider environment – this is environmental science. However, there is a complex range of inter-relationships between the two areas. Climate change is a good example of an environmental impact that will have major direct and indirect impacts on human health.
This qualification prepares you for many roles, including entry into the two key environmental health occupations:
Environmental Health Officer (EHO)
Health Protection Officer (HPO).
Entry to the EHO role is possible because Massey's Graduate Diploma in Environmental Health is formally recognised under the Environmental Health Officers Qualifications Regulations 1993.
Find out more in the Careers section on this page.
A GradDipEH is a good fit if you:
would like to play a key role in community health protection
are comfortable with applied science and love a technical challenge
hold a relevant bachelor's degree or equivalent.
Entry requirements
Admission to Massey
All students must meet university entrance requirements to be admitted to the University.
Specific requirements
To enter the Graduate Diploma in Environmental Health you will have been awarded or qualified for a relevant degree in applied science, health science, nursing, science or technology.
Applicants who have other qualifications and considerable work experience will be considered on a case-by-case basis.
You will provide verified copies of all academic transcripts for studies taken at all universities other than Massey University.
English language requirements
To study this qualification you must meet Massey University's English language standards.
This qualification is classified as NZQF Level 7 and requires the same English language standard as most undergraduate bachelor degrees, diplomas and certificates.
Prior learning, credit and exemptions
For information on prior learning, exemptions and transfer of credit or other questions:
English language skills
If you need help with your English language skills before you start university, see our English for Academic Purposes (EAP) courses.
Maximum time limits for completion
There are maximum time limits to complete some undergraduate and all postgraduate qualifications. If you do not complete within the maximum time, you may be required to re-apply for the qualification if you wish to continue your studies.
Time limits for Honours, Distinction and Merit
If you complete this qualification within the stated time limit and to a high standard, you may be able to graduate with Distinction.
Look for further information under 'Student Progression' in the regulations for this qualification.
More information
Read the regulations for this qualification thoroughly
Contact us through the Enquire button on this page if you have any questions.
Official regulations
To understand what you need to study and must complete to graduate read the official rules and regulations for this qualification.
You should read these together with all other relevant Statutes and Regulations of the University including the General Regulations for Undergraduate Degrees, Undergraduate Diplomas, Undergraduate Certificates, Graduate Diplomas and Graduate Certificates.
Returning students
For returning students, there may be changes to the majors and minors available and the courses you need to take. Go to the section called 'Transitional Provisions' in the Regulations to find out more.
In some cases the qualification or specialisation you enrolled in may no longer be taking new enrolments, so may not appear on these web pages. To find information on the regulations for these qualifications go to the Massey University Calendar.
Please contact us through the Get advice button on this page if you have any questions.
Structure of the Graduate Diploma in Environmental Health
If you study full-time, in your first year, you'll take eight 15-credit courses, making a total of 120 credits.
If you wish to study over two semesters, you should aim for 60 credits per semester. You may be able to take some courses at summer school. Make sure you include courses that are prerequisites for the next level of courses you wish to study.
Five of the eight courses involve a single contact workshop component where you will travel to Wellington, meet staff and other students in the qualification and learn specific skills. These range from two to five days in length, depending on the course.
Courses and specialisations
Key terms
Courses

Each qualification has its own specific set of courses. Some universities call these papers. You enrol in courses after you get accepted into Massey.

Course code

Each course is numbered using 6 digits. The fourth number shows the level of the course. For example, in course 219206, the fourth number is a 2, so it is a 200-level course (usually studied in the second year of full-time study).

Credits

Each course is worth a number of credits. You combine courses (credits) to meet the total number of credits needed for your qualification.

Specialisations

Some qualifications let you choose what subject you'd like to specialise in. Your major or endorsement is what you will take the majority of your courses in.
Credit summary
120 credits
Compulsory courses

– 120 credits
Ensure that you also have 75 credits at 300 level.
Course planning key
Prerequisites

Courses that need to be completed before moving onto a course at the next level. For example, a lot of 200-level courses have 100-level prerequisite courses.

Corequisites

Courses that must be completed at the same time as another course are known as corequisite courses.

Restrictions

Some courses are restricted against each other because their content is similar. This means you can only choose one of the offered courses to study and credit to your qualification.
Compulsory courses (Choose 120 credits from)
Fees and scholarships
Fees, student loans and free fees scheme
Your tuition fees may be different depending on the courses you choose. Your exact fees will show once you have chosen your courses.
There will also be some compulsory non-tuition fees and for some courses, there may also be charges for things such as study resources, software, trips and contact workshops.
Already know which courses you're going to choose?
You can view fees for the courses that make up your qualification on the course details pages.
Student loans (StudyLink) and Fees Free scheme
You may be eligible for a student loan to help towards paying your fees.
The New Zealand Government offers fees-free tertiary study for eligible domestic students. Find out more about the scheme and your eligibility on the Fees Free website. To use the site's eligibility checking tool, you will need your National Student Number.
Current and returning Massey students can find their National Student Number in the student portal.
Careers and job opportunities
Environmental health jobs typically include a mix of indoor and outdoor work. Most involve working with people to promote a healthier environment in which to live.
EHOs and HPOs
Massey's Graduate Diploma in Environmental Health will prepare you for a wide range of roles, but more specifically for entry into the two key environmental health occupations:
Environmental Health Officer (EHO)
Health Protection Officer (HPO).
As with any environmental health career, your training and expertise will continue to grow after you're employed.
As an HPO you will work with District Health Boards. As an EHO you will work in City or District Councils, or with the New Zealand Defence Force.
Entry to the EHO role is possible because Massey's Graduate Diploma in Environmental Health is formally recognised under the Environmental Health Officers Qualifications Regulations 1993.
Fields of work
Local, regional and central government
Become an Environmental Health Officer (EHO) or Public Health Officer (HPO) involved in a range of areas that can include:
public health advice
outbreak management
food safety
building inspection
border control
risk assessment
liquor licensing
resource management
disaster and emergency response
air quality
drinking water quality
contaminated sites investigation
waste management.
Graduates working in regional councils and central government agencies have had roles such as:
technical advisors
resource consent officers
environment officers
policy analysts
programme managers.
Private sector
You could work in consultancies or industry and be involved in:
food quality assurance
workplace and environmental safety
waste management
food safety auditing
environmental quality assurance.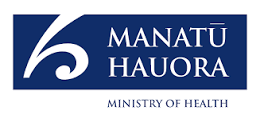 Environmental Health Officers Qualifications Regulations 1993
Our environmental health qualifications are recognised by the Ministry of Health as meeting qualification requirements for environmental health officers. Our qualifications are also recognised by Environmental Health Australia (EHA).
Related study options
With Massey's Bachelor of Resource and Environmental Planning you can contribute to shaping the future of liveable cities and regions, ensuring sustainable use of resources.
Studying environmental science at Massey will give you the tools and understanding needed to help create a sustainable path for New Zealand and the world.
Turn your interest in the environment into a career with Massey's Bachelor of Arts (Environmental Studies).
If you are passionate about the natural world, a Diploma in Arts (Environmental Studies) is a good place to begin. You'll explore people's relationships with the environment through different disciplines.
Explore the dynamic relationship between human society and our environment with Massey's Graduate Diploma in Arts (Environmental Studies).
This qualification will give you an advanced grounding in the theory, practice, and application of the UN Sustainable Development Goals related to environmental sustainability.
Gain sought-after, advanced knowledge of current land and water-based environmental management with Massey's Master of Environmental Management.
With Massey's Postgraduate Diploma in Environmental Management, you will gain an in-depth understanding of how the natural environment functions and learn what can be done to address today's environmental challenges.
Useful planning information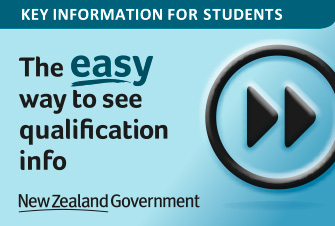 Key information for students
Compare qualifications and academic information across different New Zealand institutions. Learn more on careers.govt.nz