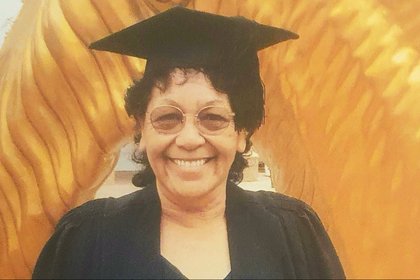 At 58-years-old, Marama already has an impressive series of qualifications under her belt, including a Bachelor of Education with Auckland University, a Diploma of Teaching with Auckland College of Education and a Diploma in Business Management with New Zealand Management Academies (NZMA).
Marama says her experience of the painting industry through the family business inspired her to start a Master of Construction.
"I wanted to learn more about the construction industry and how the management of construction works on sites, especially with contractors."
When the opportunity presented itself to become an Assistant Lecturer in the School of Built Environment (SBE), Marama was keen to call upon her previous qualifications and knowledge. The balance between being a staff member and a student took some getting used to, but Marama says preparation is key.
"As an Assistant Lecturer, it's crucial to be prepared in my teaching for the lectures, tutorials and assessments I give. I also make sure to have a handle on the technology involved to present all the lectures and knowing the location of where these lessons are being held ahead of time."
She says the other important element is the availability of external support.
"I find being on-site at Massey helps, as well as the supportive staff of SBE. Speaking directly to course coordinators motivates me to confidently continue what I'm doing here, both as staff and as a student. The instructions are clear and the support explicit, which has helped immensely in my academic journey."
Marama is involved in the SBE Engagement Committee, who has the purpose of exploring how SBE can engage with and support the wider community. Part of this engagement includes communicating with local Māori and assessing their recovery from on-going natural disasters such as flooding that has caused damage to landscapes, dwellings and infrastructure.
She is currently working with Professor Regan Potangaroa and engaging with iwi in the Far North. Marama says she will be sharing her experiences and learnings with the SBE team to educate and improve these skills.
"It is important to have prior knowledge of marae protocol and the pōwhiri process before members of SBE visit each marae. A strategy plan had been put in place with goals and objectives SBE expect to achieve by the end of our visit to maraes in the Far North, including sharing experiences of engagement with Māori on maraes and ensuring all colleagues have a sensitive approach while engaging with Māori."
Dr Ruggiero Lovreglio, a Senior Lecturer in Building Technology, says Marama is an inspiring person to work with and contributes significant value to the team.
"Marama is making huge steps forward in learning all the technologies for digital construction and how these can be used to support research projects involving different iwi. With Professor Potangaroa, she is doing outstanding work to engage with iwi in Northland."
Despite her busy schedule, Marama assists in the facilitation of te reo Māori into the school, which Dr Ruggiero says he's grateful as she's going above and beyond in her role.
"It's great to have her providing international staff like me with a lot of educational support with learning te reo Māori. We have a whiteboard in our corridor and every week she adds new phrases and words to learn."
She has been teaching the SBE staff and PhD students greetings, pepeha and mihi mihi (introduction of self), whakataukī (educational proverbs) and karakia (prayer, both opening and closing). Alongside writing up weekly lessons on the whiteboard, Marama provides lessons in email format along with voice recordings to support proper pronunciation, which are then filed in the SBE's resource database to be referred to as needed.
Marama celebrated her first year with Massey at the beginning of November and wishes to express her gratitude to SBE staff for all the support they've given her along the way.
Her next year involves carrying on with her studies as she looks to enrol in a Diploma of Construction to further her knowledge.
Take your career to the next level. Apply now for our post-graduate courses.
Friday 19 August 2022
Senior Lecturer and Associate Lead of Research in the School of Built Environment Dr Ruggiero Lovreglio has been announced as a winner of the Society of Fire Protection Engineering Five Under 35 .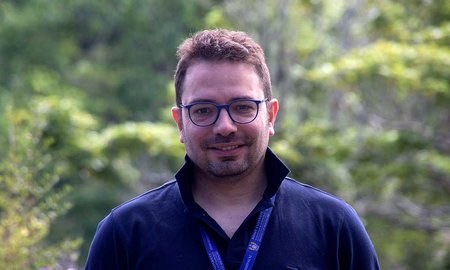 Monday 20 June 2022
At 85 years old, one would think Margaret Stefanitsis would be relishing a quiet retirement without the pressure of deadlines and research to worry about but she has a different path in mind.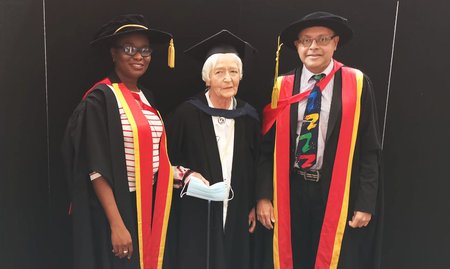 Friday 12 April 2019
Unprecedented growth and success of the construction-related programmes at Massey University has led to the establishment of the School of Built Environment on the university's Auckland campus.