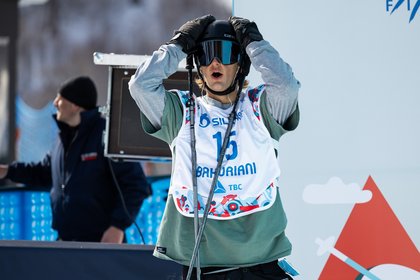 The purpose of the fund is to provide financial assistance up to $500 for student athletes selected to represent Aotearoa New Zealand at international sporting events.
The semester one 2023 funding round saw a number of talented applicants apply with Ben being named the first recipient. He received funding to go towards his travel costs to Georgia, where he competed in the International Ski Federation (FIS) Freestyle Ski and Snowboarding World Championships at the end of February.
Ben says competing at this event was an incredibly valuable experience for him, especially as he exceeded his goals for the competition.
"I went in with the aim to make finals, which is the top 16 men in the field, but ended up landing a personal best run and came in ninth place. This has solidified selection for another year on the national team and allows me to communicate to my sponsors that I've had an awesome year. It's also been huge for my confidence and motivation going forward. I proved to myself how close I am to getting on that podium at a World Cup-level event which fuels the fire going forward."
Ben is currently in his third year of a Bachelor of Business majoring in economics and finance. By studying via distance, he has the flexibility to travel for events including having the chance to compete in his first Olympics Games at the 2022 Winter Olympics in Beijing. He says being part of the Academy of Sport programme has made all the difference in his academic journey.
"Juggling study with sport has become increasingly tricky as I'm progressing through my study and encountering more challenging papers. I had just started two 300-level papers prior to the World Championships which meant time management was essential. Being part of the Academy of Sport programme has been super helpful in balancing sport and school. They've made my life much easier and have certainly contributed to my success in sport."
Ben has been a recipient of the Massey University Elite Sports Bursary for both 2023 and 2022, as well as receiving the Academy of Sport Scholarship in his first year of study in 2021.
High Performance Coordinator Tamara Scott-Valath says the International Sport Travel Fund is another great way to aid the many talented athletes studying with the university.
"With more international sport events returning post-pandemic, it's exciting to be able to offer financial support to some of our top student-athletes as they represent New Zealand on the world stage. It was an extremely difficult task selecting final recipients from the number of high-quality applications we received. Unfortunately we can't fund everyone, but we congratulate all the applicants on their selection to represent New Zealand and look forward to following their progress at their respective events."
Four other recipients have also been named in this first round who will be competing in upcoming events. This includes diving athlete Luke Sipkes for the Australian Open Championships in Perth, Courtney Reynolds-Smith for the Palma Princess Sofia Regatta in Spain and Hyères Olympic Week in France, Eva Goodisson for the Oceania Triathlon in Australia and European campaign including the World Triathlon Championships and Zoe Sosich for the Touch Trans-Tasman Test Series in Australia.
International Sport Travel Fund
The fund has three rounds that occur throughout the year:
Semester one funding round
For sporting events held after the first day of semester one and before the first day of semester two. Closes first day of semester one.
Semester two funding round
For sporting events held after the first day of semester two and before the first day of summer school. Closes first day of semester two.
Summer school funding round
For sporting events held after the first day of summer school and before the first day of semester one the following year. Closes the first day of summer school.
For more information on the fund, student athletes can contact hpc@massey.ac.nz.
Wednesday 15 March 2023
New and existing students of the Academy of Sport cohort came together last week to show their skills at the annual Academy of Sport Fitness Testing Day.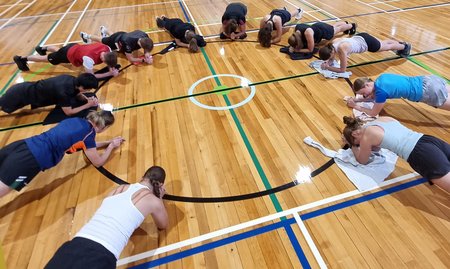 Friday 21 October 2022
Te Kunenga ki Pūrehuroa Massey University celebrated the annual Blues Awards this week, with Canoe Sprint champion Aimee Fisher taking out the biggest award of the night.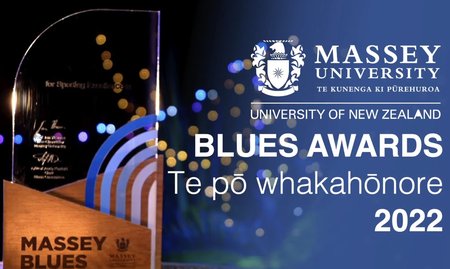 Thursday 3 March 2022
Six freeskiing and snowboarding athletes with Massey connections recently took part in the 2022 Winter Olympics in Beijing.