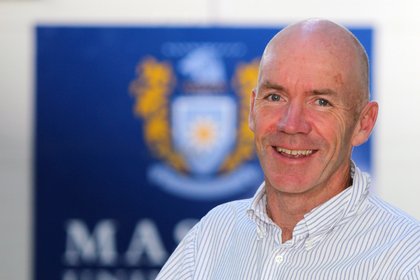 Last updated: Tuesday 17 May 2022
In presenting the award, President of WILNZ Dr Jenny Fleming said Dr Martin has helped many academics enhance their research capability through his leadership by creating research opportunities and partnering with research. "His enthusiasm for research, generating opportunities for networking, and creating opportunities in WIL is well recognised both in New Zealand and overseas. Andy has published in high quality journals and also produced valuable outputs that contribute globally to the understanding and discourse in this area."
Dr Andrew Foskett, Head of Massey's School of Sport, Exercise and Nutrition, says, "Andy is only the third recipient of this fellowship, which is a great achievement and recognises his extensive contribution to WIL across New Zealand and more widely."
Dr Martin's leadership and research-led teaching in the area of WIL has previously been acknowledged with a National Tertiary Teaching Award for sustained excellence in 2018, and a Principal Fellow Award by the Higher Education Academy in the United Kingdom in 2021. His WIL research, supported by a Teaching and Learning Research Initiative (TLRI) and several Ako Aotearoa funding grants, has focused on cross-institutional projects aimed at enhancing graduate attributes and developing good WIL pedagogy and practice for students, academics, and workplace supervisors.
Professor Martin says that while the award is an individual one, it is also recognition of the support of his Massey WIL colleagues and WILNZ board members and co-researchers who have been part of the strong team approach. "I have been very fortunate to support many outstanding sport practicum students over the past 25 years, who provide a legacy of graduates within the sport industry across New Zealand and internationally, some of whom are supervising current students."
WIL is an important part of Massey's strategy, with a focus on providing 'WIL and entrepreneurial and enterprise opportunities for students while creating meaningful stakeholder and industry partnerships to support WIL, enterprise and curriculum development'.
A new webpage highlights the extensive range of WIL programmes across each of Massey's colleges.
Wednesday 10 March 2021
Professor in Sport and Physical Education, Andy Martin is the second Massey academic to be accepted into the small international group of principal fellows.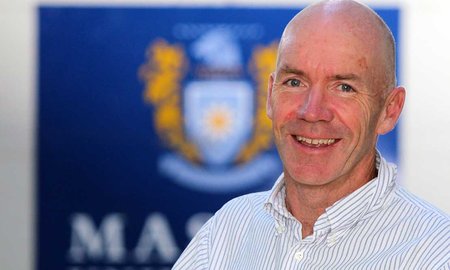 Wednesday 16 October 2019
A Massey University senior lecturer has been recognised with the Australia New Zealand Social Work and Welfare Education and Research Field Placement Recognition Award.