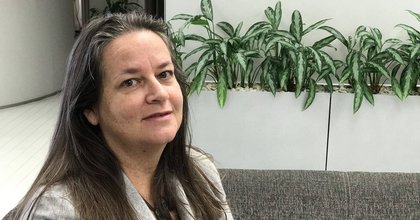 Tohua he reo hei panui i tenei
,
Choose a language to read this in
Mō Ahorangi Helen Moewaka Barnes, ko te rangahau ehara i te umanga anake – he oranga kē.
"Ko ngā kaupapa rangahau ehara i te mahi pakupaku noa iho ka mahia. Ka īnakinaki, ka whiria hoki, ā, ka rite tonu te whakarorirori i a koe. I tēnei wā, e whai wāhi ana mātau ki tētahi kaupapa e pā ana ki te hauora, te hapūtanga me te whakawhānautanga o ngā māmā Māori – kāore e taea e koe te rangahau i tērā me te kore i whai whakaaro, i whai tikanga hoki. E whai wāhi ana mātau ki ngā wānanga, e mahi tahi ana ki ngā tapuhi me te kōrero ki ngā whānau, hapū me ētahi atu e pā ana ki ngā mōhiotanga me ngā tikanga whakawhānau Māori, me ōna hāngaitanga ki nāianei rangi."
Ka whai oranga ngā kaupapa, ehara tēnei i te wheako motuhake, ehara i te aituā: ko te panoni tētahi o ngā uara kei te mātāpono ka hēria mai e Ahorangi Moewaka Barnes ki tana tūranga i Te Kunenga ki Pūrehuroa. He Ringatohu ia mō Whāriki, te tira kaupapa Māori o SHORE & Whariki Research Centre – he mahinga ngātahitanga i waenganui i ētahi rōpū e rua, ko ā rātau mahi ka aro ki te hauora me te toiora i Aotearoa me te ao. Ko āna mahi i tōna tūranga ka aro ki te panoni me te mahi ngātahi kia āta para i tana huarahi motuhake i te ao mātauranga:
"I whakaakona ahau i roto i te noho mahi kore mō te wā roa, mā roto hoki i te mahi tahi ki ngā hapori tuawhenua, ngā whānau, ngā hapū me ngā iwi. Nō reira i te wā i tonoa ahau e Te Whare Wānanga o Tāmaki Makaurau, i toka kē aku whāinga. He aha ka pahawa i a au i te kaupapa? Ka pēhea e tautoko i ahau kia whakatutuki ai i tāku kua roa nei e hiahia ai – arā, te mahi me Ngāi Māori, mā Ngāi Māori mō ō mātau wawata, panonitanga hoki?"
Ko ngā kaupapa e whai wāhi nei a Ahorangi Moewaka Barnes i Whāriki ka tuku whakautu whai mana ki tēnei pātai. Ko tētahi kaupapa, ko Tangata Whenua Tangata Ora (TWTO), e tautokongia ā-pūtea ana e te Health Research Council, ka tirotiro ki ngā hononga i waenganui i te hauora me ngā whanaungatanga ki te whenua. Kei tōna pūtahi he kaupapa kua hoahoatia, e whakahaeretia ana e ngā rōpū Māori, hei tūhono i te tangata ki te whenua – ko ngā mahi māra, ngā mahi whakahou me ngā hīkoi. Ko TWTO ka tautoko i ēnei kaupapa, ka mahi tahi hoki me ngā hapori ki te whakatutuki i ā rātau whāinga, ki te kōrero hoki i ā rātau kōrero.
"Ko te tuku mana, tuku pono hoki ki te mātauranga Māori me ngā tikanga Māori. Ko ngā mahi e mahia ana e ngā tāngata taketake i te rāngai e kīia nei e te Pākehā ko te taiao me te kauhanga kākāriki kāore i te āhukahukatia – heoi he nui ōna pānga."
E pēnei ai te mahi, me āta whakaaro ki whakahou i te ao pūtaiao, rangahau hoki.
"Ko ngā kaupapa Pākehā ka whakakotahi pea i tēnei ki te pātai kotahi pēnei i, "I heke te taumaha o te tangata?". Heoi kāore tērā e kōrero i te kōrero katoa – kāore tērā e whakamārama i te wāhi ki te wairua, me te mauri, ki ngā hua rānei ki te tangata nā te mahi ngātahi, te whai wāhi me te tūhono. Hei aha te whenua mēnā ka tūhono te tangata ki te whenua?"
Ko te wero nui pea mō ngā pūkenga mātauranga Māori i ngā anga rangahau Pākehā mō Ahorangi Moewaka Barnes, e kīia nei kāore kau he taiapa mārō i waenganui i ngā kaupapa, ngā rangahautanga, ngā mahi, ngā wānanga, ngā hapori rānei.
"E whakapono ana mātau he kaipūtaiao te Māori, ā, kua pēnei mai rā anō. Mai rā anō kua kohikohi mātauranga, kua ako, kua whakamātau, kua tirotiro te Māori. I Whāriki ka pēnei hoki mātau – heoi ko ā mātau rangahau tētahi ara ki te whakaputa mātauranga Māori."
For Professor Helen Moewaka Barnes, research isn't just a career – it's a part of life.
"Research projects aren't discrete little things that you do. They're overlapping and interwoven, and they have a habit of going crazy on you. At the moment, we're part of a project about Māori mothers' wellbeing, pregnancy and birth – and you can't look at something like that without it being both conceptual and incredibly practical.

We're involved in wānanga, working with and alongside midwives and talking with whānau, hapu and others about Māori birthing knowledge and practices, and what this means today."
A project taking on its own life like this is far from a unique experience, but it's no accident: making a difference is a core tenet of the philosophy Professor Moewaka Barnes brings to her role at Massey.
She is Director of Whariki, the kaupapa Māori team in the SHORE & Whariki Research Centre – a partnership between two groups whose work shares a focus on health and wellbeing in Aotearoa and worldwide. Her work in this role is underpinned by a commitment to transformation and a collective ethos shaped by her unique path into academia:
"I was trained through long-term unemployment, and through working in rural communities with whānau and hapu and iwi. So when I was offered an opportunity at Auckland [University], I came with an agenda already set. What could I do within the academy? How could it help me do what I've always wanted – that is, work with Māori and for Māori, for our aspirations and transformation?"
The projects Professor Moewaka Barnes is involved in at Whariki offer powerful answers to this question.
One such project, Tangata Whenua Tangata Ora (TWTO), funded by the Health Research Council, explores the relationship between hauora [wellbeing] and human relationships with whenua. At its centre are initiatives, designed and run by Māori groups, that connect people with whenua – from gardening to restoration projects to hīkoi. TWTO provides research support to these initatives, and works with the communities to achieve their aims and tell their stories.
"It's about giving that credibility and validity to mātauranga Māori and Māori practices. The work indigenous people are doing around what is framed in western terms as nature and green space isn't being recognised – but it has amazing effects."
Working in this way, however, requires some deep thinking about how science and research need to be reimagined.
"A Western project might reduce all this to a question like, "Did people lose weight? Did blood pressure drop?". But that doesn't tell anything like a full story – it can't describe the role that wairua [spirituality] and mauri play in these things, nor what happens to people when they work collectively and belong and connect. Never mind what happens to whenua when relationships occur between people and land."
Perhaps the most fundamental challenge that kaupapa Māori scholarship poses to Western research paradigms, Professor Moewaka Barnes believes, is its suggestion that there can be no neat boundaries between one project and another, research and action or academy and community.
"We consider that Māori are scientists, and always were scientists. Māori have always gathered and generated knowledge, learned from practice and observation. We [Whariki] bring a particular knowledge and approach – but our research is just one part of the way in which we generate mātauranga Māori."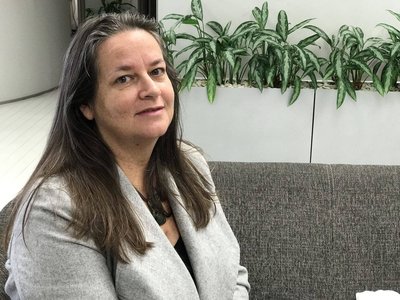 Professor Helen Moewaka Barnes
Te Kapotai, Ngāpuhi-nui-tonu
PhD, MPH
Director Whariki, Co-director, SHORE & Whariki Research Centre