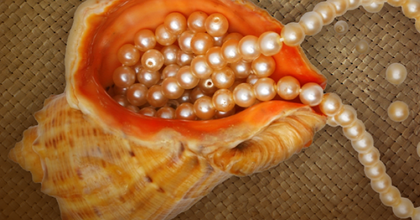 Pacific researchers at Massey have carried out and continue to deliver leading research in their respective discipline.
Our Pacific Student Success office run the Pacific postgraduate research Talanoa series involving all New Zealand universities and other universities outside New Zealand. They also organise annual writing retreats for postgraduate students and the biannual Pacific research conference.
Pacific Research and Policy Centre (PRPC)
The Pacific Research and Policy Centre provides a way to enhance the quality and impact of Massey University's research on key Pacific issues and communities, within New Zealand and in the Pacific.
We bring together a wide range of disciplines and research areas and assist with ethical and cultural requirements for research in the Pacific. We also bring the Pacific-related work of Massey researchers together.
Research guidelines
Guidelines for ethical practice in Pacific research recognise the need for researchers to be aware of protocols and values supporting ethical research practice, both culturally and institutionally. To help in this area, PRPC has developed a handbook for researchers, Pacific Research Guidelines and Protocols.
Pacific Research Guidelines and Protocols handbook
The handbook provides guidance on Pacific values and principles in research. It's a resource for both Pasifika/Pacific peoples and non-Pasifika researchers engaged in research in Aotearoa New Zealand and the wider Pacific. The principles outlined in this document are:
Respect for relationships
Follow cultural protocols and processes throughout the research process.
Respect for research participants is exercised and grounded in humility.
The roles of gatekeepers and elders are appropriately acknowledged, and confidentiality is respected.
Respect for knowledge holders
Ensure Pacific knowledge, aspirations, and well-being are integral to research design, process, outcomes and outputs.
Prioritise both research partners and research participants as knowledge holders, and a participatory approach is adopted in seeking informed consent.
Reciprocity
Ensure reciprocity is an integral part of the research process, and participants and communities benefit from the research.
Reciprocity can encompass gifts, time and service and extends to the accessible dissemination of research findings.
Holism
Ensure the interconnected nature of the physical, social, environmental, cultural and spiritual aspects of research with Pasifika and Pacific communities is understood and acknowledged.
Using research to do good
The wellbeing of Pasifika and Pacific communities and their environment must be of central importance and, at the same time, ensure the research is rigorous and scholarly.
The goal of research beneficence applies to both the integrity of the research process and the potential research outcomes and impact.
Professor Regina Scheyvens
BA(Hons), PhD
Professor and Co-Director - Pacific Research and Policy Centre
Pacific Massey Research Conference 2021
Theme
Wellbeing, Creativity and Resilience: Transforming Pacific Outcomes.
Overview
The Pacific Massey Research Conference 2021, held Wednesday 1 to Friday 3 December 2021 via zoom, was the tenth Pacific conference and its aim is to foster and promote Pacific research by Massey University's students and staff and to develop Pacific researchers across the University.
Marking the importance of research and addressing various challenges in the Pacific, this forum provided an opportunity for staff and postgraduate students to present research on various topics related to the Pacific region and the diaspora.
Intended outcomes
Establish professional networks amongst Pacific researchers, staff, and students across the three campuses.
Opportunity to share and receive constructive feedback from participants on research.
Growing, and promoting the profile of Pacific research and researchers.
Submission of papers for publication in an edited book to be launched at the next bi-annual conference.
Conference recordings of all sessions and presentations are found below.
Wednesday 1 December 2021
Session 1: Pacific Peoples Wellbeing
Dani Prapavessis – Approaches to Improve Health Outcomes and Prevent Noncommunicable Disease for Pasifika Peoples
Sharon McLennan - Capacity, Resilience, and Solidarity in Pacific Health: The Challenges and Potential of Cuban-trained Doctors in the Covid-19 Era and Beyond
Sunia Foliaki, Veisinia Pulu, Hayley Denison, Mark Weatherall, Jeroen Douwes - Pink Pills Pacific Meets West in Addressing Palliative Care for Pacific Populations in Aotearoa/NZ
Session 2: Pacific Science Research
Mereoni Degei, Taitusi Taufa, Peter Lockhart, Patricia McLenachan - Cribrochalina Sponges of Oceania
Velonika Falaniko, Gavin Lear, Peter Lockhart, Patricia McLenachan, Varea Vaurasi, Faainu Latu, Fata Malolo, Briana Nelson, Russell Death, Fiona Death, Patila Amosa - A Macroinvertebrate Survey of Waterways (Alavai) in Samoa
Visheshni Chandra, Tamara Osborne-Naikatini, Simon Hodge, Patricia McLenachan, Glenn Aguilar, Peter Lockhart and Inoue Takashi - Discovery of a Rare and Beautiful Bebe in Vanua Levu, Fiji
Session 3: Labour, Workforce & Culture
Jane Parker, Jane Sayers, Amanda Young-Hauser, Sherley Barnett, Patricia Loga, Selu Paea - Equity in Aotearoa's Public Services: Role of Employee Group Networks
Rochelle Stewart-Withers, Jeremy Hapeta, Bethan Greener - The 'Game' that Stopped Two Nations: Development and Diplomacy through Sport, 2015 New Zealand All Black's Rugby Test in Samoa
Tracie Mafile'o, Jean Mitaera, Selina Ledoux-Taua'aletoa, Silou Temoana - Cultural Humility Framework for the Aotearoa New Zealand
Children's Workforce
Session 4: Education, Identity & Culture
Lesieli Tongati'o - Ko e Fanā Fotu ki he Ako Leleí: Being Brave Navigators. Transforming Education, Valuing Identity, Language, Culture and Talanoa Ako
Lorena de la Torre Parra - Storying as Development
Jodie Hunter and Alexandra Bowmar - Implementing Culturally Sustaining Pedagogy for Pasifika Students in Schooling: Teacher Practices and Multiple Student Outcomes
Thursday 2 December 2021
Session 5: Language, Diaspora and Displacement
Eleanor Ridge – Supporting Young Speakers of Vatlongos Language, Vanuatu
Carol Stewart, Jane E. Rovins, and Nancy Brown – Protracted Displacement of the Population of Ambae Island, Vanuatu, the 2017-2018 Eruptions of Manaro Voui Volcano: Lessons for Future Forced Migration in the Pacific
Uzma Bibi – The Pacific Diaspora in New Zealand: A review of the Literature
Session 6: Health and Wellbeing
Apisalome Movono and Regina Scheyvens – Pacific Peoples and the Pandemic: Exploring Multiple Well-beings of People in Tourism-dependent Communities
Hala Salome Tuisano – Māopoopo: A Socio-cultural and Collective Understanding to Improve Wellbeing Amongst Pacific People in Aotearoa/New Zealand
Traice Mafile'o, Sunia Foliaki, Tanya Koro, Michelle Redman-MacLaren, Caryn West, Matthew Roskrudge – Transforming Tokelau Health Services Delivery: Reflections on a Review Methodology
Session 7: Education and Sociocultural Values
Roberta Hunter – Collaboration in Mathematics: Taking a Sociocultural Perspective with Pāsifika Students
Vinolia Salesi, Wai Kan Tsui, Xiaowen Fu, Andrew Gilbey – Strategies for the South Pacific Region to Address Future Pandemics: Meta-analysis Regression in Aviation and Tourism
Jodie Hunter – Weaving our knowledge Together: Documenting Pāsifika Students' Funds of Knowledge in Mathematics
Session 8: Health and Wellbeing
Atanas Pipite, Peter Lockhart, Patricia McLenachan, Daniel Huson and Ketan Christi – Will the Pacific Islands be the Source of Antibiotics That Combat the Next Pandemic?
Bindiya Rashni, Hilda Waqa-Sakiti, Tamara Osborne-Naikatini, Peter Lockhart, Patricia McLenachan, Milen Marino and Glenn Aguilara – A Fijian Freshwater Wetland Index: An Intervention for Watershed, Indigenous Society and Economy
Rupantri Raju – Enhancing Food Security During the COVID-19 Pandemic in Fiji Through Solar Dryers
Friday 3 December 2021
Session 9: Youth and Wellbeing
Jack Scanlan – Ululaau – The power of Transformation to Curb Samoan Youth Offending
Julliene Manoa – What Does Recovery Mean to Pasifika Social Workers Working at Community Mental Health Services Using a Fonofale Model Perspectives
Tuli Mapuilesua – Use of Elite Interviewing Incorporating Concepts of 'Tofa Saili' and 'Tofa Liuliu'
Session 10: Pacific Reset and Development
Rouben Azizian – Pacific Reset: Re-engagement in the Face of Competition
Glenn Banks – Old White Men Doing Research in the Pacific… Why and On What Terms?
Hoang Ming Dang, David Tripe, Mui Kuen Yuen – The Impacts of Covid-19 on New Zealand Bank Lending
Rukmani Gounder – Tongan Migrants' Characteristics and Remittance Behaviour: Some Results from New Zealand
Discover study support, advice and information for Pacific students – from the Pacific Learning Advisors team to the Pacific Librarian.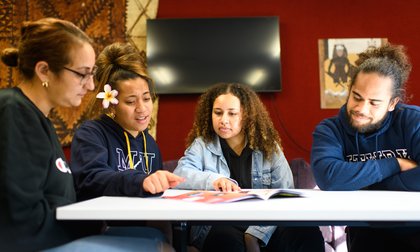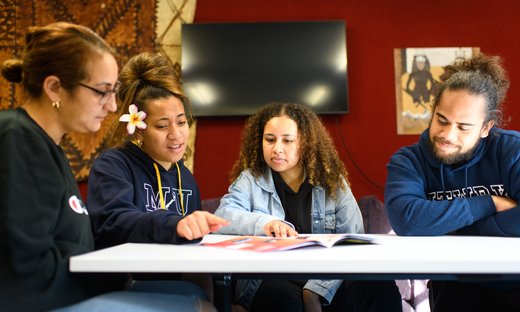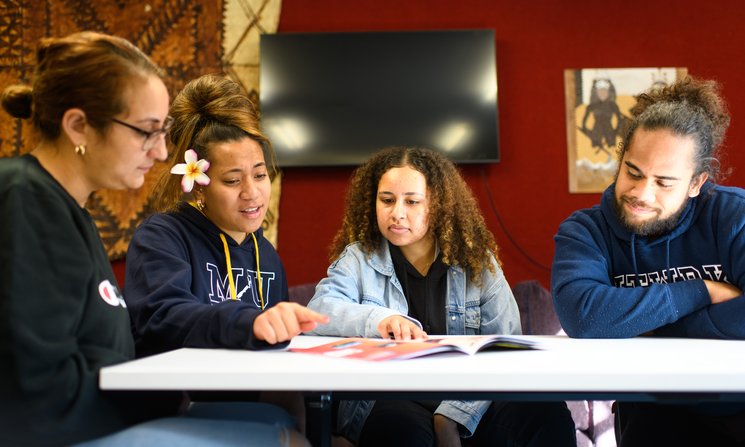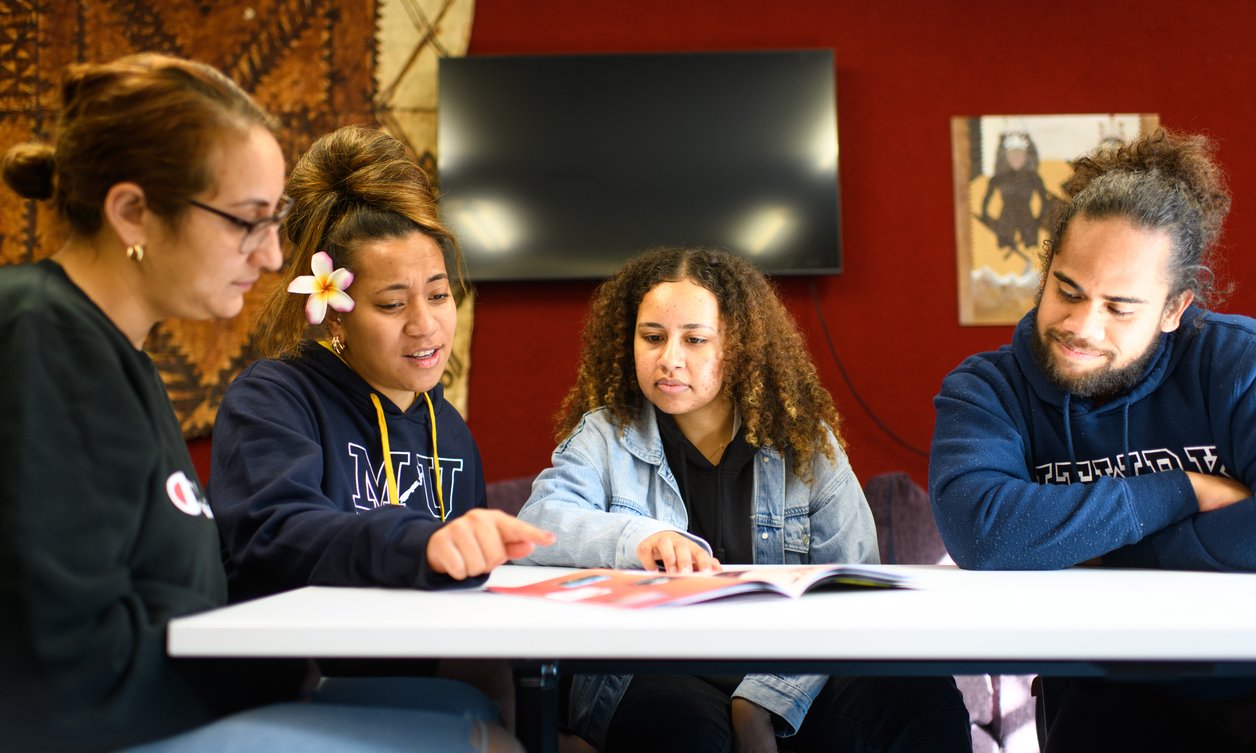 Meet the team supporting Pacific students to succeed in their academic aspirations.