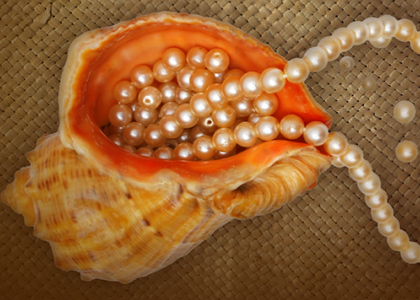 On this page
Pacific researchers at Massey have carried out and continue to deliver leading research in their respective discipline.
Our Pacific Student Success office run the Pacific postgraduate research Talanoa series involving all New Zealand universities and other universities outside New Zealand. They also organise annual writing retreats for postgraduate students and the biannual Pacific research conference.
Pacific @ Massey Research Conference
Theme
Wellbeing, Creativity and Resilience: Transforming Pacific Outcomes.
Dates
Wednesday 20 to Friday 22 October 2021.
Venue
Atrium Building
East Precinct
Massey University
Auckland campus
Albany
Auckland
Overview
This is the tenth Pacific conference and its aim is to foster and promote Pacific research by Massey University's students and staff and to develop Pacific researchers across the University. Marking the importance of research and addressing various challenges in the Pacific, this forum provides an opportunity for staff and postgraduate students to present research on various topics related to the Pacific region and the diaspora.
Intended outcomes
Establish professional networks amongst Pacific researchers, staff, and students across the three campuses.
Opportunity to share and receive constructive feedback from participants on research.
Growing, and promoting the profile of Pacific research and researchers.
Submission of papers for publication in an edited book to be launched at the next bi-annual conference.
Call for papers
The Pacific Research Conference welcomes abstracts to be submitted from any Massey University students and staff members undertaking research on a Pacific topic. Submissions should include:
an abstract of around 200 to 250 words on the research topic to be presented (Word document)
a completed conference registration form (see following section).
Please submit your abstract before 20 August 2021. Email your abstract to Eteta Trueman, E.Trueman@massey.ac.nz and Rukmani Gounder, R.Gounder@massey.ac.nz.
Registration
The registration fee is $150 for Massey University staff members. Postgraduate students presenting a paper are exempted from paying the registration fee. Instructions for payment are provided on the registration form.
Pacific @ Massey Research Conference registration form
Further information
Further information is available on Pasifika @ Massey Facebook and Pasifika Stream. For questions and further information you can also email us at Pacific@massey.ac.nz.
Pacific Research and Policy Centre
The Pacific Research and Policy Centre provides a way to increase Massey University's research on key Pacific issues and communities, within New Zealand and in the Pacific.
We bring together a wide range of disciplines and research areas, assist with ethical and cultural requirements for research in the Pacific. We also bring Pacific-related work of Massey researchers together.
To learn more about the Pacific Research and Policy Centre, find recent publications and theses, or contact details, go to the centre's webpages.
Pacific Research and Policy Centre
Pacific student study support
We provide a wide variety of support to our research students.
Study support for Pacific students
More information
To find out more information on Pacific research at Massey, please contact Pacific Student Success, Office of the Provost.