Our counsellors are experienced, registered mental health professionals. Counsellors receive regular professional supervision and are committed to on-going professional development and training to enhance our practice and be professionally competent, work with a variety of presenting issues across different student demographics, and make appropriate ethical decisions.
Our work is underscored by Te Tiriti principles and is respectful of all beliefs and orientations.
Auckland counsellors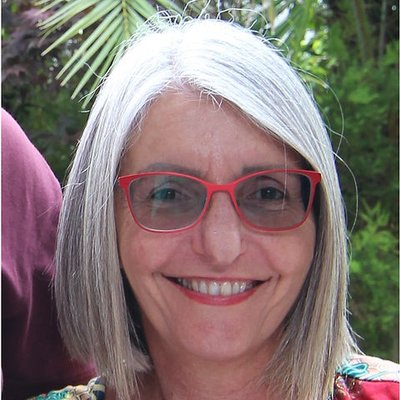 Theresa Martinovich
MCouns (1st Class Hons), PGC Superv, PGDHSci, Adv.CertAlc.& Drug, MNZAC, DAPAANZ
Senior Counsellor
Kia ora, I began counselling at Massey in 2012 and have an extensive background working as a counsellor scanning 25+ years. This experience has given me a vast experience working with issues regarding mental health, addiction, abuse, depression, anxiety, relationships, communication and anger management.
My passion is in helping people make positive life changes. I utilise a person centred solution focused approach to assist individuals to find answers within themselves. In 2012 I completed my Masters of Counselling thesis on stress management and offer a corresponding group programme named "Coping with Life" to Massey students on campus.
I am a certified Mindfulness teacher and facilitate the Mindfulness group programmes on campus. I am also the Albany campus alcohol and drug counsellor. I believe there is no problem too big or too small to bring to counselling.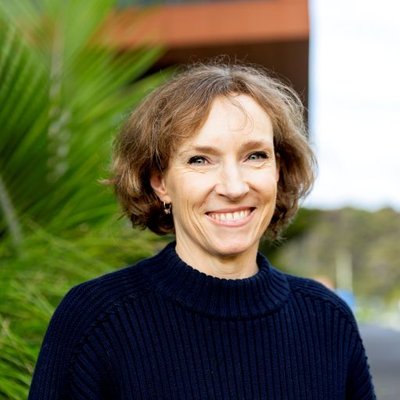 Rachel Bowie
BA(Social Anthro), PGDipBusAdminMarketing, PGDipEd, MCounsStuds
Counsellor
Kia ora, koutou. I was born in Auckland and have lived in Auckland most of my life. I obtained my qualifications including a Master of Counselling Studies through Massey University. I greatly enjoyed studying at Massey University, so I feel privileged to work here now. I particularly enjoy working with students, supporting them to make the most of their time at university and overcome the many challenges most students face. I have been working at Massey University since January 2020.
My main areas of therapeutic interest/specialisation are anxiety and depression, self-compassion and mindfulness techniques, navigating life changes and eating disorders.
In my downtime I enjoy a wide range of sports, music, painting, travel, reading and spending time with family and animals.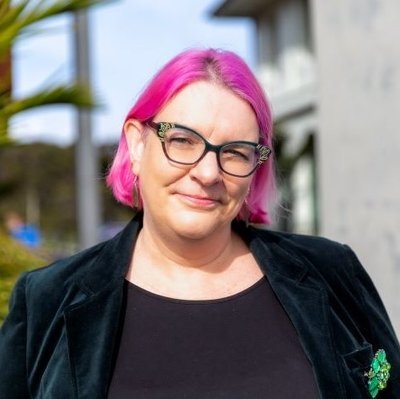 Maria Millar
BA (EngLit), PGDipCounsTh (Distinction), MCouns (Hons), Member of the NZAC – Provisional
Counsellor
Tēnā koutou katoa. I recently earned my Master of Counselling qualification from the University of Auckland, and I have been working as a counsellor at Massey University since July 2019. My counselling approach is anchored in person-centered pluralism, and I have also trained extensively in Acceptance and Commitment Therapy (ACT). I thrive on variety and feel privileged to be in contact with people from all walks of life, encompassing the range of gender identities, sexual orientations, beliefs and cultures that we have here at Massey University.
I work with a variety of issues that clients might be experiencing from stress to relationship issues, and everything in between. However, I have a particular interest in the areas of grief, loss, trauma and anxiety. I facilitate a free anxiety support group run over four weeks each semester, which students are welcome to ask me about and join. I'm happy to see people in person as well as virtually.
I'm a curious person with a busy brain and I love hearing people's stories. I'm a parent to two neurodiverse teenagers and I have two vision impaired cats at home. I have a wide range of interests from music, to fashion, to food, and traveling.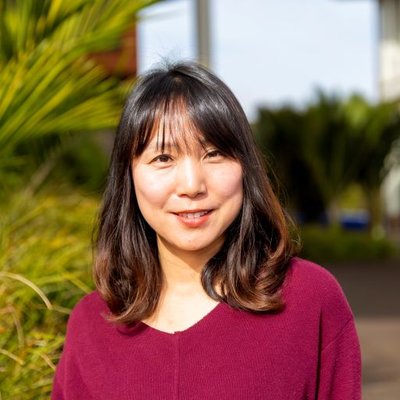 Joy Skara
Registered Counsellor with NZAC, BPsych, MClinPsych
I worked as a clinical psychologist in various organisations including counselling centres at universities, a hospital and Samsung Corporation in South Korea before moving to Auckland in 2013. Prior to joining the Massey Counselling team I was a student advisor at AUT which expanded my knowledge of using an integrated approach to ensure students have a successful and meaningful university experience. In our life journey as human beings we will experience happiness but also, inevitably, pain. At Massey University I am employed as a counsellor and walk alongside my clients during one leg of their journey.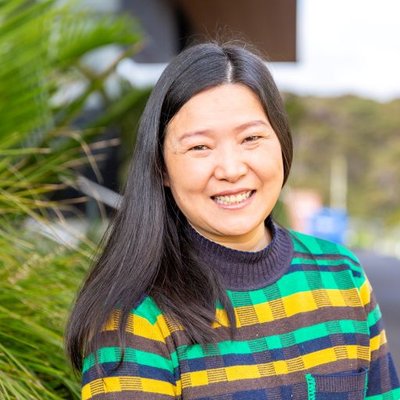 Lynn Yang
Registered Counsellor with NZAC, MEd (Couns) (1st Class Hons), PGDip (Couns), BA
Counsellor
Hi, I am originally from China and have been living in Auckland for 20 years. I started to work as a counsellor at Massey University in 2012. I gained the first honour Master's degree in Counselling and full membership of New Zealand Association of Counsellors in 2008.
I have extensive experience in providing individual, couples and family counselling, and facilitating groups. I have worked with clients from young children to older adults, both male and female, of varying sexual orientation, religious beliefs, social background and ethnicities. I believe that my ability to live with deep involvement in my own Chinese culture and in my adopted culture of New Zealand supports my ability to work with clients who have different areas of comfort and need. I have a particular interest in supporting neurodiverse students.
Manawatū counsellors
Nicky Rees (She/Her)
Registered Member – NZAC, PGDip Social Services Supervision (Distinction), BCounselling (Distinction)
Senior Counsellor
Tēnā koe. I am originally from the UK and have lived in Aotearoa since 1996. After working with children and young people for some years I trained as a counsellor in the mid 2000's and I am a full member of the New Zealand Association of Counsellors.
I have worked at Massey Student Counselling service since 2006, first as trainee, then as a counsellor and now as senior counsellor. I have a Bachelor of Counselling and a Post Graduate certificate in Social Services Supervision. In my counselling work I really enjoy the varied conversations I get to have with people from around the world, creating space to explore the challenges they may be facing, and working with them to find a way through. I draw from a variety of approaches, and value connection, creativity and collaboration.
Outside of work my husband, son and I have a tradition of curry and Marvel movies on a Saturday night and I love spending time in my garden growing veges and attracting in the bees with all year colour.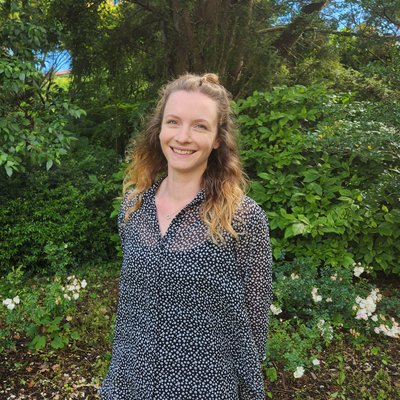 Jess Scott (She/Her)
Registered Social Worker (SWRB), Bachelor of Social Work
Counsellor
Kia ora I'm Jess, I whakapapa to Germany and the United Kingdom and was born in the mighty Manawatū. After completing my Bachelor of Social Work in 2015 through Massey University, I moved to Wellington where I worked as a group and individual therapist for a number of years. More recently, my husband and I found ourselves drawn back to Palmerston North to be closer to whānau and I have since joined the Massey Counselling team.
I enjoy working with people from all walks of life and feel privileged to build relationships and provide a safe and supportive space for clients to work through their experiences. I use a variety of counselling approaches and like to work collaboratively to ensure my client's needs are being met.
Outside of work I enjoy spending time with good friends, cooking and eating good food, cuddles with my dog and boardgames.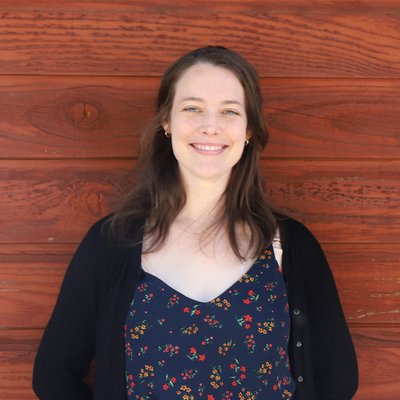 Laura Velvin (She/Her)
Provisional Member NZAC, MCounselling Studies
Counsellor
Tēnā koe, ko Laura ahau. I identify as Pākehā, tangata tiriti, and am a cisgender woman. Ko Papaioea tōku whenua tipu a Papaeoeia e noho ana au. I was born in Papaioea and after living in Te Whanganui-a-Tara and London, I have settled back here with my husband Garry and our baby daughter, Georgie.
I originally studied at Victoria University of Wellington but completed by Master of Counselling Studies here at Massey University. I joined the Massey Counselling team in 2020. My counselling style involves drawing from a range of therapies and working with each client to find what works best for them. Collaboration, whakamana, advocacy, flexibility, compassion and genuineness guide my approach.
Outside of work, I love hanging out with my daughter, playing netball, volunteering for Youthline and travelling.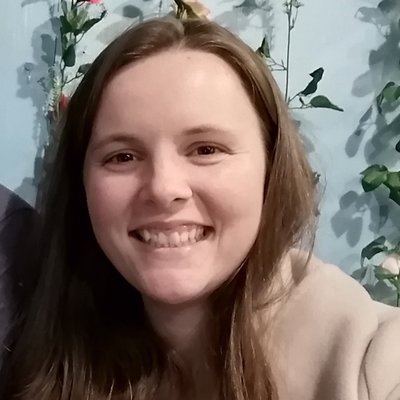 Sharon Stichbury (She/Her)
Registered Social Worker (SWRB), Bachelor of Social Work
Counsellor
It wasn't long before I was drawn to counselling because I love working with people, giving them a safe and validating space for their experiences to be heard and processed. I enjoy helping people develop insight into their experiences and supporting them to take an active role in their growth and recovery.
Having lived experienced of post-traumatic stress disorder and post-traumatic recovery and growth, I fundamentally believe in the capacity of every person to recover and thrive even through awful circumstances.
I have postgraduate training in mental health assessment and treatment so can provide a screening assessment where needed. My practice is informed by Cognitive Behavioural Therapy (CBT), Acceptance and Commitment Therapy (ACT), Dialectical Behavioural Therapy (DBT), Internal Family Systems Therapy (IFS), and trauma-informed therapy.
When the sun's out I love to be outdoors, in the water or road tripping. In colder weather you'll find me playing boardgames or enjoying a jazz show. I grew up in Auckland and have lived in Palmerston North for 2 yrs.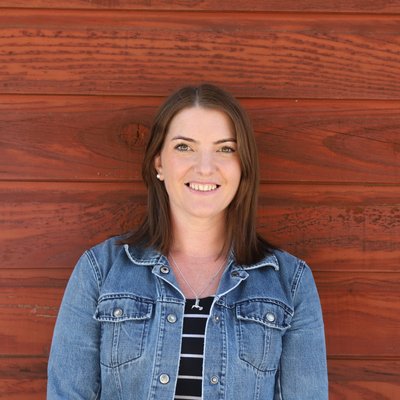 Sharon Waples (She/Her)
Registered Counsellor (NZAC), Bachelor of Counselling
Counsellor
Tēnā koe, ko Sharon ahau. I identify as Pākehā and am a cisgender woman. I was born in Auckland but predominantly grew up down in the far South.
I originally studied my Bachelor of Counselling in Tauranga and since then I have worked with children, young people and families for the last 10 years doing youth work and counselling in the Bay of Plenty, Southland and Central Otago.
I moved to Palmerston North in 2019 and joined the Massey Counselling team in 2022. I am trained and experienced in numerous counselling modalities and topics including anxiety, trauma, eating disorders, depression, anger management, self-harm or substance use. My passion is that individuals can discover strengths, heal, and find ways to feel freer and more fulfilled.
I also have a special interest in the outdoors and its healing capacity for ones Hauora so outside of work you will find me enjoying getting outdoors, tramping camping and rock climbing or spending time with family and friends.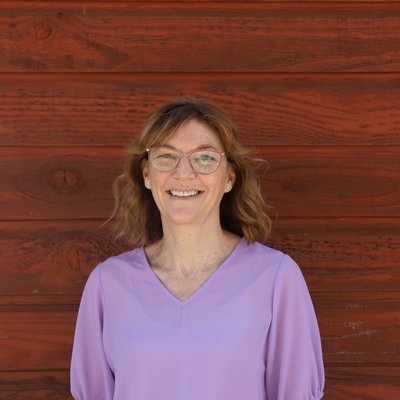 Bridget Fordyce (She/Her)
PDiploma in Education with Distinction (Guidance and Counselling), MCounselling Studies (ongoing)
Intern Counsellor
Kia ora, ko Bridget ahau. Kō Te Ōtepoti-a-tara tōku whenua tipu. Papaioea e noho ana au. I grew up in Dunedin and currently live in Palmerston North. I identify as a cisgender Pākehā woman. I have a background in teaching and am currently studying towards my Masters of Counselling through Massey University.
My career change to counselling was inspired by the life changing care and insight I received through my own personal counselling journey. I joined the Massey Counselling team as an intern at the beginning of 2022.
My counselling approach embraces collaboration with my clients to achieve the outcomes they are seeking. I draw from an array of therapies suited to each individual client with Acceptance and Commitment Therapy as my foundation.
When I'm not studying or counselling I love to take my dog for long walks, spend time with my sons, daughters in law, and baby grandson, and have fun adventures which involve lots of laughing.
Wellington counsellors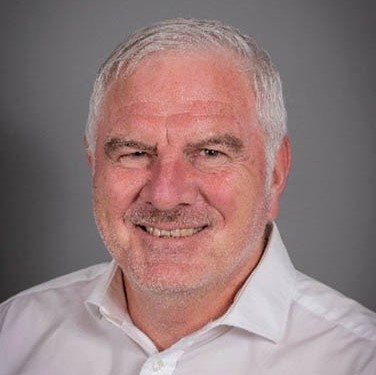 Mark Pope (He/Him)
Registered Member – NZAC, Registered Psychotherapist MCounselling, CTransactional Analysis (Psychotherapy)
Senior Counsellor
Kia Ora I'm Mark. I was born in Ashburton and grew up and studied in Canterbury and Massey University Manawatū. I have been a resident of Petone since I came to Wellington for work.
I come from an Irish Catholic farming background, and I share a deep interest in horse racing with my wider family. I love to return to my few acres and old cottage in Mid Canterbury when I can.
For 30 years I have worked in secondary schools in Wellington and the last ten of those were as a Guidance Counsellor. For the last five years or so I have worked as a counsellor/psychotherapist at Massey Wellington. I love this work, it's always a joy to work with younger people. I also have a small private practice and I work one day a week for an EAP provider. More recently I completed many years of training to be a psychotherapist.
Primarily, counselling is about relationship and an exploration of the many challenges we face in life. I like to think I bring hope as well as humour to my counselling work. I use several therapy models and enjoy working with diverse peoples.
Outside of counselling I love the arts and craft scene, good coffee with good friends and breeding and racing horses.
David Stockdale (He/Him)
Provisional Member – NZAC, Bachelor of Counselling
Counsellor
Kia Ora, my name is David and I was born and raised in Wellington. I grew up around Island Bay and have affinity for its beach and shoreline and I still visit it to this day. I plan on travelling in the future, but for now I have made myself very comfortable in this windy little capital.
I'm a relatively young counsellor with roughly 6 years' experience in the field. I started out working in schools and community agencies, primarily with children and their families. Later I shifted to phone and crisis counselling, eventually running my own practice for a time. Massey has been my home more recently and I'm really loving the atmosphere and energy this place has to offer.
For me counselling is about the shared sense of curiosity and compassion. We often find deep and difficult challenges in our life and sometimes it's hard to see a way out. Counselling offers us a space to be heard and explore our own perspectives and decide on our own answers.
Happiness for me is friends at the beach or a rainy day at home with nowhere to go.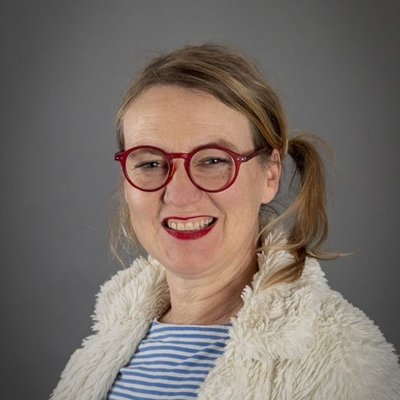 Sarah Byrne (She/Her)
Provisional Member – NZAC, BCounselling and Addiction Practice, MArt History
Counsellor
Kia ora I'm Sarah. I came to Massey Student Counselling after a career as an English Language teacher supporting young adults from many cultures and backgrounds to achieve their goals in tertiary study. I bring to my counselling practice many years of studying at different universities and polytechnics, including having survived a couple of years as a zoom student so I have a good feel for the highs and lows of student life.
I believe counselling is all about relationships in a space where you feel heard and understood. I like to create a warm and authentic space for you where you can explore the challenges and pain in your life and feel supported to build on your strengths to deal with the 'stuff' life throws at us.
In my spare time I spend far too much on books, film and coffee and love to swim and cycle in all weathers on Wellington's wild South Coast.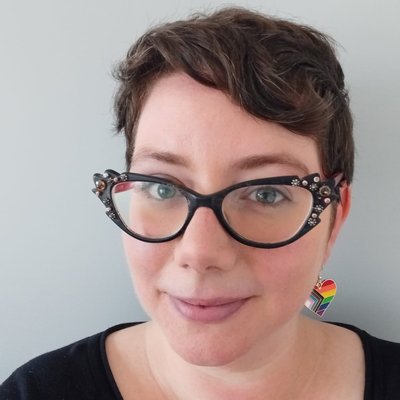 Kyra Challen (She/Her)
Provisional member – NZAC; registered member Dapaanz, PgDip in Counselling & PgDip in Cognitive Behavioural Therapy (CBT)
Counsellor
Kia ora, ko Kyra tōku ingoa. I tipu ake ahau ki Ingarani. I tae mai ahau ki Aotearoa i te tau 2021. E noho ana ahau ki Te-Whanganui-a-Tara.
Kia ora, I'm Kyra. I grew up in England and moved to Aotearoa in 2021. Now, I live in Wellington. I have family in Napier and Wellington and have loved being closer to them since my move.
I have many years' experience as a counsellor working across a variety of spaces including universities, prisons and an addictions service. Before moving to Aotearoa I worked on the frontline of the National Health Service in the UK, working with a wide variety of people of all ages and from many different backgrounds.
For me, counselling is a space to speak without judgement and to explore whatever is concerning you. Coming to counselling can be daunting. I am here to accompany you: not as a tour guide telling you what to do and where to go, but as a fellow traveller through your emotional landscape walking beside you on your journey, listening to whatever you bring and helping you achieve what you want to achieve. "Iti rearea, teitei kahikatea ka taea" – although the rearea is small, it can ascend the lofty heights of the kahikatea tree.
When I am not working, I love gaming, reading and learning Te Reo Māori. I also love getting out and exploring the beautiful landscape through cycling and walking.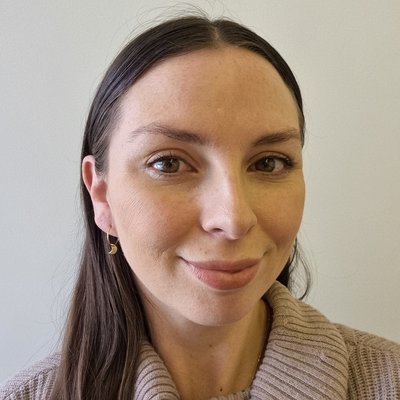 Lauren Murphy (She/Her)
BSc (hons), MEdPSych, PGDipEPP
Registered Educational Psychologist
Kia ora, I'm Lauren. I was born in South Africa and moved to New Zealand when I was 5 years old. I have studied at Otago University, Victoria University and now work at Massey University as a counsellor. I am a registered Educational Psychologist and have spent the last 4 years working in the disability sector. This has given me experience in working with neurodiverse people, particularly those with Autism and ADHD.
I like to work collaboratively to ensure your needs and wants are being met. I like to use a person's strengths to help them find the answers they are looking for.
When I am not working I enjoy spending time with my family outdoors, including my beautiful retired greyhound.
Make or change a confidential appointment with a professional counsellor. Fill out a form online or call us to book a counselling session.
Find out about the free counselling support you can get if you need help to work through and understand your problems.