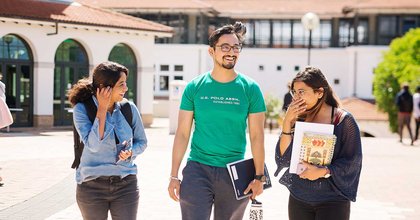 Your student voice
Your student associations aim to make sure that you enjoy the best university experience possible. They provide leadership and represent all students, are student advocates to the university and wider community, and also help run events like orientation week. 
They are run by Massey students, and are led by student executive groups who are elected every year. They are here to give you a helping hand and ensure your student voice is heard.
Student association services
Four of Massey's nine student associations are contracted to deliver selected services to you through a Service Level Agreement. They are fully accountable to students through the university for the Student Services Levy funds they spend, delivering on contract for service objectives and milestones through regular reports.
Services delivered include:
Advocacy – student advocates are available to help you with class disputes, course-related problems, landlord difficulties and general advice. They also co-ordinate the class representative system working to address course delivery issues on behalf of your class.
Financial advice and hardship fund – financial support is available to assist you with emergencies that affect your wellbeing. The associations co-ordinate applications for welfare and hardship grants.
Clubs and societies – supporting academic, social, cultural and sports clubs and societies by providing administrative support and facilitating club activity grant funding. The list of student-run clubs to join is growing, and you can start a new one to meet your interests.
Student to student communication – producing online and hard copy media, including your student magazine Massive and printed promotion posters. Online communication portals such as student association websites, facebook and Instagram. Student TV and radio including Radio Control 99.4FM and media production.
Engage with your student community
Explore what your relevant student association will do for you, and how you can get involved to have your say. Become a class representative, develop skills, build important networks, volunteer to bring people together, or become a buddy.
Have fun and make a difference to your student experience by engaging with your student associations, clubs and common interest groups while on your academic journey at Massey.
View the student association websites so that you can find information offered at the different campuses or available to online students. They are funded through your Student Services Levy – get involved and share your student voice.
Auckland student associations
ASA – Albany Students Association
Website: https://www.asa.ac.nz/
Facebook: https://www.facebook.com/albanystudents/
TWONAM – Te Waka o ngā Akonga Māori – Māori student association
Facebook: https://www.facebook.com/te.waka.albany/
MAPSA – Massey Albany Pasifika Students Association
Facebook: https://www.facebook.com/Pasifikaalbany/
Manawatū student associations
MUSA – Massey University Students Association
Website: https://musa.org.nz/
Facebook: https://www.facebook.com/musaevents
Manawatahi – Māori student association
Facebook: https://www.facebook.com/manawatahi/
MUPSA – Massey University Pasifika Students Association
Facebook: https://www.facebook.com/MasseyUniPasifika/
Wellington student associations
MAWSA – Massey at Wellington Students Association
Website: https://mawsa.org.nz/
Facebook: https://www.facebook.com/mawsa
Kokiri Ngātahi – Māori student association
Facebook: https://www.facebook.com/KokiriNgatahi/
Distance student association
M@D – Massey at Distance
Website: https://www.mad.ac.nz/
Facebook: https://www.facebook.com/MasseyDistance/
Associated groups
There are lots of groups available for you to experience:
Find a club or society to join
Participate in sports and fitness through your campus Recreation Centres