Where you can study
Wellington campus
International students
International students are not New Zealand citizens or residents.
Open to international students on campus in New Zealand
Note: Selected entry qualification.
Specialise in Design for your Master of Fine Arts at Massey
Note: This qualification may have an on-campus or in-person requirement and therefore requires that students submit a current My Vaccine Pass on enrolment.
The Master of Fine Arts (MFA) has a strong collective philosophy. By bringing together students from design and fine arts, the MFA fosters intense conversations and exploration.
For designers and artists
Choose whether you want to graduate with an MFA in design, in fine arts or without endorsement if you believe your work cannot be framed in terms of either discipline.
We have had students join the qualification whose undergraduate training is in fashion design, photography, textile design, industrial design, graphic design, fine arts and even music.
Internationally-recognised and unique in New Zealand
We have the largest number of internationally ranked researchers in visual art and design of any New Zealand university. All academic staff teaching into postgraduate qualifications have significant research profiles.
The Massey MFA has been awarded 'substantial equivalency' status by the US National Association of Schools of Art and Design, putting it on a par with similar degrees from many leading US universities.
Rare in Australasia, the Massey MFA takes place over two years, offering you time to explore creatively, interrogate the fundamentals of your practice, and push your work in new directions. By the second year you will have a critically informed sense of who you are as a creative practitioner and carry that into your final thesis project.
Some of the things we value: lively debate, criticality, technical virtuosity; social engagement, challenge, metamorphosis and great kai.
Get the full picture 
A Master of Fine Arts in Design is a good fit if you:
crave depth, stretch, disruption and transformation in your creative work
thrive in a transdisciplinary environment
value both the conceptual and the material in your creative practice.
Related study options
Discover how to produce work that makes people think and feel, act and react. Whatever your mode of art-making is, we'll help you find and develop your own creative voice.
Massey's Certificate in Visual Arts is a flexible programme that will introduce you to the basics of art and design - creative thinking, visual communication, specialist skills, and critical awareness.
You'll study with art and design degree students in a range of studio and lecture-based courses covering everything from critical and contextual studies, to social media, painting, and digital fabrication.
If you love being creative and want to study a selection of theatre, performance, creative writing, and digital media production, and you also want great career prospects, the Bachelor of Communication (Expressive Arts) is for you.
Fine Arts – Master of Fine Arts
Specialisation
Embed yourself in a rich dialogue about your creative practice in Massey's transdisciplinary Master of Fine Arts (Fine Arts) qualification, for artists and designers.
Massey's Graduate Diploma in Fine Arts is for skilled graduates who want to gain new knowledge and skills in fine arts.
Combine research and practice to give you the skills you need to make your mark in the highly competitive creative industries.
Extend your creative practice and begin your fine arts journey. Massey's Postgraduate Diploma in Fine Arts gives you the opportunity for advanced study in contemporary art.
Visual communication is one of the most universal forms of design. It is at the heart of how our world works; guiding, informing, persuading, and inspiring us every day.
Go beyond your bachelor's degree and advance your visual communication design thinking with a Postgraduate Diploma in Design.
Develop your visual communication design skills and learn to think like a designer.
Embed yourself in a rich dialogue about your creative practice in Massey's transdisciplinary MFA qualification for artists and designers.
Useful planning information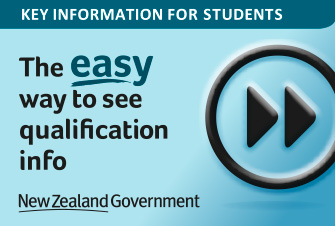 Key information for students
Compare qualifications and academic information across different New Zealand institutions. Learn more on careers.govt.nz