Where you can study
Distance and online
International students
International students are not New Zealand citizens or residents.
Not open to international students
Specialise in Bioscience for your Postgraduate Diploma in Health Science at Massey
The Postgraduate Diploma in Health Science (Bioscience) is for graduates who have successfully completed a bachelor's degree with a bioscience focus and wish to take advanced studies in this area.
The Postgraduate Diploma in Health Science (Bioscience) will give you the skills to:
participate and collaborate as a valued peer with colleagues in health-related research
apply knowledge of health science in its broadest perspective and at a specialty level in the area of bioscience
value and uphold the right to hold diverse approaches to health and health research within a multi-cultural society
contribute in a considered and scholarly way to public debate on health-related research and practice
acknowledge the contribution of your own attitudes to bioscience knowledge in health-related research.
Further study
You may decide after doing this PGDipHealthScience that you want to advance your research skills. If so you could do a Master of Health Science leading to a PhD in the future.
A Postgraduate Diploma in Health Science in Bioscience is a good fit if you:
want to be a researcher
care about the health outcomes of populations
have completed a bachelor's degree with a bioscience focus.
Planning information
If you study full-time, you'll take 120 credits per year or 60 credits per semester.
Official regulations
To understand what you need to study and must complete to graduate read the official rules and regulations for this qualification.
You should read these together with all other relevant Statutes and Regulations of the University including the General Regulations for Postgraduate Degrees, Postgraduate Diplomas, and Postgraduate Certificates.
Returning students
For returning students, there may be changes to the majors and minors available and the courses you need to take. Go to the section called 'Transitional Provisions' in the Regulations to find out more.
In some cases the qualification or specialisation you enrolled in may no longer be taking new enrolments, so may not appear on these web pages. To find information on the regulations for these qualifications go to the Massey University Calendar.
Please contact us through the Get advice button on this page if you have any questions.
Courses you can enrol in
Course planning key
Prerequisites

Courses that need to be completed before moving onto a course at the next level. For example, a lot of 200-level courses have 100-level prerequisite courses.

Corequisites

Courses that must be completed at the same time as another course are known as corequisite courses.

Restrictions

Some courses are restricted against each other because their content is similar. This means you can only choose one of the offered courses to study and credit to your qualification.
Compulsory course
Course code:

214781

Advanced Topics in Health Science

credits

30

Critical reviews, standards, advanced study and/or research in a selected area of health science.

View full course details
Compulsory course selection
Choose 30 credits from
Course code:

168711

Health Research Design and Method

credits

30

Philosophical, ethical and methodological issues in relation to health research are examined. Selected quantitative and qualitative methods are explored in depth, in preparation for developing a research proposal for a thesis, or research project.

View full course details
Course code:

179702

Advanced Research Methods

credits

30

An examination of research methods, traditions and techniques used in social and health research. The course is designed to assist the planning of Master and Doctoral theses.

View full course details
Entry requirements
Admission to Massey
All students must meet university entrance requirements to be admitted to the University.
Specific requirements
To enter the Postgraduate Diploma in Health Science (Bioscience) you will have been awarded or qualified for a Bachelor of Health Science degree or an equivalent qualification.
You will need to provide verified copies of all academic transcripts for studies taken at all universities other than Massey University.
English language requirements
To study this qualification you must meet Massey University's English language standards.
English language skills
If you need help with your English language skills before you start university, see our English for Academic Purposes (EAP) courses.
Fees and scholarships
Fees, student loans and free fees scheme
Your tuition fees may be different depending on the courses you choose. Your exact fees will show once you have chosen your courses.
There will also be some compulsory non-tuition fees and for some courses, there may also be charges for things such as study resources, software, trips and contact workshops.
Already know which courses you're going to choose?
You can view fees for the courses that make up your qualification on the course details pages.
Student loans (StudyLink) and Fees Free scheme
You may be eligible for a student loan to help towards paying your fees.
The New Zealand Government offers fees-free tertiary study for eligible domestic students. Find out more about the scheme and your eligibility on the Fees Free website. To use the site's eligibility checking tool, you will need your National Student Number.
Current and returning Massey students can find their National Student Number in the student portal.
Careers and job opportunities
Graduates of this qualification can join research groups and work as a research associate.
What our students say
"Returning to study was a hard decision – I'm working and have three children. Distance study provided a way to manage it all. My journey with Massey taught me a lot about myself, my strengths and my capababilities."

Accreditations and rankings
QS Ranking - Biological Sciences
Massey University is ranked by QS (Quacquarelli Symonds) as one of the top 450 universities in the world for biological sciences.
Related study options
Bioscience – Master of Health Science
Specialisation
Explore areas of interest that connect your bioscience discipline to health. You'll investigate how health outcomes for individuals or populations can be improved.
Learn a broad general knowledge of the purpose, practice, and philosophy of rehabilitation with Massey's Diploma in Arts (Disability and Rehabilitation Studies).
With a Massey Graduate Diploma in Occupational Health and Safety, you can improve the working lives of New Zealanders, while boosting your career.
Health – Master of Analytics
Specialisation
Join this unique qualification to become a leading, sought-after analyst and disseminator of critical health-related data.
With a Massey Bachelor of Health Science (Health Services Navigation), you'll get an in-depth knowledge of health and disability services and systems, policy, practice and contexts.
The Master of Health Sciences (Medical Laboratory Research) is for medical laboratory scientists looking to expand their knowledge and research capabilities.
This is a professional qualification for medical laboratory technicians interested in career and scientific advancement within the Diagnostic Laboratory, the New Zealand Blood Service (NZBS), or other health-related areas.
Elevate the health and wellbeing of iwi, hapū, whānau, and Māori communities with Massey's Master of Health Science (Māori Health).
Māori Health – Postgraduate Diploma in Health Science
Specialisation
This qualification enables you to specialise in Māori knowledge within advanced health studies. Explore the progress made and the potential to further develop the health and wellbeing of Māori communities.
Nursing – Master of Health Science
Specialisation
Advance your knowledge and skills in the health sector with Massey's Master of Health Science (Nursing).
Massey's Bachelor of Health Science (Occupational Health and Safety) will give you essential skills for a career in the health industry.
Occupational health and safety has become an integral part of business. Help improve the health and wellbeing of workers in New Zealand through Massey's Master of Health Science (Occupational Health and Safety).
Occupational health and safety (OHS) has become an integral part of business. Help improve the health and wellbeing of workers by preventing work-related injuries.
Useful planning information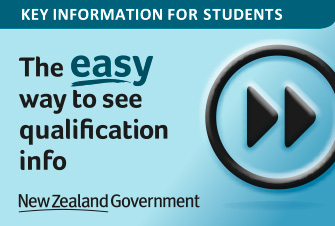 Key information for students
Compare qualifications and academic information across different New Zealand institutions. Learn more on careers.govt.nz