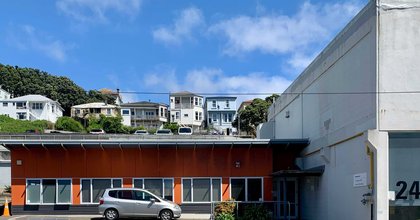 Get in touch to talk with one of our psychologists in Wellington
Nau mai, haere mai. Welcome.
The Wellington Psychology Clinic at Massey University is a mental health service and training centre operated by Massey University's School of Psychology.
We seek to be a safe, supportive and compassionate space to discuss any difficulties you might currently be experiencing. Our team of registered clinical psychologists can help with a wide range of psychological difficulties. We are experienced in a range of areas to help support you.
As part of the Massey University School of Psychology we are a clinical training centre. We provide clinical practicum experience and internships to students completing postgraduate studies in Clinical Psychology.
Opening hours
The clinic is open for appointments 9am to 4pm, Monday to Friday.
Who we see
We work with people of all ages from children to older adults. We offer psychology services for:
individuals
couples
families and whānau.
Note: We are not an emergency service.
If you require urgent support within the Wellington region, please call Te Haika on 0800 745 477.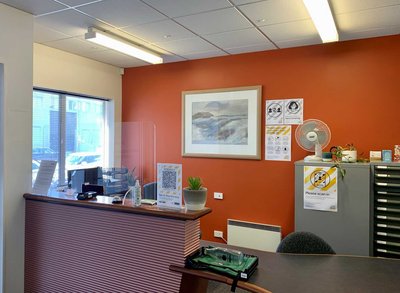 Who we work with
As well as the public, we also offer ACC services to clients under the Psychological Services, Integrated Services for Sensitive Claims, and Neuropsychological Assessment Services contracts.
Other organisations we work with include:
Fire and Emergency New Zealand
New Zealand Defence Force
Instep.
Referrals and bookings
We take referrals from health practitioners such as your GP, and other health care professionals, and self-referrals.
Make a referral or booking
Email: psych.clinic.wgtn@massey.ac.nz
Phone number: +64 4 979 3388
We will contact you within one to two days of getting your referral to confirm if we are the right service for your needs and discuss clinician availability.
Our team
Our team includes:
senior clinical psychologists
intern psychologists
research psychologists
teaching psychologists
psychology trainees/postgraduate students – completing their training in clinical psychology under the supervision of experienced clinicians.
Services we offer
As a university training clinic, our assessment and treatment procedures reflect a high standard in clinical practice and professional care. We are committed to the principles of the Treaty of Waitangi and Māori models of wellbeing in our policies and practices, and aim to provide culturally proficient services to all our clients.
The clinic offers evidence-based psychotherapies such as Cognitive Behavioural Therapy (CBT), Acceptance and Commitment Therapy (ACT) and Eye Movement Desensitisation and Reprocessing (EMDR). Some clinicians are also experienced in neuropsychological assessment and intervention.
Please let us know if you have a preference for a clinician of a particular gender, cultural background or expertise, and we will do our best to assist in providing an appropriate clinician to meet your needs.
Therapy
Our experienced, registered senior clinical psychologists and registered intern psychologists provide high-quality therapy to the public.
We can help with a wide range of difficulties including:
adjustment to general life challenges
anxiety, panic, worry, phobias and social anxiety
behavioural problems
changing unwanted or unhelpful habits
depression
disordered eating
low self esteem
obsessive compulsive disorder
relationship problems
stress management
struggles with parenting
trauma and post-traumatic stress disorder
work-related problems.
Clinicians are allocated based on best fit. Or you may ask to see a specific psychologist.
Assessments
Our clinic offers a range of assessments. This includes:
Neuropsychological
Cognitive
Psychological
ADHD and ASD
Services are provided by experienced, registered senior clinical psychologists and registered intern psychologists.
Costs
Fees are in New Zealand dollars and include GST.
Registered clinical psychologist: $180 an hour
Supervised intern psychologist: $115 an hour
Assessments are charged by the hour. Hours taken will vary between different types of assessments. For more information, please contact us.
What to expect
It can be nerve-wracking to see a clinical psychologist for the first time. From your first contact we will try and assist you the best we can.
Let us know if you have a preference for a clinician of a particular gender, cultural background or expertise. We will do our best to find an appropriate clinician to meet your needs.
Your first session
The first appointment is a chance for you to meet with us and learn about what we do, share with us what has been happening for you and let us know what you would like to focus on in therapy (your goals).
We will then plan future therapy sessions around these goals.
If we are not the best service for your needs we will let you know. We might suggest others who can help or can provide support free of charge.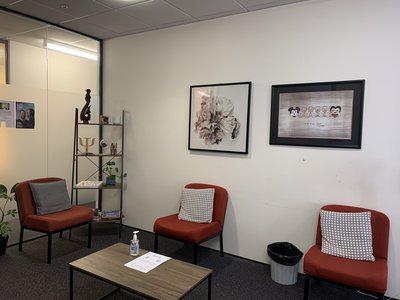 Duration of sessions
A standard therapy session is 60 minutes long.
Therapy sessions range from one or two sessions to longer-term therapy depending on what you want to focus on.
Most people who come to therapy want to focus on one or two issues such as anxiety, low mood, worry or stress. They often have from six to 12 sessions of therapy.
Training
Placement students and session observations
As we are an accredited training facility, we may request that a session be observed by one of our placement students (5th year of study) completing postgraduate study in clinical psychology. You do not have to accept this request – it is voluntary. Our service will be the same whatever your choice.
Intern psychologists
Interns are in the final year of their clinical psychology doctorate, just one step away from becoming a fully qualified and registered clinical psychologist. They are registered under the New Zealand Psychologists Board as an intern psychologist and complete a one-year internship at the clinic. During this year they see their own clients while being closely supervised out-of-session by a senior.
Research
Wellington Psychology Clinic at Massey University is a centre of excellence and innovation. We do research across a range of socially relevant topics to develop and evaluate forms of applied psychology.
High-quality clinical research leads to better-trained therapists, who are research-led in their practice and contribute significantly to the development of their profession.
Other services that may help
For further support visit the Mental Health Foundation support page.
If you need urgent help:
call Te Haika on 0800 745 477
call or text 1737 for support
if it's an emergency dial 111.
Location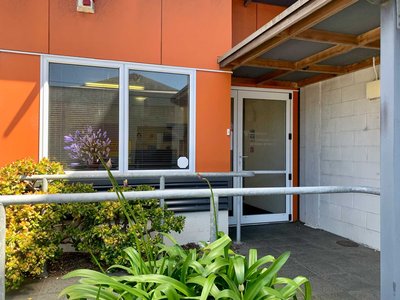 24 King Street, Mount Cook, Wellington 6021, New Zealand
Contact and hours
Please email or call us to book an appointment or make a referral.
Wellington Psychology Clinic – Massey University
Phone

Location

Physical address
Wellington Psychology Clinic – Massey University
24 King Street
Mount Cook
Wellington

Postal address
Wellington Psychology Clinic – Massey University
PO Box 756
Wellington 6140