Overview
At the heart of the creative capital since 1886, Wellington School of Design – Ngā Pae Mahutonga combines digital technology and hands-on craft in world-leading ways.
We were named top design university in the Asia-Pacific by Red Dot in 2019. Our alumni lead tech and design agencies around the globe.
Te Tiriti o Waitangi at Massey
We are deeply committed to being a Tiriti-led university, demonstrating authentic leadership in contemporary Aotearoa New Zealand as we uphold te Tiriti o Waitangi, the founding document of our nation, and its principles through our practice. We embrace this not just as an obligation but as a real opportunity for the nation and its people.
Te Tiriti o Waitangi ki Te Kunenga ki Pūrehuroa – The Treaty of Waitangi at Massey
Study with us
Study design with us, taking classes supported by technical workshops to hone your skills. The Wellington School of Design offer majors such as:
photography
concept design (creating characters, objects and worlds for film, television, and games)
visual communication design (including typography, brand, illustration, information design and interaction design).
Explore by area of interest
Explore a selection of qualifications relating to your interests.
Research
Our researchers thrive on finding solutions to complex problems. We seek out local and global collaborations at the experimental edge of disciplines, where great design happens.
View selected projects below.
Researchers design 'operational hijab' for NZ Police
Deb Cumming and Nina Weaver
Wellington Design School researchers received international press coverage after working with New Zealand police to design a comfortable, functional hijab as part of the organisation's uniform for female officers.
The 16-month collaboration included design, sample-making, rigorous testing and development of a final prototype made from a light, moisture-wicking sports fabric. It aimed to encourage more Muslim women to consider policing as a career and make the police service more inclusive.
Why can't machines understand what we say?
Ant Nevin
An immersive installation at the Science Gallery Dublin co-created by senior lecturer Ant Nevin has explored the interface between artificial intelligence and the nuances of the human voice. The experience, 'The Uncanny Valley of Breath', formed part of the Bias exhibition, an exploration of the ethics of artificial intelligence (AI).
Developed with AI researchers from University College Dublin, Trinity College Dublin, and Dublin's ADAPT research centre.
Cool health project wins innovation prize
Professor Rodney Adank and team
A project to improve cold storage systems for life-saving vaccines and medicines has won the prestigious Massey Innovation Prize. It is the first collaboration between the School of Design, the School of Health Sciences and the Capital and Coast District Health Board.
The project aims to improve the 'Cold Chain' process, which keeps a drug at optimal temperature (between 2 and 8 degrees Celsius) from the point of manufacture to when it's administered to a patient.
Find out more about the Massey Innovation Prize on the Massey Ventures website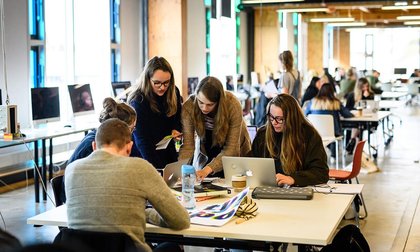 Facilities
Our first-class teaching spaces and studios include:
fashion and textile workrooms
extensive 3D workshop
print studio
Toystore gear library
photography and film studio
Fab Lab Wgtn.
Who we are
Our staff are imaginative makers and problem-solvers. Meet amazing educators in the Wellington School of Design – Ngā Pae Māhutonga.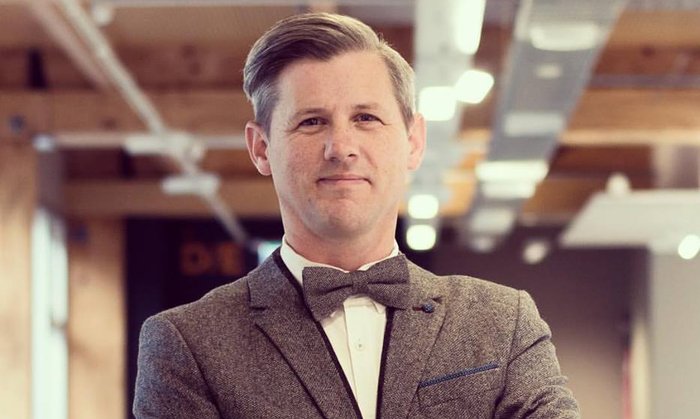 Professor Brian Lucid
Head of Ngā Pae Māhutonga Wellington School of Design
Accreditation and rankings
Contact the Wellington School of Design
Wellington School of Design – Wellington campus
Email

Phone
Looking for a staff member? Visit our staff directory or use Expertise search.