About the study
Massey University's EpiCentre studies infectious diseases in livestock. We're conducting a study during the 2022/2023 dairy season to identify risk factors for salmonella outbreaks on dairy farms.
The study will help farmers manage the risk of salmonellosis on their farms, thus protecting animal welfare and preventing the significant production impacts and costs associated with salmonella outbreaks.
A better understanding of salmonella in dairy cattle will lead to better prevention and control of the outbreak and a better outcome for public health in New Zealand by protecting farm workers, their families and the general public from food-borne salmonellosis.
Are you a dairy farmer in New Zealand?
You can help us. Whether or not you recently experienced salmonellosis on your farm, take part in the study by completing our short online survey. We will follow up the survey with a phone interview.
We greatly value your contribution to the success of this research.
Are you a veterinarian?
If you have suspected or diagnosed salmonellosis on a New Zealand dairy farm this season, we want to hear about it. Please take our short online survey.
Study resources
Printable resources and newsletters for farmers and veterinarians.
Project team
The project lead for this study is Dr Nelly Marquetoux.
Dr Nelly Marquetoux
PhD
Research Officer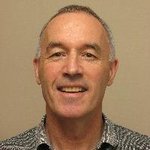 Dr Chris Compton
PhD, MVS, BVSc., AFHEA
Senior Lecturer in Veterinary Epidemiology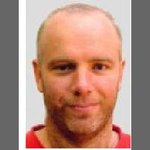 Simon Verschaffelt
Technician
Salmonella in New Zealand
Salmonella causes outbreaks of scouring and mortality in livestock, particularly dairy cattle. The effects of salmonella on-farm can be devastating, posing serious risk to health, productivity and welfare of affected animals. Salmonella is also a leading cause of food poisoning in humans in New Zealand.
The prevalence of salmonella outbreaks on New Zealand dairy farms has increased in the past five years, and new serotypes emerged and spread around the country. The same trend is observed in food-borne salmonellosis in humans.
Ongoing national surveillance of veterinary laboratory diagnostics in the past five years shows the emergence and rapid spread of salmonella serotypes bovismorbificans, Give and Brandenburg in the cattle population of New Zealand (Figure 1).
Foodborne disease surveillance conducted by ESR shows a mirroring trend in the number of diagnosed human cases of salmonella bovismorbificans (Figure 2).
Salmonella study
Email

Location

Postal address
EpiCentre PN623
Massey University
Private Bag 11-222
Palmerston North 4442
New Zealand