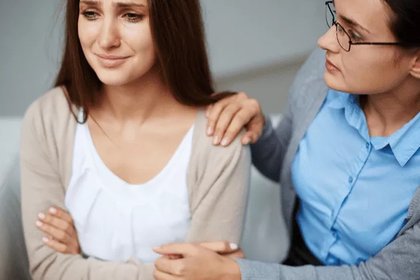 Last updated: Friday 25 November 2022
Mental health nursing is delivered within the challenging environment created by the consequences of the social determinants of health, including homelessness, poverty, substance abuse, discrimination, and family and sexual violence. All these things impact mental health nursing delivery, so it is imperative that nurses are equipped to deal with them.
The Government inquiry into mental health and addiction in 2018, He Ara Oranga, identified significant societal challenges, including older school children and university students disconnecting from the education system, often citing distress associated with mental health challenges such as anxiety and depression. Alongside this there are media reports of suicides related to poor service delivery and people continuing to be unable to access mental health services when needed. The annual cost of serious mental illness, including addiction, in New Zealand is an estimated $12 billion. In the wake of COVID-19, research has shown increased loneliness, anxiety, depression, insomnia, harmful alcohol and drug use, and increased violence, including domestic violence and self-harm or suicidal behaviour. Approximately 650 people die by suicide in New Zealand each year.
Following this inquiry there were a series of recommendations on how to improve mental health and addiction care in New Zealand. These included broadening the range of services, having greater responsiveness in primary care, and collaboration between Government sectors.
Despite Government spending targeting mental health and social and emotional services in the wake of He Ara Oranga, problems still proliferate, with New Zealand having a significant shortage of mental health nurses. As these positions are going unfilled it results in clinical services being under extreme pressure.
To assist in recruitment of mental health nurses, the Government with Te Whatu Ora (Health New Zealand) have been advocating for more nurses to specialise to enable them to work in mental health.
In New Zealand, all nursing students receive some essential mental health nursing skills as part of their degree, which allows them to recognise and manage distress, handle crisis and implement person-centred interprofessional treatment options.
Massey's Bachelor of Nursing and the Master of Clinical Practice curriculums explore and prepare students for challenging situations. This approach is in accordance with the Government's strategies to respond effectively to the needs of our most vulnerable people, such as those in remote and rural communities, indigenous and marginalised populations whose healthcare needs have not been well addressed. Massey ensures that our nursing graduates have core skills to enable them to manage the changing mental health needs of different population groups in any area they choose to work.
To specialise as a mental health nurse, Registered Nurses must complete a postgraduate certificate in mental health or apply in their first year of nursing practice through the Te Whatu ora Advance Choice of Employment (ACE) scheme to work in mental health, known as the new entry specialist programme (NESP). If we want people to choose mental health nursing as a career option, the Government needs to ensure that people understand the requirements and know that mental health nurses are advanced practitioners.
Click here to learn more about studying a Bachelor of Nursing.
By Dr Andrea Donaldson, Senior Lecturer in Nursing and Philip Ferris-Day, Lecturer in Nursing, from Massey's College of Health