Type of qualification
Postgraduate certificate
Level of study
Postgraduate study
Once you've graduated with a bachelor's degree – or have equal experience – you can study at the postgraduate level. Doctoral qualifications require additional entry requirements.
NZQF level 8
Our courses follow the New Zealand Qualification Framework (NZQF) levels.
Time to complete
1 year full-time (60 credits)
Up to 2 years part-time
Where you can study
Distance and online
International students
International students are not New Zealand citizens or residents.
Not open to international students
Note: Selected entry qualification
Study a Postgraduate Certificate in Learning Support – PGCertLrnSup
The Postgraduate Certificate in Learning Support integrates theory and practice to explore key aspects of Learning Support. Through this qualification you will extend your knowledge, skills and networks. It will provide you with a space to learn with, from and about other Learning Support professionals such as Learning Support Coordinators (LSC) and Special Educational Need Coordinators (SENCo) throughout New Zealand.
The certificate is designed around the application of the Teacher Standards to the Learning Support role, and aims to develop your competence and confidence to:
inclusive, equitable and culturally responsive education practices in schools, kura and ECE settings
understand curricula, New Zealand legislation, documents and policies and contemporary theories
enquire into your practice
enact universal design for learning and assessment
implement systems-based work
facilitate teams to support whānau, teachers and learners.
Tailored to your needs
You'll be able to design your own learning pathway relevant to your professional needs within your school context. The Postgraduate Certificate in Learning Support uses a flexible online learning environment, so you can study when and where it suits you, using webinars, forum discussions, spotlights on practice and modules of learning linked to your everyday practice.
Further study
After graduating, you may continue study at postgraduate diploma level.
A PGCertLrnSup is a good fit if you:
are ready to try new ways of learning and practice, that align with your role.
want to make education systems in Aotearoa New Zealand more equitable and inclusive for all
are working in a Learning Support role such as Special Educational Need Coordinator (SENCo) or Learning Support Coordinator (LSC) role
Entry requirements
Admission to Massey
All students must meet university entrance requirements to be admitted to the University.
Specific requirements
This is a selected entry qualification. This means there are a number of extra requirements you must meet.   
To enter the Postgraduate Certificate in Learning Support you will:
have been awarded or qualified for a bachelor's degree in teaching, or equivalent
hold registration as a teacher with a current practising certificate from the Teaching Council of Aotearoa New Zealand
have completed at least two years of relevant teaching experience.
You will also be selected into the qualification on the basis of a process which includes providing: 
copies of all academic transcripts for studies taken at all universities other than Massey University 
a copy of your current curriculum vitae – including education and employment for at least the last five years. 
details of your educational and professional qualifications, employment history with dates and descriptions of roles and responsibilities, membership of associations/organisations, and a list of professional publications and research reports.
a copy of your current practising certificate issued by the Teaching Council of Aotearoa New Zealand.
The selection process may also require the assessment of a professional portfolio.
If you have applied for a Ministry of Education study award and/or hold an Resource Teacher: Learning and Behaviour position, you should be applying for the Postgraduate Diploma in Specialist Teaching (Learning and Behaviour).
Application closing date
If you are a new-to-Massey student, applications for this programme close on 22 January.
English language requirements
To study this qualification you must meet Massey University's English language standards.
Prior learning, credit and exemptions
For information on prior learning, exemptions and transfer of credit or other questions:
English language skills
If you need help with your English language skills before you start university, see our English for Academic Purposes (EAP) courses.
Maximum time limits for completion
There are maximum time limits to complete some undergraduate and all postgraduate qualifications. If you do not complete within the maximum time, you may be required to re-apply for the qualification if you wish to continue your studies.
More information
Contact us through the Get advice button on this page if you have any questions.
Official regulations
To understand what you need to study and must complete to graduate read the official rules and regulations for this qualification.
You should read these together with all other relevant Statutes and Regulations of the University including the General Regulations for Postgraduate Degrees, Postgraduate Diplomas, and Postgraduate Certificates.
Returning students
For returning students, there may be changes to the majors and minors available and the courses you need to take. Go to the section called 'Transitional Provisions' in the Regulations to find out more.
In some cases the qualification or specialisation you enrolled in may no longer be taking new enrolments, so may not appear on these web pages. To find information on the regulations for these qualifications go to the Massey University Calendar.
Please contact us through the Get advice button on this page if you have any questions.
Structure of the Postgraduate Certificate in Learning Support
You will study part-time over two semesters.
The Postgraduate Certificate in Learning Support is awarded without endorsement.
Courses and specialisations
Key terms
Courses

Each qualification has its own specific set of courses. Some universities call these papers. You enrol in courses after you get accepted into Massey.

Course code

Each course is numbered using 6 digits. The fourth number shows the level of the course. For example, in course 219206, the fourth number is a 2, so it is a 200-level course (usually studied in the second year of full-time study).

Credits

Each course is worth a number of credits. You combine courses (credits) to meet the total number of credits needed for your qualification.

Specialisations

Some qualifications let you choose what subject you'd like to specialise in. Your major or endorsement is what you will take the majority of your courses in.
Credit summary
60 credits
Compulsory courses

– 60 credits
Course planning key
Prerequisites

Courses that need to be completed before moving onto a course at the next level. For example, a lot of 200-level courses have 100-level prerequisite courses.

Corequisites

Courses that must be completed at the same time as another course are known as corequisite courses.

Restrictions

Some courses are restricted against each other because their content is similar. This means you can only choose one of the offered courses to study and credit to your qualification.
Schedule for the Postgraduate Certificate in Learning Support
Course code:

249730

Learning Support: Networked Learning

credits

30

An advanced study of the principles and practices of learning support provision in the school sector.

View full course details
Course code:

249731

Learning Support: Professional Practice

credits

30

An in-depth exploration and application of the specialist knowledge base and skills required for school leaders of learning support.

View full course details
Fees and scholarships
Fees, student loans and free fees scheme
Your tuition fees may be different depending on the courses you choose. Your exact fees will show once you have chosen your courses.
There will also be some compulsory non-tuition fees and for some courses, there may also be charges for things such as study resources, software, trips and contact workshops.
Already know which courses you're going to choose?
You can view fees for the courses that make up your qualification on the course details pages.
Student loans (StudyLink) and Fees Free scheme
You may be eligible for a student loan to help towards paying your fees.
The New Zealand Government offers fees-free tertiary study for eligible domestic students. Find out more about the scheme and your eligibility on the Fees Free website. To use the site's eligibility checking tool, you will need your National Student Number.
Current and returning Massey students can find their National Student Number in the student portal.
Related study options
Help students learn, develop and achieve. With Massey's Graduate Certificate in Arts (Educational Psychology), you can study educational psychology without completing a second bachelor's degree.
With Massey's BA (Educational Psychology) you will explore what supports and hinders learning and how you can make a difference.
With Massey's Diploma in Arts (Educational Psychology) you'll learn about both psychology and education, introducing you to new ways of thinking about learning and development.
Help people learn, develop and achieve with Massey's Graduate Diploma in Arts (Educational Psychology).
With Massey's Postgraduate Certificate in Specialist Teaching you can create more equitable learning outcomes for all learners.
Massey's Postgraduate Diploma in Learning Support is for Learning Support Coordinators (LSC), Special Education Needs Coordinators (SENCo), and Teachers working in the area of learning support.
Useful planning information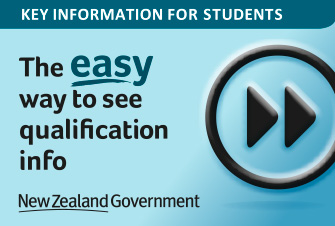 Key information for students
Compare qualifications and academic information across different New Zealand institutions. Learn more on careers.govt.nz