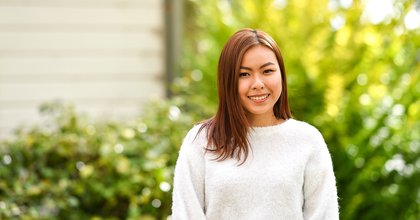 The Massey Learning Centres provide students with the opportunity to begin their studies with Massey, while utilising the campus facilities at some of China's leading universities. Online classes will be delivered online, at the China campus. They will be delivered by Massey, New Zealand's leading online provider, with the additional support of local learning support advisors.
The Massey Learning Centres are at the:
These centres give our international students in China the option of studying in a university campus setting. Lectures will usually be given online by Massey academics based in New Zealand. Our classrooms have reliable wifi for streaming.
You do not have to go to a Learning Centre to study with Massey in China – you can choose to study online at home instead.
View this page on masseyuni.cn
Hebei University of Technology (HEBUT)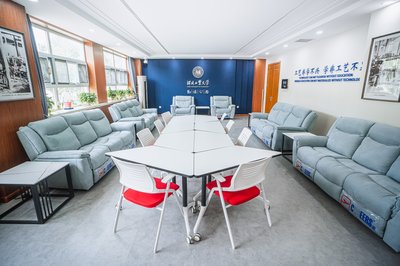 HEBUT is one of the first batch of 211 universities in China and a national double-first-class discipline construction university, which specialises in:
technology
science
economics
management
the arts.
We have partnered with HEBUT to offer joint degree qualifications and more recently have launched a Massey University Learning Centre for new students who wanted to study with us. HEBUT's main campus lies in the Guangrong Dao neighbourhood of the Hongqiao District in Tianjin.
Find out more about the Hebei University of Technology (HEBUT)
Who can study at the Massey University Learning Centre in HEBUT
If you're based in China and are interested in studying one of the following qualifications you can apply now:
Once you apply to one of the qualifications above, we will process your application and will email you inviting you to join one of our Learning Centres.
Students living in New Zealand or other countries cannot study at the Learning Centres in China. You do not need a visa to study at a Massey Learning Centre in China.
For more information about studying at the Massey Learning Centre in HEBUT see our information sheet.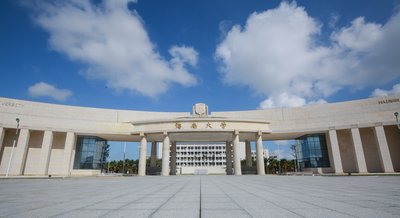 The Massey Learning Centre at Hainan University provides Massey students with the option of joining fellow classmates at a campus in one of China's leading universities. Hainan University is located in Haikou in the Hainan province.
Find out more about Hainan University
Who can study at the Massey University Learning Centre in Hainan
Current Massey students that are based in China can study at the Learning Centre in Hainan.
If you are interested in studying at the Learning Centre please register your interest. Spaces are limited and are by invitation only.
Visa applications when borders open
New Zealand border opening announcement
The New Zealand Government has announced a five-step process for reopening borders effective from 28 February 2022.
From July 2022, a new border class exception of up to 5,000 international students are able to enter New Zealand, in addition to the earlier cohorts approved in 2020 and 2021.
This allocation will be managed via a nomination process, as previous border exceptions have been. Once we are informed of the selection criteria and the number of placements allocated to us, we will be in touch with eligible students. Due to the limited allocation, we do not expect to be able to offer all eligible students a place.

Visa applications
From October 2022, all other international students will be able to apply for a study visa. This means you can plan to return to New Zealand to study from Semester 1, 2023.

Study online
We can't wait to have you join us in New Zealand. In the meantime, we encourage you to continue to study at our Massey Learning Centres in China.
Students studying online internationally are provided with additional information and support.

More information
Our team is here to help you if you need anything at all. More information can be found on Massey COVID-19 information or you can email international@massey.ac.nz.
Academic support
We have Academic Support Advisors in the Learning Centres who can help answer questions and support you. They will review study material and attend online teaching sessions held by our staff in New Zealand.
Advisors can give:
individual face-to-face help with your academic and learning needs, such as study or assessment writing skills, or feedback on your draft assignments
group study sessions with Massey students studying the same qualification or course as you, such as referencing advice sessions
extra classes to support ordinary sessions as needed
English language support
on-campus support
help with accessing other Massey support services in New Zealand.
We provide all the information you need on our website, but to make information a little easier for you to find, here are some useful links to follow:
Massey University Library - books, journals and research support for staff and students - Massey University
Accommodation and non-academic support
When you study at a Learning Centre, you will live in university accommodation on the campus where you study. This follows China's COVID-19 arrangements.
You get a university identification (ID) card for the campus where the Learning Centre is based, so you can use all the same campus facilities as locally-enrolled students and feel at home. That includes the university library, sports and recreation facilities, study areas and IT facilities, and student dining areas or canteens.
Other support includes:
non-academic care and support for a range of issues such as arranging IT support, student feedback and translation if needed
reliable wifi
social activities with other Massey students to give you a sense of belonging and community.
Fees and tuition
You will pay normal international student tuition fees to study at Massey Learning Centres. You will be responsible for paying for your accommodation and living expenses.
COVID-19 response
The student agreement you sign to join a Learning Centre has information about:
what happens if COVID-19 affects your study
health risks of COVID-19.
If there is an outbreak of COVID-19 in the area, follow the rules of the university where your Learning Centre is.
Learning Centre news articles
Hainan University offshore learning centre
Discover qualifications for international students and explore visas, insurance, fees, scholarships, living in New Zealand and more.