Study abroad at Massey – we can give you a great experience of life in New Zealand Aotearoa, and opportunities that will look good on your resume.
Live on one of our three campuses, and use your weekends and breaks to explore. Learn from world-class lecturers and researchers in your subject – Times Higher Education and Quacquarelli Symonds rank us in the top three per cent of universities in the world.
Deepen your New Zealand experience by taking one of our specialist courses – from te reo Māori (the Māori language) to New Zealand history, politics or ecology.
Impress future employers by swapping one of your academic courses for an internship, or advance your training with our Global Student-Athlete programme.
Hear our students' stories
Life at Massey
There's lots to get involved in at Massey, and plenty of help at hand if you need it.
Have fun and make a difference to your student experience through our student-run clubs and interest groups.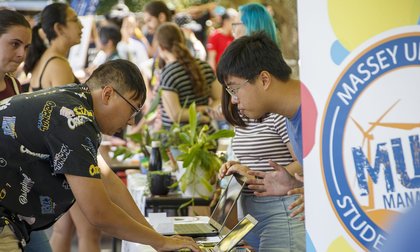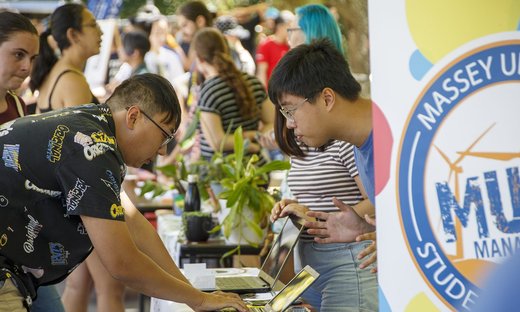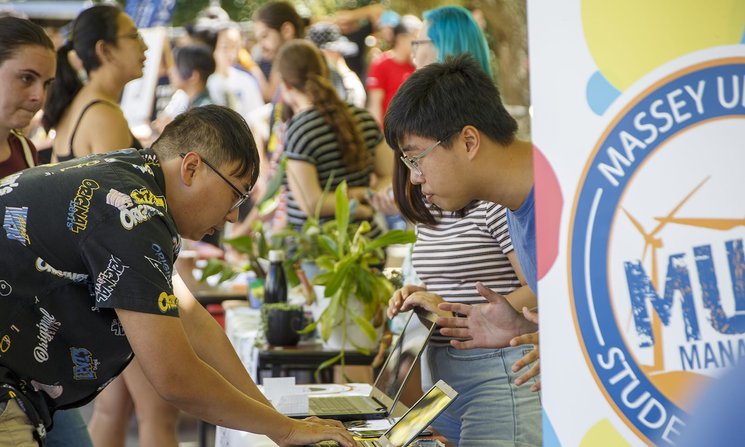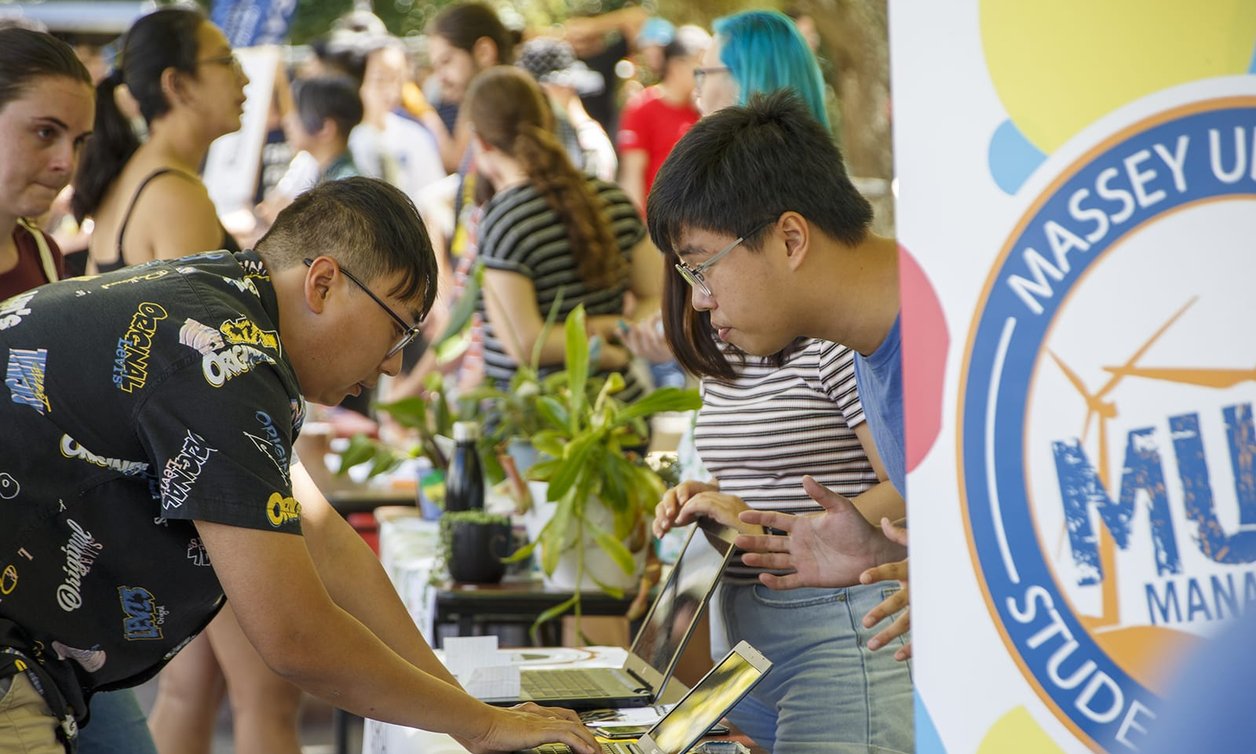 We offer a lot of support to help you have a positive time at Massey and to make the most of student life.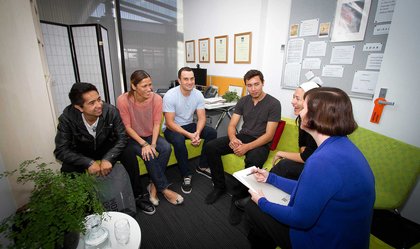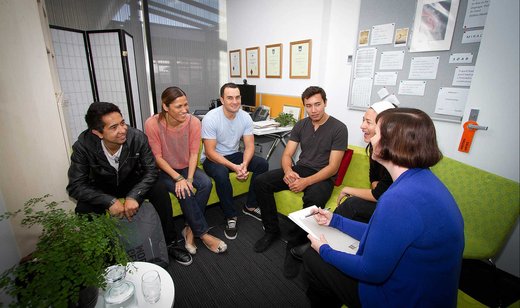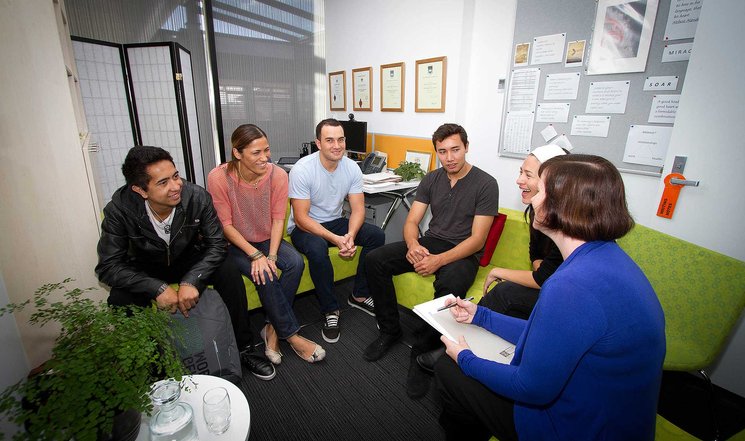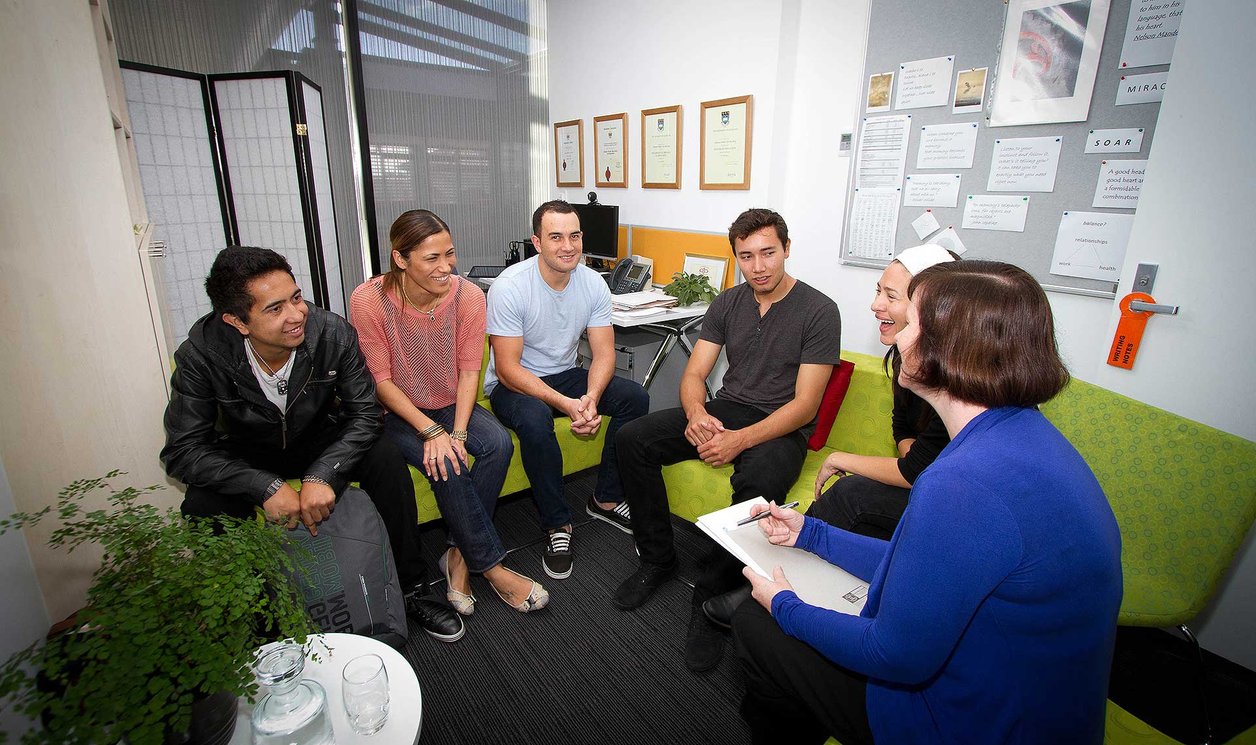 Contact Student Registry for help with insurance, renewing your visa and more. Contact Student Care for wellbeing help.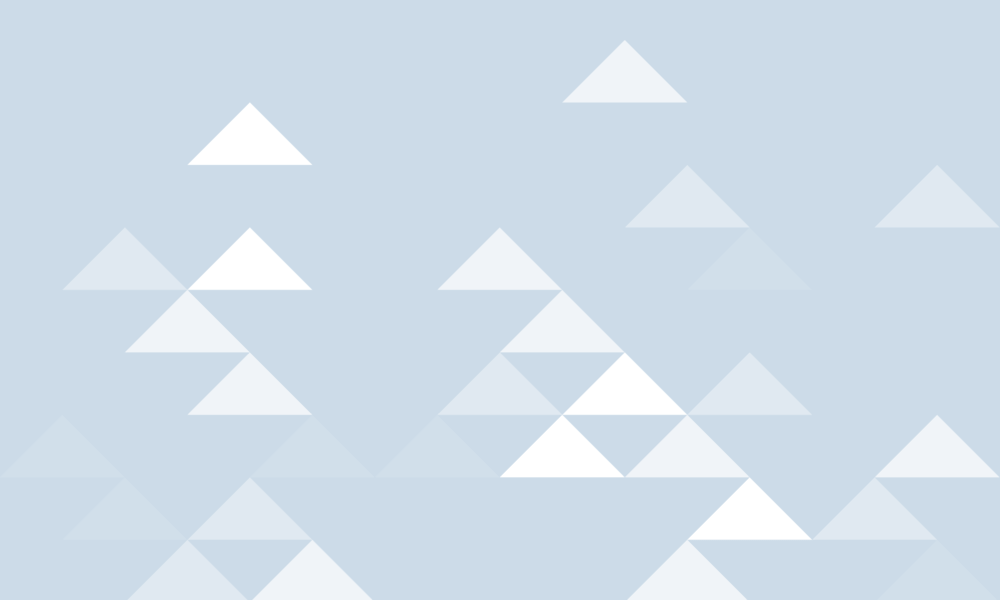 See what our students say
"I was expecting to like New Zealand, but I wasn't expecting to fall in love with it. I also liked the professors at Massey. They are super laid back, understanding, and helpful. Makes learning more easygoing and less stressful."

"Studying in Palmerston North turned out to be a lot more relaxed than back home in England, with smaller classes leading to a more personal relationship with lecturers."

"I simply loved the beaches, sea views and the picturesque bays around Wellington. The support I received since arriving at Massey was great."

Choose where to study
Each Massey campus has its own unique atmosphere, facilities and surroundings.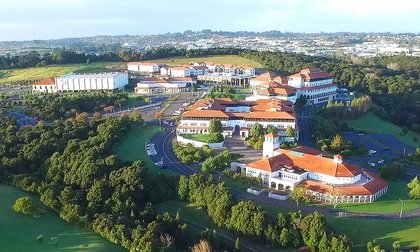 Auckland campus
Live on the North Shore of New Zealand's most diverse city, known for its colourful culture and world-class food. Our 'innovation campus' offers state-of-the-art science and technology facilities, and has swimming beaches and vineyards on its doorstep.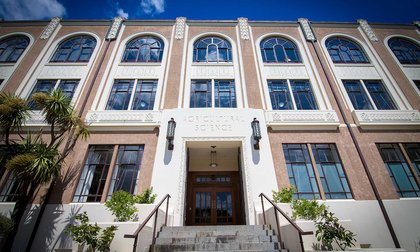 Manawatū campus in Palmerston North
Throw yourself into Massey life at our original campus, in the busy student city of Palmerston North. At the centre of the North Island, it's between the Tararua and Ruahine mountains, and a two-hour drive from Wellington, the ski fields, and the beaches and wineries of Hawkes Bay.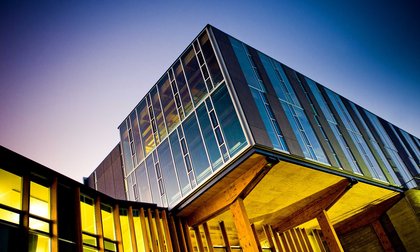 Wellington campus
Get inspired at Massey's creative campus in Wellington. New Zealand's quirkiest city is packed with shops, cafes and nightlife, surrounded by spectacular scenery, and the home of cultural landmarks like Te Papa museum and Peter Jackson's Weta Workshop.
Find courses you could take
Got questions about studying with us? Contact our Office of Global Engagement.
Office of Global Engagement
Phone from outside NZ

Fax

Location

Physical and courier address

Office of Global Engagement
SST Level 6, Room 6.16
Massey University, Tennent Drive
Palmerston North 4474
New Zealand


Postal address

Office of Global Engagement (PN721)
Massey University
Private Bag 11 222
Palmerston North 4442
New Zealand