Stream is Massey's online learning platform. Whether you're studying by distance or on campus, you'll likely use Stream throughout your time with us.
You can use Stream to:
take part in classes and tutorials online
access course activities and materials like reading lists, articles and notes
submit your assignments
ask your lecturers questions
share ideas with other students in forums and chats.
Get access to Stream
Before you can access Stream, you need to create a network password and enrol in courses for your first semester.
Use our checklist to find out how to enrol in courses
Find out how to set up your network password
Log in to Stream
You can sign in to Stream at the Stream login page.
You'll log in with:
your student ID number followed by "@massey.ac.nz"
For example: 12345678@massey.ac.nz
your network password.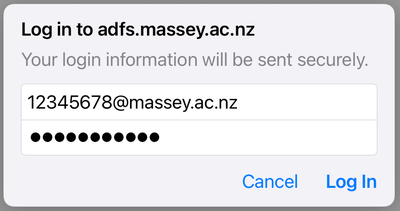 How to find out if your course uses Stream
The information about your course on our website will tell you if it has an online component. If it does, you'll most likely be using Stream.
Find a course or qualification
Your responsibilities on Stream
It's everyone's responsibility to make sure Stream is a secure, respectful learning environment. Follow these simple rules to get the most out of the platform.
Security
Keep your student ID and password secure. Make sure you don't:
use another student's details to log into Stream
share your login details with anyone else.
Communication
It's important to be respectful and polite when you use Stream, just like you would in a classroom.
You mustn't:
be rude or offensive to others
post anything abusive, defamatory or obscene
copy or forward private messages, unless you've got permission from the sender
post any promotional material
share contact details, like your address or phone number
post any malware that might harm Massey's systems or other users' computers.
Copyright
Copyright law restricts what you're allowed to do with the material you look at, download or copy in Stream – and what you're allowed to post.
Find out what you can share on Stream with our Student Copyright Guide