Excellence in research for Aotearoa
We are justifiably proud of our unrivalled record of research excellence in subject areas vital to this country's society and economy – reaching back almost 50 years since the university was established and based on our long history of previous organisations.
Building off those successes, we endeavour to work collaboratively, to critically challenge, and to bring the best of our resources and skills to deliver solutions to complex problems.
What research is
Research not only defines what a university does; research is also critical to helping us all to understand the world in which we live. In addition to teaching, universities exist as repositories and generators of knowledge.
Universities produce graduates for the world of work. They are sites of rational critique in the context of public policy and social and economic debates. Most importantly, they produce graduates who will go on to create more cohesive, productive and tolerant communities.
See the Education Act 1989 (162.4) for more characteristics of a university.
Massey, like all universities, is going through fast change. We are having to respond more quickly and be adaptable and flexible to make a difference, while still maintaining our excellence and integrity.
Massey continues to grow and evolve to respond to research needs.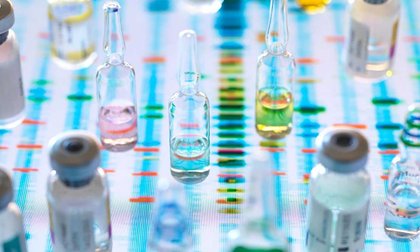 Research at Massey
Research at Massey is broadly defined and spans discovery, scholarship, the production of creative works and commercialisation.
Our research is distinguished by our focus on solving 'wicked problems' and contemporary societal challenges, in addition to maintaining our commitment to fundamental knowledge discovery.
This dual focus, along with our unwavering responsibility to build a better New Zealand, differentiates Massey from other New Zealand universities.
This approach to our research also informs the connection with our teaching and postgraduate supervision through the teaching-research nexus.
Commitments to research
Our research strategy positions us to lift both the quality and quantum of our research output and impact. Massey aims to achieve this by meeting these commitments:
Developing and maintaining the high quality of our research and researchers.
Being a leading institution in New Zealand for the recruitment, development and retention of researchers.
Increasing research income and providing world-class research infrastructure.
Having active relationships with key partners both nationally and globally to ensure mutual benefit and effective capacity and capability building.
Developing, supporting and excelling in both the depth and breadth of our research.
Leading effective knowledge transfer, engagement and entrepreneurial activities to realise social, cultural, economic and environmental benefits.
Tiriti o Waitangi-led
We are aware of our responsibility at Massey to demonstrate leadership in contemporary Aotearoa as we work to increasingly uphold te Tiriti o Waitangi. We aim to ensure it infuses and informs our research.
Part of becoming Tiriti o Waitangi-led is supporting, profiling and acknowledging Māori research and researchers as well as those working closely with Māori communities and research partners – this is one of our key commitments.
The work of our Māori scholars offers an incredibly significant contribution to both te ao Māori and te ao whānui more broadly. Those who have gone before us and their research accomplishments have paved the way for our current and future activities and its contribution to the realisation of Māori potential in an enriched Aotearoa.
Our research strengths
Amongst other research strengths we have built off, our research is changing and evolving from our traditional strengths to areas such as:
veterinary science
land and food-based research
nursing
public health
finance
social sciences
creative arts and design.
Our research across the university and beyond is increasingly undertaken in partnership with others as exemplified in our 33 research and specialist centres that bring expertise and skills together hosted within the university.
Research and specialist centres
Colleges, schools and institutes
Measuring how well we are doing
There are many ways we measure how well Massey research is performing on the international stage, including rankings.
THE Impact Rankings
We have performed outstandingly well in the 2021 THE Impact Rankings by moving:
up 23 places in the world to 37th overall
up three places in New Zealand to 2nd - overtaking Auckland University of Technology, University of Otago and Victoria University of Wellington.
Sustainable development goals
Massey is ranked 4th in the world for SDG6 Clean Water and Sanitation, the best performance for any NZ university in all SDGs. For SDG6 Clean Water and Sanitation, along with SDG2 Zero Hunger and SDG13 Climate Action, Massey was ranked 1st in New Zealand.
QS Top Universities
QS Top Universities ranks across a range of measures including employability and world universities.
Employability ranking
QS Graduate Employability Rankings 2022, which was published at the end of September, ranked Massey as 251 to 300 in the world (up from 301 to 500) and 2nd equal in New Zealand (after Auckland).
World University ranking
While Massey has dropped 12 places from 272nd to 284th in the World University Ranking results, we continue to be ranked 5th in New Zealand.
ShanghaiRanking
Our results for ShanghaiRanking subject rankings are relatively stable. Massey was ranked in 19 subjects in 2021, the same as last year.
Veterinary Sciences improved to 36th in 2021 and Food Science and Technology is the other top 100 subject for us, ranked at 51 to 75.
The four subjects where Massey ranks number one in New Zealand are:
agricultural sciences
business administration
communication
veterinary sciences.
Research learning and teaching
We recognise the critical role universities such as Massey play in society as civic institutions and the interdependence between research and teaching. We have a strong commitment to support and drive excellence in our learning and teaching that is informed by research.
We contribute to the communities we serve through teaching – by building our students' capacities to participate in and lead these communities, so that Massey graduates continue to 'make a difference'.
Academic freedom
We uphold a culture where our students and staff are encouraged to exercise academic freedom. At Massey, we believe that a university is a place where contentious ideas can be debated, tested and challenged. However, it is our duty of care to ensure equal access to the right to free speech. This includes providing an environment, spaces, opportunities and platforms where all voices can be heard.
Our Academic freedom policy covers students, and all levels of professional and academic staff, both research and/or teaching, including:
Staff at an early stage of their career
Tutors and Lecturers
Research Officers
Senior Lecturers
Associate Professors and Professors.
Growing with us
Massey offers students and staff not just a career pathway but a robust research system, with all of the support that comes with that and the university as a whole. From postgraduate qualifications to research to careers within the university, the opportunities to grow with Massey in the research space are endless.
Our educators are preparing a new generation of global leaders. Our students are diverse and are attracted to Massey because they want to achieve their personal goals or make their mark in the world. Our qualifications are research-led, informed by the best local and global experience, and have international standing.
Learn about our researcher support and development
Extending knowledge through partnership
We are committed to extending knowledge for its own sake and in partnership with others for the benefit of New Zealand. We aim to achieve this by:
strategically investing in areas of excellence
driving accountability for research activities where underperformance is actively addressed
clarifying and improving our internal systems, structures and processes to ensure we are 'good to do business with' as research collaborators and partners
maximise the commercial benefit of intellectual property derived from research.
We are at the heart of New Zealand communities. We are informing the way the country operates across the multiple sectors we touch on.
Our ambition is to deliver world-leading research, conducted in partnership with industries and the communities we serve.