From postgraduate qualifications to research careers within the university and beyond, the opportunities to grow with Massey in the research space are endless.
Massey offers researchers – whether staff, research partners or students – a career pathway and a robust research system, with all the support that comes with that and the university as a whole. 
We aim to enable, develop and support world-class researchers who are creative, forward-thinking, and autonomous problem solvers engaging in national and international communities of research practice.
Researcher and research support is shared across Massey. The Office of the Provost is the hub of services run by the Research Operations, Enterprise, and Library teams along with the Graduate Research School and the Ethics team. The five colleges also provide in-college support coordinated with the hub.
Research operations
Our Research Operations group supports researchers to navigate the complete research life-cycle. We support research systems and policy, legal and financial arrangements and help researchers develop the skills they need to join the next generation of research leaders. Across our three teams, we:
co-ordinate submissions to major research funders
oversee internal research funding and awards, and
coordinate with peer research management organisations across and beyond the Aotearoa New Zealand research landscape.
The group is led by the Director Research Operations, Dr Viv Smith.
Research development, impact and career support
The Research Innovation and Impact team are here to support you and your research. 
We work with individual researchers or academic units to support project and career development. We also provide assistance with funding proposals. 
We can support you at both ends of a research project – from expanding your initial idea into a full proposal and submission, to supporting the project reporting at its conclusion. Get help throughout the research proposal development process, including with:
eligibility criteria
submission
identifying and boosting impact of your research.
Connect with government research funders
On behalf of Massey University, we liaise with the main New Zealand government research funders:
Research funding for Massey staff (staff login required)
Resources and workshops
We also develop resources and run workshops that will:
enhance your understanding of the research system
enable you to identify sources of funding that align with your discipline and topic
equip you to proactively manage your research career.
We oversee Massey's internal research medals and awards processes, including:
supporting applications
notifying recipients
assisting to showcase excellent and impactful research undertaken by our diverse and talented research community.  
Key contact details
For any help or questions in relation to funding, please contact the team at: RII@massey.ac.nz
Legal services and research finance support
Our Legal Services team can advise on, prepare, collaborate on and review legal agreements, including:
research and consultancy agreements 
memoranda of understanding 
subcontracts 
intellectual property agreements
non-disclosure agreements
We also provide advice in relation to contract and intellectual property law. We liaise with other organisations' legal teams to:
streamline interactions with them
agree legal approaches involving contracting
formalise relationships with partners, funders and students.
Financial management support
When your research or consultancy contract has been signed, we provide support with the financial management of research and consultancy funding by:
establishing research accounts
invoicing
setting up reminders for reporting deadlines or milestones for research projects.
We also reconcile final project accounts where this is required by major research funders and work with Massey's central Finance group when needed on audits.
We open and support research accounts for funds provided under internal funding rounds to support research, such as the Massey University Research Fund. 
Research systems, reporting and policy
The Research Systems and Reporting team manages Massey's research information and provides strategic reporting and policy advice.
We are responsible for the management of the university's research information management systems:
RIMS
Symplectic Elements
Expertise.
We also support, advise on or administer:
the planning and implementation of strategy and policy for research and enterprise functions
Performance-Based Research Funding (PBRF)
the University Research Committee (URC) and the Performance-Based Research Funding PBRF Governance Group
internal research funds and university research awards processes
We can also provide data for:
external reporting, such as External Research Income (ERI) and reports to TEC
Key Performance Indicator (KPI) annual reporting
informing decisions on strategic research directions.
Key contact details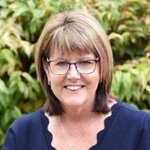 Sharon Crowley
Manager Research Systems and Reporting – Research Operations
Ethics advice and support
We provide advice and administrative support to staff and student researchers to make sure:
you are aware of your ethics obligations
your research is conducted in a responsible and ethical manner.
Led by the Director of Ethics, Professor Craig Johnson, our Research Ethics team coordinates the animal and human ethics committees. 
Key contact details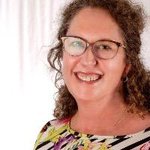 Professor Tracy Riley
PhD, MEd
Dean Research
Phone

Department

Graduate Research School and Ethics
Commercialisation and enterprise
Exploring great ideas is part of how we extend our understanding and it's also what successful companies are built on.
We offer sound benefits to staff and students who choose to develop their ideas into business practice and commercialisation with our very experienced and knowledgeable team.
Key contact details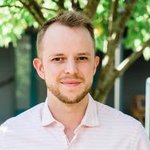 Dan Carlisle
Commercialisation Manager
Phone

Department

Enterprise

Campus

Manawatū Campus, Palmerston North
Doctoral research support
Our Graduate Research School creates an excellent and supportive experience for doctoral students at Massey. The Graduate Research School provides administrative and learning support for doctoral students.
We provide comprehensive supervisor learning and development. All Massey supervisors are kept up to date in their knowledge and skills through Supervisor Accreditation.
We are here to support you whether you are:
a current doctoral student
thinking of applying for a doctoral degree or scholarship, or
a Massey researcher wanting to develop and enhance your supervision skills.
How to apply for a doctoral degree
Specific support offered
Support offered for students and their supervisors includes:
guidance and advice on administrative processes from application to examination
advice and support for scholarships to support research at all levels
learning and development workshops, online courses and events on important topics like writing, communicating your research, relating to supervisors and students and developing your career
peer mentoring programmes, including Scholars@Massey for undergraduate and postgraduate scholars and Accelerate for early career researchers
online writing groups and bootcamps
Strengths@Massey for doctoral students and their supervisors
Get more details about doctoral student support
Learn about support for supervisors on OneMassey (login required)
Committee support and leadership
The Graduate Research School also leads and supports the University Scholarships Advisory Committee and the Doctoral Research Committee, both chaired by Dean Research, Professor Tracy Riley.
These committees ensure strategic direction for doctoral research and scholarships at Massey.
Key contact details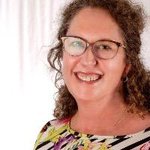 Professor Tracy Riley
PhD, MEd
Dean Research
Phone

Department

Graduate Research School and Ethics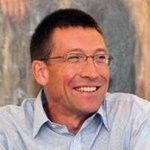 Professor Ian Fuller
PGCUTL, PhD, BSc(Hons), Certified Environmental Practitioner
Doctoral Mentor Supervisor
Phone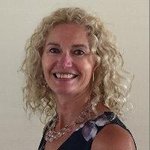 Jackie Koenders
Manager, Graduate Research School
Discover more Massey researcher support networks