Where you can study
Auckland campus
Distance and online
International students
International students are not New Zealand citizens or residents.
Open to international students on campus in New Zealand, or studying on-line outside New Zealand
Note: Not all courses available in all modes any given year.
Specialise in Social Policy for your Graduate Diploma in Arts at Massey
A Massey Graduate Diploma in Arts (Social Policy) is a bridging tool for graduates in other subjects to get the equivalent of a major in social policy.
Get understanding and insight
You'll learn what influences the development, implementation and evaluation of social policy in Aotearoa New Zealand. You'll study law, politics and the roles of central and local government in a democratic society. You will gain insight into the relationships that help shape legislation and develop policy, such as those between the state, judiciary, legal system, political parties and the public.
Apply your skills
Learn to apply your social policy analysis skills to a number of decision-making scenarios to result in better social outcomes. This could take many forms including a policy, project plan, submission or even the strategic direction of an organisation.
Further study
If you successfully complete your Graduate Diploma in Arts, you could go on to study a Postgraduate Diploma in Arts or a Master of Arts.
A Graduate Diploma in Arts in Social Policy is a good fit if you:
want to know who makes decisions on many of the important issues
want to find out how to influence those decisions
are keen to contribute to the cause of social justice. 
Planning information
Full-time study comprises eight 15-credit courses for a total of 120 credits in one year. We recommend you aim for 60 credits per semester.
100-level prerequisites
When you are granted entry to the qualification, you are not required to pass any 100-level prerequisite course/s for the specialisation. You may need to apply for 200-level courses using the Special Request function in Course Enrolment in your student portal if your previous study was not completed at Massey. If you plan to take any electives in subjects such as Languages, Economics, Mathematics or Statistics, you will need to meet the 100-level prerequisite requirements.
Official regulations
To understand what you need to study and must complete to graduate read the official rules and regulations for this qualification.
You should read these together with all other relevant Statutes and Regulations of the University including the General Regulations for Undergraduate Degrees, Undergraduate Diplomas, Undergraduate Certificates, Graduate Diplomas and Graduate Certificates.
Returning students
For returning students, there may be changes to the majors and minors available and the courses you need to take. Go to the section called 'Transitional Provisions' in the Regulations to find out more.
In some cases the qualification or specialisation you enrolled in may be no longer be taking new enrolments, so may not appear on these web pages. To find information on the regulations for these qualifications go to the Massey University Calendar.
Please contact us through the Get advice button on this page if you have any questions.
Courses you can enrol in
Course planning key
Prerequisites

Courses that need to be completed before moving onto a course at the next level. For example, a lot of 200-level courses have 100-level prerequisite courses.

Corequisites

Courses that must be completed at the same time as another course are known as corequisite courses.

Restrictions

Some courses are restricted against each other because their content is similar. This means you can only choose one of the offered courses to study and credit to your qualification.
Subject courses
Course code:

179230

Tangata Moana Perspectives and Practices for Transformation

credits

15

Examining Tangata Moana (Pacific/Pasifika) perspectives and how they inform social practice and policy towards transforming individual, family and community outcomes.

View full course details
Course code:

279203

Social Policy and Government

credits

15

An exploration of government systems, policy and legislative making processes with relevance to social policy.

View full course details
Entry requirements
Admission to Massey
All students must meet university entrance requirements to be admitted to the University.
Specific requirements
To enter the Graduate Diploma in Arts (Social Policy) you will have been awarded or qualified for a bachelor's degree or equivalent.
You will need to provide verified copies of all academic transcripts for studies taken at all universities other than Massey University.
English language requirements
To study this qualification you must meet Massey University's English language standards.
This qualification is classified as NZQF Level 7 and requires the same English language standard as most undergraduate bachelor degrees, diplomas and certificates.
English language skills
If you need help with your English language skills before you start university, see our English for Academic Purposes (EAP) courses.
Can't meet the entry requirements?
If you need to do a course before you start your qualification, there may be options for you in Summer School.
Fees and scholarships
Fees, student loans and free fees scheme
Your tuition fees may be different depending on the courses you choose. Your exact fees will show once you have chosen your courses.
There will also be some compulsory non-tuition fees and for some courses, there may also be charges for things such as study resources, software, trips and contact workshops.
Already know which courses you're going to choose?
You can view fees for the courses that make up your qualification on the course details pages.
Student loans (StudyLink) and Fees Free scheme
You may be eligible for a student loan to help towards paying your fees.
The New Zealand Government offers fees-free tertiary study for eligible domestic students. Find out more about the scheme and your eligibility on the Fees Free website. To use the site's eligibility checking tool, you will need your National Student Number.
Current and returning Massey students can find their National Student Number in the student portal.
Careers and job opportunities
Your Graduate Diploma in Arts (Social Policy) will give you the knowledge and competencies you need to start your career as a policy analyst or researcher. You'll learn a range of intellectual and practical skills that will stand you in good stead in the job market.
This qualification opens up a world of opportunities to influence a broad number of social issue outcomes such as healthy housing, youth development, Māori wellbeing, health promotion or gender analysis of policy. This could be from a government-down position, or an individual, community or society-up perspective.
You could work in areas such as:
research
communications
project management
governance
charitable trusts
social marketing
journalism (critical analysis of social issues)
advocacy
teaching and lecturing
policy analysis - public, private and not-for-profit sector
youth development
community development
politics
government agencies - local, regional and central
non government organisations (NGOs).
Related study options
With the Graduate Certificate in Arts (Social Policy), you can study social policy without completing a second bachelor's degree.
Take your social policy study to the next level with Massey's Bachelor of Arts (Honours) (Social Policy). Investigate and develop a deeper understanding of an area in social policy that has taken your interest.
Study Massey's Bachelor of Arts (Social Policy) to learn how law, politics, and the roles of central and local Government operate and interact in a democratic society.
Study the political, economic, social, and cultural factors that influence the development, implementation, and evaluation of social policy in New Zealand.
With Massey's Postgraduate Diploma in Arts (Social Policy) you'll build on your undergraduate interests and develop your analysis and research skills in social policy.
Discover how and why power, resources and opportunities are distributed within society. Develop advanced knowledge and practical skills in social policy with Massey's Master of Arts (Social Policy).
Useful planning information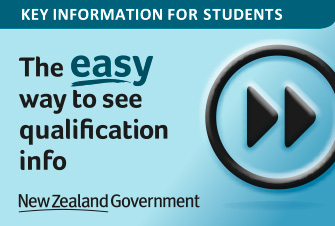 Key information for students
Compare qualifications and academic information across different New Zealand institutions. Learn more on careers.govt.nz