Where you can study
Wellington campus
International students
International students are not New Zealand citizens or residents.
Open to international students on campus in New Zealand
Note: Selected entry qualification.
Specialise in Textile Design for your Postgraduate Diploma in Design at Massey
The Postgraduate Diploma in Design is an opportunity for you to upskill in creative practice, modern textile design technology and theory.
Extend your design speciality or explore new horizons.
Textile design has many possibilities including fashion, interior, or gallery outcomes. Students develop skills in colour, styling, texture, pattern, and surface application. You can specialise in print, dye, knit, weave, mixed media and non-woven textiles - the full range.
We'll help you develop your own research and design approaches, and push the boundaries of current textile practice - because highly skilled innovators will always have the edge.
Massey provides an intellectual and creative environment, encouraging critical debate - so students are positioned to make their own choices about the design and manufacture of their textiles, like questions of sustainability and ethical production.
Textile design research at Massey is particularly strong in adding value to New Zealand wool products, developing innovative ways to use textile waste, and sustainability. Staff regularly collaborate with industry to develop new fibre blends, and foster design innovation in manufacturing - so we have excellent links with the textile industry nationally and internationally. These high quality collaborations evolve into connections for work experience, postgraduate study and employment.
This qualification will give you an introduction to postgraduate research processes and contemporary design theory. You'll push the boundaries of your design practice with a research-led independent project. You'll also have elective courses and courses focused on creative entrepreneurship, exhibition or writing in the creative arts.
If you don't have an honours degree this qualification can allow you to progress to postgraduate design study.
Get the full picture 
Further study
This qualification is the same as the honours year of the Bachelor of Design with Honours. That means when you complete it you can apply for a further postgraduate qualification such as the Master of Design.
A Postgraduate Diploma in Design in Textile Design is a good fit if you:
studied textile design at undergraduate level
want to do a Master of Design but don't have an honours degree
want to develop your research and analysis skills.
Related study options
Kick start your fashion design career with a degree from the school that has produced designers like Kate Sylvester, Kathryn Wilson, Rebecca Taylor, and Sean Kelly (Project Runway NY winner, 2014).
Go beyond your bachelor's degree and advance your fashion design skills with a Postgraduate Diploma in Design.
Develop your fashion design skills and learn to think like a designer.
Textiles span everything from design for fashion and interiors, to industrial products and gallery exhibitions. Learn to innovate in material, pattern and surface design, and consider environmental, social and cultural challenges.
Develop your textile design skills and learn to think like a designer.
Useful planning information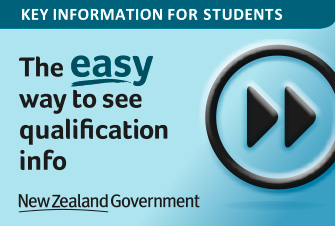 Key information for students
Compare qualifications and academic information across different New Zealand institutions. Learn more on careers.govt.nz