Where you can study
Auckland campus
Distance and online
Tianjin, China
Manawatū campus (Palmerston North)
International students
International students are not New Zealand citizens or residents.
Open to international students on campus in New Zealand, or studying online outside New Zealand
Specialise in Software Engineering for your Bachelor of Information Sciences at Massey
Studying software engineering will see you gain the knowledge, tools and practical skills to be able to design, construct, test and maintain large software applications.
The Bachelor of Information Sciences (Software Engineering) is a joint major which means that you will study aspects of both computer science and information technology.
Your learning will focus on:
the design and construction of large software applications
both soft and hard software development skills
the technical knowledge of computer programming from computer science combined with the design and team skills of information technology.
In demand
Employers are always seeking increasing numbers of staff. Look at the SEEK website to see the demand for ICT professionals in New Zealand. The majority of the hiring is taking place because of increased demand and new projects.
Software engineering is a high demand area, including jobs for developers, architects, software testers, user requirement specialists and business analysts. As well as network security, project management and data/databases.
Software engineers are in high demand throughout the world, which means there are plenty of jobs out there for hard working graduates. 
Create real applications, while you study
An exciting part of the joint major is the team project in the third year, when you will work together with other students to create a new application.
You can change your major within the degree up until the end of your first year.
Further study
Once you graduate you can move on to advanced study in the Postgraduate Diploma in Information Sciences (one year of 120 credits in taught courses) or the Master of Information Sciences (180 credits including 120 credits of taught courses and a major professional project).
A Bachelor of Information Sciences in Software Engineering is a good fit if you:
are interested in the 'big picture' of software development
are interested in both computer science and information technology
are interested in the development of major software applications (such as web, apps, games and the Internet of Things).
What our students say
"Massey really set me up with the fundamentals - what you get taught at Massey is 100% relevant to the real world."

"I've always had a keen interest in technology so when it came time to choose a university, Massey in Auckland appealed to me for a number of reasons."

Accreditations and rankings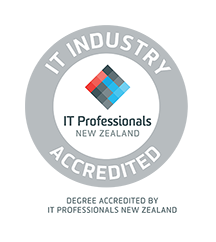 Institute of IT Professionals New Zealand (IITP) accreditation
Massey's Bachelor of Information Sciences is accredited by IT Professionals New Zealand. Accreditation ensures that courses are relevant to the industry.
Useful planning information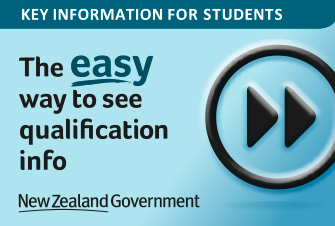 Key information for students
Compare qualifications and academic information across different New Zealand institutions. Learn more on careers.govt.nz