Where you can study
Distance and online
International students
International students are not New Zealand citizens or residents.
Open to international students studying online from outside New Zealand
Specialise in Without Specialisation for your Master of International Security at Massey
The Master of International Security is a multidisciplinary qualification. It draws on strategic studies, international relations, military studies, political science, area studies, political and human geography and complementary fields of study.
Fast-track your qualification and your career
If you want to develop skills in security management, this is the qualification for you. Security management is an increasingly important dimension of government and public policy. It has a direct benefit to economic security and social wellbeing, so your skills will be in demand.
Follow your own interests
You will learn the principles, theory and practice of international security. You'll gain an understanding of interagency perspectives. You'll also develop analytical and communications skills appropriate to the security context.
You will carry out independent research in a security context. This will enable you to develop your own area of specialisation. You will also benefit from our close relationships with partner agencies in the security sector.
Related study options
Gain advanced knowledge of the security sector with Massey's Postgraduate Diploma in International Security.
Useful planning information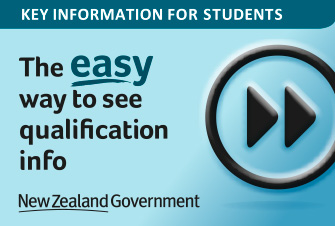 Key information for students
Compare qualifications and academic information across different New Zealand institutions. Learn more on careers.govt.nz