Where you can study
Distance and online
International students
International students are not New Zealand citizens or residents.
Not open to international students
Specialise in English for your Postgraduate Diploma in Arts at Massey
Follow your interests further
A Postgraduate Diploma in Arts (English) at Massey gives you the chance to study important literary genres and periods in depth. You will also explore the complexities of literary language and rhetoric.
Study great texts from the past and present
Massey's Postgraduate Diploma in Arts (English) offers you thorough coverage of great literature in English, from Shakespeare to the present day. Electives are available in theatre studies, rhetoric and creative writing. Our courses are taught by active researchers who share your love of literature and language; they'll introduce you to amazing writing and the reasons why it matters.
Think deeply about the power of language
A Massey Postgraduate Diploma in Arts (English) helps you understand how language shapes the world we live in. You'll explore the ethical and social power of imaginative writing and rhetoric, and think deeply about the world and your place in it.
A Postgraduate Diploma in Arts in English is a good fit if you:
are interested in doing a Master of Arts
want to take your English and analysis skills to a higher level
enjoy exploring ideas within a supportive teaching environment
Planning information
Completing an endorsement is compulsory. A Postgraduate Diploma in Arts (English) requires 120 credits.
If you study full-time, you'll take 120 credits per year or 60 credits per semester.
Official regulations
To understand what you need to study and must complete to graduate read the official rules and regulations for this qualification.
You should read these together with all other relevant Statutes and Regulations of the University including the General Regulations for Postgraduate Degrees, Postgraduate Diplomas, and Postgraduate Certificates.
Returning students
For returning students, there may be changes to the majors and minors available and the courses you need to take. Go to the section called 'Transitional Provisions' in the Regulations to find out more.
In some cases the qualification or specialisation you enrolled in may no longer be taking new enrolments, so may not appear on these web pages. To find information on the regulations for these qualifications go to the Massey University Calendar.
Please contact us through the Get advice button on this page if you have any questions.
Courses you can enrol in
Course planning key
Prerequisites

Courses that need to be completed before moving onto a course at the next level. For example, a lot of 200-level courses have 100-level prerequisite courses.

Corequisites

Courses that must be completed at the same time as another course are known as corequisite courses.

Restrictions

Some courses are restricted against each other because their content is similar. This means you can only choose one of the offered courses to study and credit to your qualification.
List A: Subject courses
Choose at least 90 credits from
List B: Subject courses
Choose no more than 30 credits from
Course code:

139763

Community Theatre

credits

30

What role does theatre have in the community? Is there a valid place for community theatre in a secular society? If so, what stories need to be told through theatre? How might we tell them? The exploration of these questions will involve, initially, the examination of a range of historical and contemporary models of community theatre. Students will then engage in exploratory workshops, in community research, writing, rehearsals and theatrical performance.

View full course details
Course code:

139765

New Directions in Creative Writing

credits

30
Course code:

154708

Modern Fiction, Popular Culture and the Media

credits

30

An examination of major developments in approaches to fiction in the twentieth century, focusing on modern and postmodern trends, and on how these have impacted on the rise and alleged decline of distinctions between elite art and popular culture. Texts for analysis are selected from both literature and film and include examples of canonical as well as popular fiction.

View full course details
Entry requirements
Admission to Massey
All students must meet university entrance requirements to be admitted to the University.
Specific requirements
To enter the Postgraduate Diploma in Arts (English) you will have been awarded or qualified for the Bachelor of Arts degree, with a major in the intended postgraduate subject, or equivalent.
You will need to have achieved a grade average in your bachelor degree that demonstrates an adequate level of preparation for the postgraduate qualification. This normally means that a B- grade average or above is required.
You will need to provide verified copies of all academic transcripts for studies taken at all universities other than Massey University.
English language requirements
To study this qualification you must meet Massey University's English language standards.
English language skills
If you need help with your English language skills before you start university, see our English for Academic Purposes (EAP) courses.
Fees and scholarships
Fees, student loans and free fees scheme
Your tuition fees may be different depending on the courses you choose. Your exact fees will show once you have chosen your courses.
There will also be some compulsory non-tuition fees and for some courses, there may also be charges for things such as study resources, software, trips and contact workshops.
Already know which courses you're going to choose?
You can view fees for the courses that make up your qualification on the course details pages.
Student loans (StudyLink) and Fees Free scheme
You may be eligible for a student loan to help towards paying your fees.
The New Zealand Government offers fees-free tertiary study for eligible domestic students. Find out more about the scheme and your eligibility on the Fees Free website. To use the site's eligibility checking tool, you will need your National Student Number.
Current and returning Massey students can find their National Student Number in the student portal.
Careers and job opportunities
Your love of literature and writing can take you into a range of professions where literacy, critical thinking and communication skills are highly valued. Employers appreciate the ability of BA Honours (English) graduates to research effectively, analyse rigorously and communicate with style.
Through studying English you'll develop a set of flexible interpersonal and professional skills that ensure you remain agile and able to take on future opportunities.
Our graduates have pursued careers in:
teaching English, creative writing, theatre studies, and English as a second language
publishing and e-publishing: writing, editing, researching, technical writing
working as a literary agent /writing coach
web content development
journalism
freelance speech writing, travel writing, blogging and reviewing
librarianship
liaison and relationship management
arts administration
community development
corporate training
corporate event management.
Related study options
With a Graduate Certificate in Arts (Creative Writing) you'll examine inspiring creative writing and start developing your own.
Unlock your imagination, expand your creative thinking and polish your writing.
With a Diploma in Arts (Creative Writing) you will examine inspiring creative works and explore your personal creative approach through poetry, life writing, scriptwriting, and fiction.
Examine great creative works and start writing your own. The Graduate Diploma in Arts (Creative Writing) will give you the equivalent of an undergraduate major in creative writing without completing a second bachelor's degree.
English – Graduate Certificate in Arts
Specialisation
Understand how words shape our world with the Graduate Certificate in Arts (English).
English – Bachelor of Arts (Honours)
Specialisation
With Massey's Bachelor of Arts (Honours) (English), you can take your undergraduate study of English further.
English – Bachelor of Arts
Specialisation
Develop your passion for literature. Understand how great writing has shaped identity, culture, and society.
English – Diploma in Arts
Specialisation
Do you have a passion for literature? The Diploma in Arts (English) will give you versatile and transferable skills that can open many career pathways.
English – Master of Arts
Specialisation
With Massey's Master of Arts (English) you can build on your undergraduate study and follow your passion for literature. Complete advanced research into an aspect of English, rhetoric or theatre studies.
English – Graduate Diploma in Arts
Specialisation
The Graduate Diploma in Arts (English) will give you the equivalent of an undergraduate major in English without having to complete a second bachelor's degree.
Use your passion for writing to transform yourself and the world through an intense exploration of language.
Useful planning information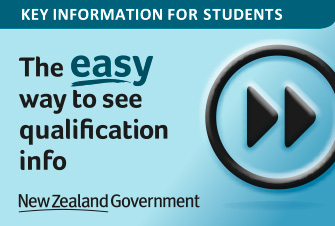 Key information for students
Compare qualifications and academic information across different New Zealand institutions. Learn more on careers.govt.nz