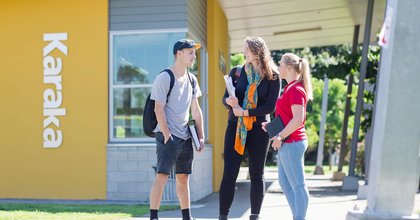 Massey's Manawatū halls, apartment style pods and housesare fully furnished, have wifi internet access and are smoke-free.
Our Manawatū halls are either catered or self-catered with shared bathrooms. We recommend first year students stay in catered accommodation, but offer self-catered options to those with special dietary needs.
Our Manawatū campus is based in Palmerston North, in the lower North Island. A small city surrounded by farmland, Palmerston North offers students all the services they will require along with the opportunity to get involved in lots of outdoor activities. It is a two hour drive south to Wellington city.
Accommodation comparison
Accommodation comparison of all the Manawatū campus accommodation options.
Accommodation option
Beds
Housing style
*Full Year Cost
Ideal for
Catering
Wheelchair access
Walking time to campus

Mataī, Miro, Tawa & Tōtara Hall,

200

Hall community
(single rooms)

$17,360

Students aged 17 - 23 years

Catered

Yes

0 mins

Colombo Hall

67

Alcohol free
Hall community
(single rooms)

$17,360

Students aged 17 - 23 years

Catered

Yes

0 mins

Egmont Court

90

Hall community
Shared pods  
(single rooms)

$10,000 - $17,360

Students aged 17 - 23 years

Catered & Self-catered

No

0 mins

City Courts[KM1]

90

Hall community
Shared pods
(single rooms)

$17,360

Students aged 17 - 23 years

Catered

No

0 mins

Atawhai single (2 bed house), Atawhai single (5 bed house)

85

Flatting environment

$9,600

Students aged 21 - 30 years

Self-catered

No

10 mins

Kairanga & Rotary Courts

120

Flatting environment

$8,840

Students aged 20 - 30 years

Self-catered

No

10 mins
Services included
Internet, electricity, water and gym membership
There is internet/wifi access within each bedroom, and communal areas of the halls, each student will have access to 400GB per month on up to 3 devices. A gym membership at our Massey Recreation Centre is included, and meals if you are in a catered hall.
Furniture
All rooms in our halls, pods and flats are fully furnished and have:
king single bed and mattress
desk and chair
rubbish bin
wardrobe and storage cupboards and/or drawers
bookcase or shelves
lockable door
carpet
lighting and electrical outlets
heater.
You need to bring personal items such as:
bedding and towels (or you can purchase a bedding pack when you accept your offer).
clothing hangers
toiletries and toiletries bag
laundry basket
laundry powder
cleaning products
an electric fan for cooling your room.
Cleaning
We clean the communal spaces of our community halls but residents must clean up after themselves in these spaces. Residents are responsible for cleaning their own rooms.
Security and safety
All Massey University accommodation facilities have swipe card or key access and rooms have a secure lock. Each campus is supported by a security service which assists the accommodation teams to ensure that the living environment is safe.
2024 occupancy dates
These are the contract dates for 2024.
2024 occupancy dates for the accommodation at the Manawatū campus.

| Term | Start date | End date | Duration |
| --- | --- | --- | --- |
| Full Year | Sunday 18 February 2024 | Sunday 24 November 2024 | 40 Weeks |
| Semester 1 Only | Sunday 18 February 2024 | Sunday 30 June 2024 | 19 Weeks |
| Semester 2 Only | Sunday 7 July 2024 | Sunday 24 November 2024 | 20 Weeks |
Catering
For halls that are catered, the meal plan offers two meals daily – lunch and dinner Monday to Friday, and brunch and dinner at weekends. Brunch 10am to 1pm, lunch 11am to 1.30pm and dinner 5pm to 7.30pm.
Students use their student ID card to receive meals, which are served at the communal dining hall at the Student Centre on the main concourse, or can be taken away.
The dining hall offers a diverse range of food choices that change daily.
Our Time2Eat App allows you to view the menu, order a takeaway meal and give feedback.
Alcohol
Only some of the accommodation options at the Manawatū campus allow you to have alcohol. For those that do, you can store some forms of alcohol, and drink it in moderation within the designated areas on Thursdays to Saturdays between 7pm - 10pm.
Map
This map outlines all accommodation at the Massey University Manawatū campus Palmerston North.
Parking and transport
Halls of residence parking permits
There are parking areas reserved for halls residents for each semester. Since halls parking is allocated on a 'first come first served' basis, we recommend you apply as soon as you have a confirmed place in a hall. You must re-apply for each semester.
Halls of residence parking is $140.00 per semester, plus a $20.00 refundable bond for an access card to the car park.
Car parking
For those with accommodation a bit further away, parking at Massey's Manawatū campus is at the Orchard Road car park, which costs $2.30 per day. Pre-pay parking is also available in the Orchard Road and Bourke Road car parks.
Bike storage
Bike stands are located around campus. Space in the bike storage shed can be rented for $5 and a $20 refundable bond.
Maps & parking for Manawatū campus in Palmerston North
Public transport
The Palmerston North public bus service route includes Massey University's Manawatū campus. Students travel free.
Accessibility
Massey's Manawatū campus accommodation offers accessibility options for those students who require it. Please outline any requirements you have in your accommodation application.
24/7 support
Our accommodation teams at Massey University's Manawatū Campus provide all day, everyday support to all student residents.
Manawatu Campus has two Assistant Managers living on-site overseeing our residential life experience. A Residential Life Coordinator also lives on site and supports management.
Residential Assistants/ Residential Life Officers
Each hall has Residential Assistants (known as RAs) who live on-site. RAs welcome new residents, support them and create a fun and safe community. These are Massey students, employed to provide pastoral support to residents out of office hours. They organise events like sports days and barbeques to help to create a community that is a fun, safe place to live and achieve academic success.
Residential Life Officers (RLOs) are senior students who have lived in our Halls as students and RAs. They support the RAs and ensure our incident response is robust.
Contact us
Phone: +64 6 951 7163 | Emergency after hours phone: +64 27 246 2316 (Hall Duty Residential Assistant) | Email: accommodation.manawatu@massey.ac.nz
Other support services
Kaingarua (Māori students' study space) and Te Atawhai (Manawatahi common room).
Fale Pasifika - computer lab, free wifi printing, study and meeting space, a kitchen and shower.
Chaplaincy and religious services are available at The Centre.
An Islamic prayer room is situated on campus.
International students
We encourage all new international students to live at Massey halls for their first year of study provided they are over 18 years of age. Our halls offer a supportive, welcoming environment for international students.
Accommodation handbook
For more information on all of Massey accommodation download the accommodation handbook.
Release of contract
You can apply to be released from your contract if you are withdrawing:
before our official withdrawal date (1 December 2023 for returning halls residents, or 22 January 2024 for new halls residents)
from study at Massey University
for compassionate reasons.
If you are currently living in the halls, talk to a senior member of the Residential Life Team before you complete this form.
Please email your application form and any supporting documents to our office at: Manawatū Campus accommodation.manawatu@massey.ac.nz
If your application is approved, all penalties are calculated from the date we received your application.
Your applications will be reviewed and considered by our Release of Contract Panel, and we'll make a decision within seven working days.
Once a decision has been made, you will be contacted by a member of our team informing you of the outcome.
Manawatū accommodation office
Hours

Monday to Friday, 8.30am to 4.30pm

Office phone

Location

Physical address

Massey University

Accommodation Services Office

Tennent Drive

Palmerston North 4410

Located on the corner of University Avenue and Rehab Road.


Postal address

Massey University

Student Accommodation Manawatū

Private Bag 11222

Palmerston North 4442
Short-term accommodation for block course students is available at our Auckland, and Manawatū and Wellington campuses.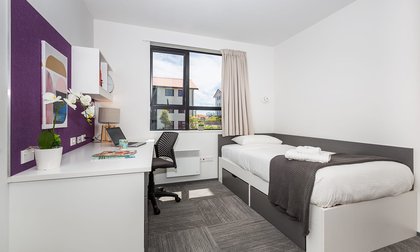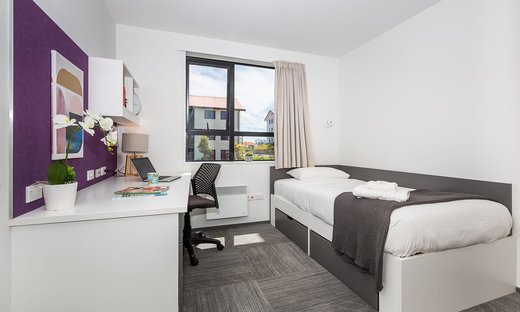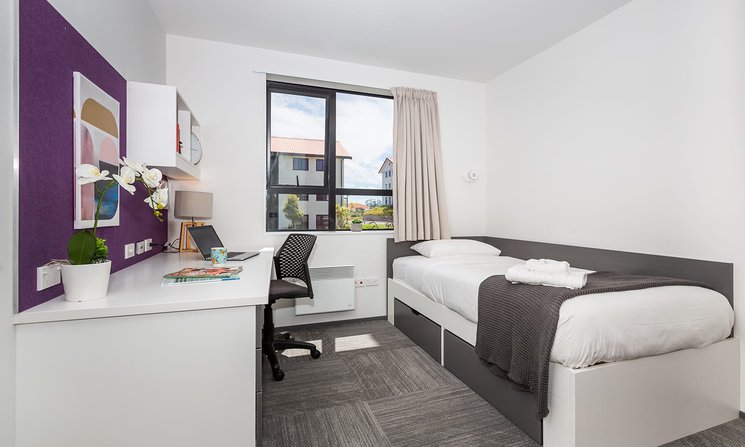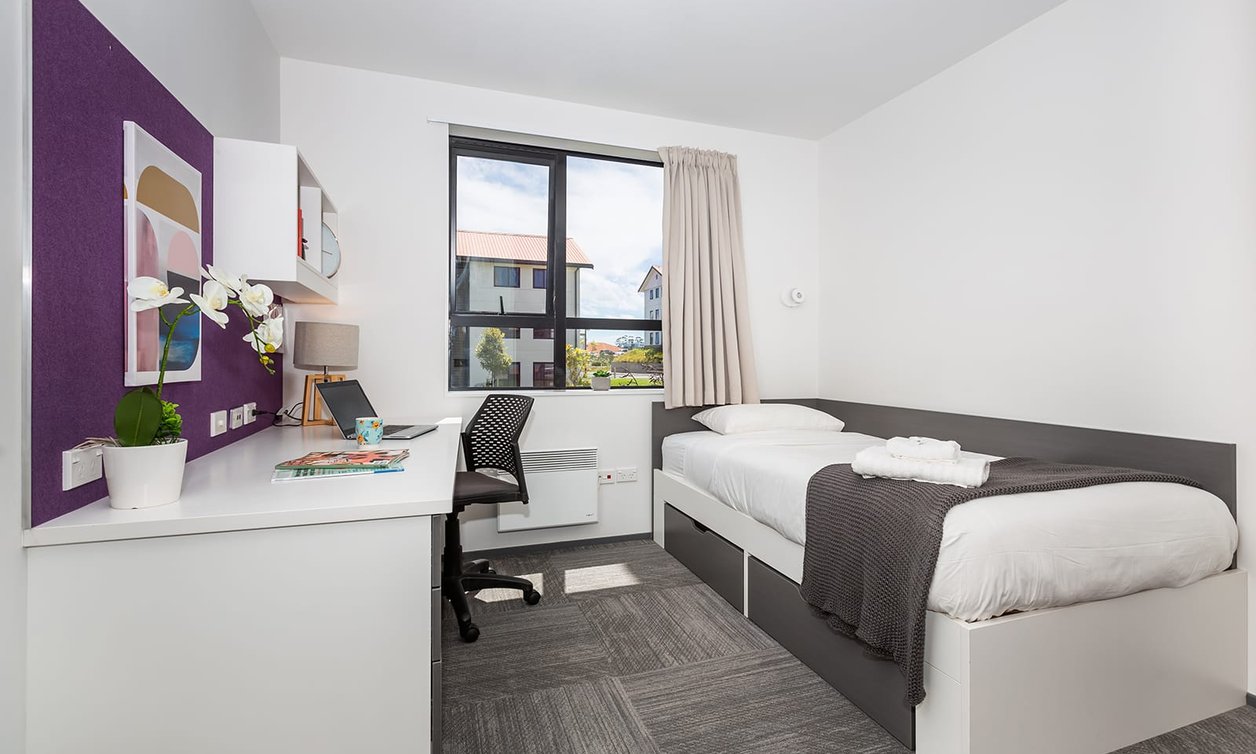 With its green, park-like grounds in the compact, friendly city of Palmerston North, Manawatū campus is a great place to enjoy the real student lifestyle.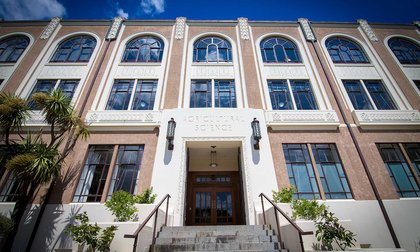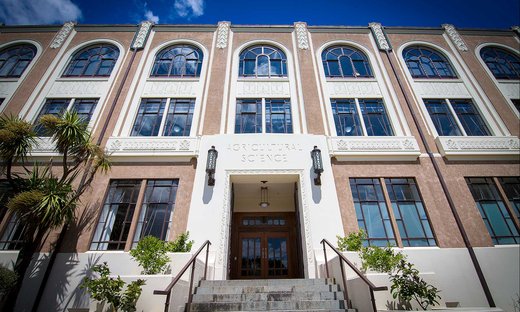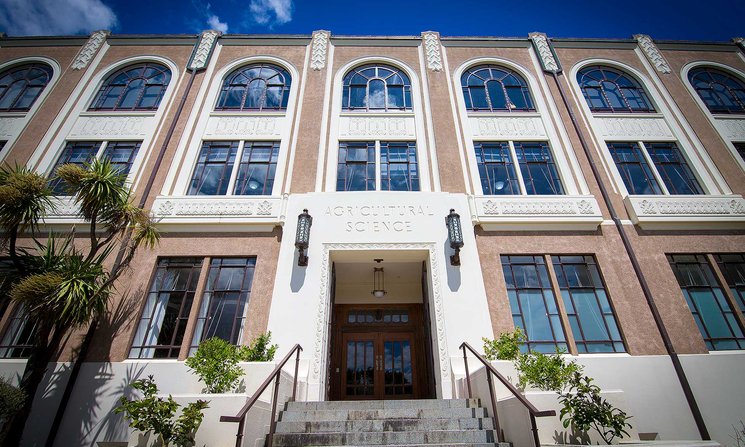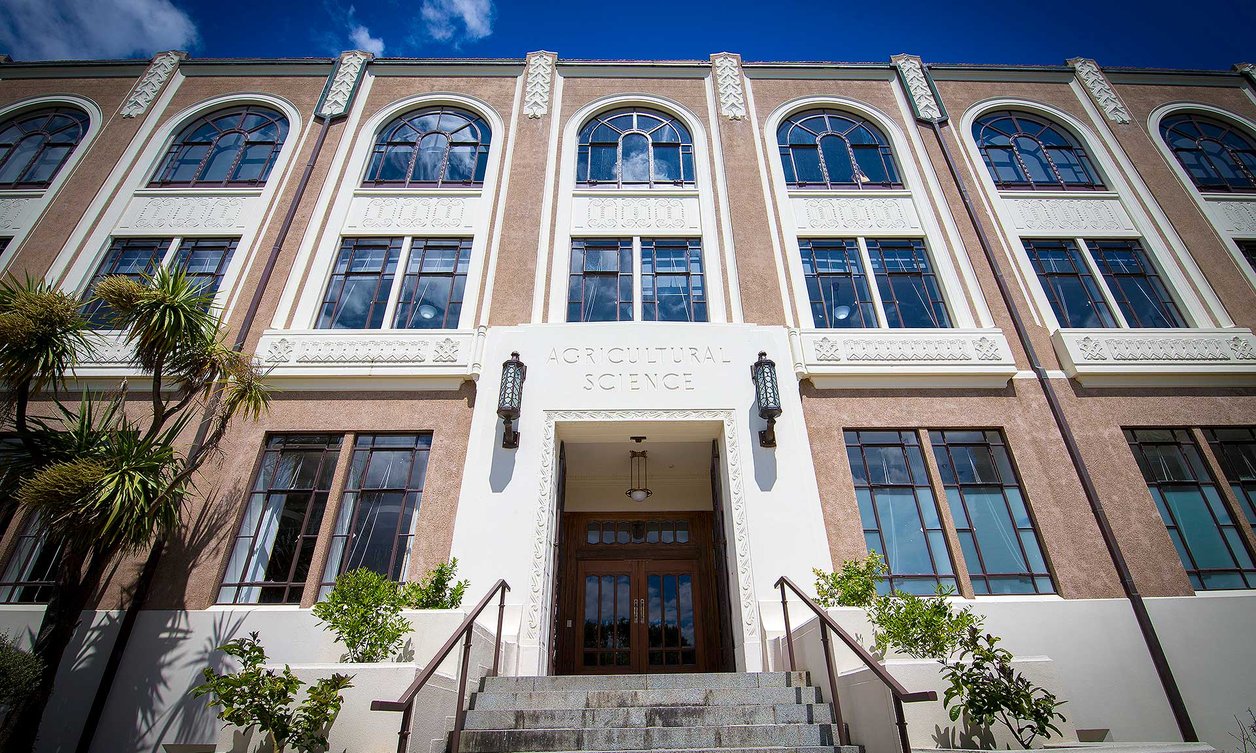 We offer a lot of support to help you have a positive time at Massey and to make the most of student life.