Where you can study
Manawatū campus (Palmerston North)
International students
International students are not New Zealand citizens or residents.
Open to international students on campus in New Zealand
Specialise in Food Process Engineering for your Bachelor of Food Technology with Honours at Massey
Every day new food products and food ingredients are developed. The large-scale food manufacturing processes needed to bring these safely and sustainably to the world are designed and managed by food engineers. With the Massey University food process engineering major, you will have the skills and knowledge to work in and to eventually lead this exciting global industry.
The world's growing population needs healthy and safe foods and New Zealand is an important link in the global food supply chain to meet this demand.
Global opportunities
You could go on to manage the development and installation of new processing lines and factories producing products meeting the customer requirements in a safe, economical and sustainable way. You could also turn your great ideas into new innovative solutions. These could then be developed into a business.
The possibilities are endless and your skills can be applied all over the world.
A Bachelor of Food Technology with Honours in Food Process Engineering is a good fit if you:
think methodically and enjoy research
are interested in how raw agricultural products are transformed into healthy and exciting food products
want to design or manage your own food factory.
Planning information
Full-time study in the first year comprises eight 15-credit courses, for a total of 120 credits. We recommend studying 60 credits per semester.
This major can be started at the Auckland or Manawatū campuses but the final one-and-a-half years of the qualification must be completed at Manawatū. If you start studying this major at Auckland, before beginning Semester Two of Year 3 you will need to decide if:
you are going to change major so you can remain studying on the Auckland campus OR
you are going to move to the Manawatū campus to continue with this major.
Practical work experience while you study
During your time with us you have to spend 800 hours (a minimum of 6 months) working as engineers with companies.
You will be required to submit two reports on your experiences. You may complete your practical work at the end of your second and third years of study (or the final practical after your fourth year).
See the main Bachelor of Food Technology with Honours page for more detailed information.
Official regulations
To understand what you need to study and must complete to graduate read the official rules and regulations for this qualification.
You should read these together with all other relevant Statutes and Regulations of the University including the General Regulations for Undergraduate Degrees, Undergraduate Diplomas, Undergraduate Certificates, Graduate Diplomas and Graduate Certificates.
Returning students
For returning students, there may be changes to the majors and minors available and the courses you need to take. Go to the section called 'Transitional Provisions' in the Regulations to find out more.
In some cases the qualification or specialisation you enrolled in may no longer be taking new enrolments, so may not appear on these web pages. To find information on the regulations for these qualifications go to the Massey University Calendar.
Please contact us through the Get advice button on this page if you have any questions.
Courses you can enrol in
Course planning key
Prerequisites

Courses that need to be completed before moving onto a course at the next level. For example, a lot of 200-level courses have 100-level prerequisite courses.

Corequisites

Courses that must be completed at the same time as another course are known as corequisite courses.

Restrictions

Some courses are restricted against each other because their content is similar. This means you can only choose one of the offered courses to study and credit to your qualification.
Part Three
Choose 15 credits from
Course code:

280304

Bioseparation and Purification Processes

credits

15

The principles and practice of bioseparations and purification processes. The following unit operations will be included: distillation, leaching, liquid/liquid extraction, protein fractionation, flocculation and chromatographic separations. A laboratory course.

View full course details
Part Four
Entry requirements
Admission to Massey
All students must meet university entrance requirements to be admitted to the University.
Specific requirements
Please see entry requirements details on the Bachelor of Food Technology with Honours page.
English language requirements
To study this qualification you must meet Massey University's English language standards.
English language skills
If you need help with your English language skills before you start university, see our English for Academic Purposes (EAP) courses.
Can't meet the entry requirements?
There are some alternative ways to help you enter the food technology qualification:
Certificate in Science and Technology
This one-semester pathway is for students who need extra preparation in mathematics (160105 Methods of Mathematics), physics (124100 Introductory Physics) or chemistry (123103 Chemistry for Modern Sciences). These courses can be taken separately (depending on your background) or as part of the CertScTech qualification.
Please note you must have achieved 16 Credits in NCEA Level 2 Mathematics (or equivalent) before you enrol into 124100 Introductory Physics, 160105 Methods of Mathematics. To find out if you have what it takes, or what you need, to do the introductory courses we recommend that you attempt the relevant quiz here. Once you have completed the test/s, please contact the relevant course coordinator or enquire through this page to discuss your suitability for this course or an alternative pathway.
Diploma in Science and Technology
This two-semester pathway is if you need extra preparation in mathematics, physics or chemistry.This is suitable if you wish to study a wide range of courses and keep your options open to change to another qualification.
You can also choose subjects from: biology, programming, statistics, food, accounting, marketing, finance and management.
Summer Compact Courses (at Auckland Campus only)
These courses may be suitable if you need extra preparation in mathematics, physics or chemistry. These courses are an intensive learning experience. You are advised to only take two introductory subjects. Tuition in each course takes six weeks and attendance is required during January and early February. These courses can be taken as a Certificate of Proficiency and can be put towards another qualification in the Bachelor of Science, Bachelor of Information Sciences and Bachelor of Business.
If you prefer to study at a slower pace, equivalent preparatory courses are available via Distance Learning mode: 123103 Chemistry for Modern Sciences, 124100 Introductory Physics or 160105 Methods of Mathematics.
If you are currently completing Year 13 you should apply for discretionary entrance if you intend to begin study over summer before your NCEA Level 3 results (or equivalent) become available in January. See Massey University entry requirements for more information.
Fees and scholarships
Fees, student loans and free fees scheme
Your tuition fees may be different depending on the courses you choose. Your exact fees will show once you have chosen your courses.
There will also be some compulsory non-tuition fees and for some courses, there may also be charges for things such as study resources, software, trips and contact workshops.
Already know which courses you're going to choose?
You can view fees for the courses that make up your qualification on the course details pages.
Student loans (StudyLink) and Fees Free scheme
You may be eligible for a student loan to help towards paying your fees.
The New Zealand Government offers fees-free tertiary study for eligible domestic students. Find out more about the scheme and your eligibility on the Fees Free website. To use the site's eligibility checking tool, you will need your National Student Number.
Current and returning Massey students can find their National Student Number in the student portal.
Bachelor of Food Technology with Honours fees
The BFoodTech(Hons) is a four year honours degree programme. Please note that fees will be charged according to the academic level of courses. This means that Years 1, 2 and 3 will be charged at the undergraduate course rate and Year 4 which is an honours year, will be charged at the postgraduate course rate.
Careers and job opportunities
Career options after completing the Food Product Technology major include:
food process engineer
process engineer
design engineer
production supervisor.
International students
New Zealand is a great place to study. Massey University's reputation is supported by our international rankings, accreditations and associations. We are rated five star plus by the QS World University Rankings.
Massey University has small class sizes, and our lecturers and staff are friendly and approachable.
As an international student, there are entry requirements that will apply to you. We recommend that you apply at least three months before your anticipated start date so your application can be processed in time. There are additional steps you will need to take. These include obtaining a visa and travel bookings if your study is to be in New Zealand.
Accreditations and rankings
Engineering New Zealand - Washington Accord
Massey's Bachelor of Engineering with Honours is accredited by Engineering NZ under the Washington Accord, allowing our graduates to work internationally.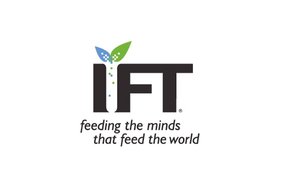 Institute of Food Technologist (IFT) accreditation
Both majors of the BFoodTech (Hons) are approved by the US-based Institute of Food Technologists (IFT).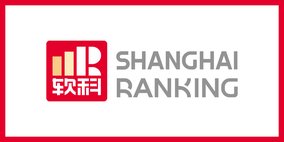 ShanghaiRanking - Food science and technology
Massey University is ranked as one of the top 75 universities worldwide for Food Science and Technology (out of 300) by ShanghaiRanking.
Related study options
Massey's Diploma in Dairy Technology is an essential qualification for new employees in the dairy industry, and also provides opportunities for upskilling and diversification for established employees within the sector.
Learn how to develop the great-tasting food products of the future, incorporating exciting new nutritional health benefits.
Enhance your career in the food industry with a Master of Food Safety and Quality. You will play a key role in managing food safety and quality in any food manufacturing company, food auditing company, or regulatory authority.
Massey's Master of Food Technology will provide you with the practical skills needed to undertake independent research in the food industry. Become a research and development champion in the food industry.
Massey's Postgraduate Certificate in Educational and Developmental Psychology will develop your expertise to work across educational and community contexts in the areas of learning, assessment, wellbeing, and change.
Useful planning information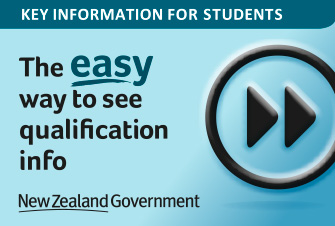 Key information for students
Compare qualifications and academic information across different New Zealand institutions. Learn more on careers.govt.nz