Where you can study
Distance and online
Manawatū campus (Palmerston North)
International students
International students are not New Zealand citizens or residents.
Open to international students on campus in New Zealand
Note: Note that not all courses are available in any one year.
Specialise in Geography for your Diploma in Arts at Massey
Geography involves understanding the processes shaping the changing relationships between people and Earth.
Geography investigates the physical and social environments we inhabit. It looks at those environments' interaction at global, regional, and local levels.
It is based on the idea that all places are the product of social and natural processes that occur there, but that also connect them to other places.
Planning information
Full-time study comprises eight 15-credit courses for a total of 120 credits in one year. We recommend you aim for 60 credits per semester.
If you later proceed to the Bachelor of Arts degree, all of the courses in your Diploma of Arts can be transferred to the Bachelor of Arts.
Official regulations
To understand what you need to study and must complete to graduate read the official rules and regulations for this qualification.
You should read these together with all other relevant Statutes and Regulations of the University including the General Regulations for Undergraduate Degrees, Undergraduate Diplomas, Undergraduate Certificates, Graduate Diplomas and Graduate Certificates.
Returning students
For returning students, there may be changes to the majors and minors available and the courses you need to take. Go to the section called 'Transitional Provisions' in the Regulations to find out more.
In some cases the qualification or specialisation you enrolled in may be no longer be taking new enrolments, so may not appear on these web pages. To find information on the regulations for these qualifications go to the Massey University Calendar.
Please contact us through the Get advice button on this page if you have any questions.
Courses you can enrol in
Course planning key
Prerequisites

Courses that need to be completed before moving onto a course at the next level. For example, a lot of 200-level courses have 100-level prerequisite courses.

Corequisites

Courses that must be completed at the same time as another course are known as corequisite courses.

Restrictions

Some courses are restricted against each other because their content is similar. This means you can only choose one of the offered courses to study and credit to your qualification.
Subject courses
Choose no more than 15 credits from
Course code:

145111

Society, Environment and Place

credits

15

An introduction to the diversity of human geography focusing on themes such as state and economy; geography of consumption; identity and exclusion; agrifood; migration; geographies of the lifecourse.

View full course details
Course code:

230121

Future State: New Zealand in the 21st Century

credits

15

An inter-disciplinary exploration of the pressing social, political and economic issues (present and future) facing New Zealand in the 21st century such as globalisation, inequality and environmental challenges from the perspectives of the social science disciplines of geography, anthropology, sociology and politics.

View full course details
Course code:

233105

Our Dynamic Earth

credits

15

An introductory course exploring the dynamics of Earth and how it changes through time, from the core to the atmosphere, plate tectonics to volcanoes, glaciers to rivers, mountains to oceans, and mass extinctions to the evolution of life. Through exploration of these processes and their interrelationships with environments and society, including natural hazards, climate change, and earth resources, students will develop their practical, problem solving, and communication skills.

View full course details
Choose at least 45 credits from
Entry requirements
Admission to Massey
All students must meet university entrance requirements to be admitted to the University.
Specific requirements
There are no specific entry requirements for this qualification, outside of university admission regulations.
To study this qualification you must meet Massey University's English language standards.
English language skills
If you need help with your English language skills before you start university, see our English for Academic Purposes (EAP) courses.
Can't meet the entry requirements?
If you need to do a course before you start your qualification, there may be options for you in Summer School.
Fees and scholarships
Fees, student loans and free fees scheme
Your tuition fees may be different depending on the courses you choose. Your exact fees will show once you have chosen your courses.
There will also be some compulsory non-tuition fees and for some courses, there may also be charges for things such as study resources, software, trips and contact workshops.
Already know which courses you're going to choose?
You can view fees for the courses that make up your qualification on the course details pages.
Student loans (StudyLink) and Fees Free scheme
You may be eligible for a student loan to help towards paying your fees.
The New Zealand Government offers fees-free tertiary study for eligible domestic students. Find out more about the scheme and your eligibility on the Fees Free website. To use the site's eligibility checking tool, you will need your National Student Number.
Current and returning Massey students can find their National Student Number in the student portal.
Careers and job opportunities
Geographers are in demand in many areas, including those in the list below.
Conservation.
Energy development.
Forestry.
Resource use.
Teaching.
Tourism.
Accreditations and rankings
QS Ranking - Geography
Massey is ranked in the world's top 200 universities for geography in the Quacquarelli Symonds (QS) World University Rankings.
Related study options
Geography – Graduate Certificate in Arts
Specialisation
With Massey's Graduate Certificate in Arts (Geography), you can study geography without completing a second bachelor's degree. Learn how we interact with our cultural, social, and physical environments.
Geography – Bachelor of Arts (Honours)
Specialisation
With Massey's Bachelor of Arts (Honours) (Geography) you can take your study of geography further.
Understand your place in the world with Massey's Bachelor of Arts (Geography). Learn how we interact with our cultural, social, and physical environments.
Geography – Postgraduate Diploma in Arts
Specialisation
Take your study of geography to a higher level with Massey's Postgraduate Diploma in Arts (Geography). Enhance your research skills by investigating a topic in geography that interests you.
Take your study of geography to a higher level with Massey's Master of Arts (Geography). You can build on your undergraduate interest in geography and develop your critical research skills.
Geography – Graduate Diploma in Arts
Specialisation
The Graduate Diploma in Arts (Geography) will give you the equivalent of an undergraduate major in geography without having to complete a second bachelor's degree.
Gain advanced knowledge and skills to help overcome poverty and enhance human wellbeing.
Useful planning information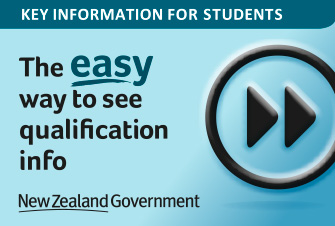 Key information for students
Compare qualifications and academic information across different New Zealand institutions. Learn more on careers.govt.nz