Where you can study
Auckland campus
Distance and online
Wellington campus
Manawatū campus (Palmerston North)
International students
International students are not New Zealand citizens or residents.
Open to international students on campus in New Zealand, or studying online outside New Zealand
Specialise in Without Specialisation for your Diploma in Arts at Massey
Explore tertiary study with a Diploma in Arts. For many students, this is the first step towards taking a full Bachelor of Arts. The Diploma in Arts consists of eight courses (120 credits) from the Bachelor of Arts schedule.
You choose what you study
Completing the diploma without endorsement lets you sample different subjects and build a qualification that reflects your own particular interests.
Massey's Diploma in Arts is extremely flexible and you can include courses from many disciplines, including some from outside the humanities and social sciences.
Why study arts at Massey?
Massey offers passionate and friendly lecturers, world-class distance learning and access to multi-media learning materials.
The arts – in other words, the subjects of the humanities and social sciences – are the study of humanity: our history, beliefs, societies, languages and cultures. They ask questions about how we think, how we communicate, how we live, and how we interact with our environment. They teach us to analyse the meaning behind what we are, what we do, and how we came to be that way.
Massey will prepare you to be a free and original thinker who will lead New Zealand into the future and help solve some of our big problems.
A Diploma in Arts in Without Specialisation is a good fit if you:
want to take the first step towards a Bachelor of Arts
want the flexibility to follow your passions
have wide-ranging interests.
Related study options
Successful completion of this qualification will give you admission to New Zealand universities and prepare you for undergraduate study.
The Certificate of University Preparation will help you reach the standards you need to start studying towards a university qualification.
The Foundation Certificate (International – Accelerated) will help you prepare for undergraduate study by helping to increase your English and academic skills.
This qualification will help you prepare for undergraduate study by improving your English and academic skills.
Gain an advanced understanding of the roles, functions, and processes of intelligence to get a critical understanding of the ethical and professional issues involved in its practice.
Study key topics in international security with Massey's Postgraduate Certificate in International Security.
Inspire people, shape policy, solve problems, create new ways of thinking, and transform the world. You can study Massey's Graduate Certificate in Arts without completing a second bachelor's degree.
Learn to be a critical thinker, problem-solver, and inspire people with Massey's Graduate Diploma in Arts.
Useful planning information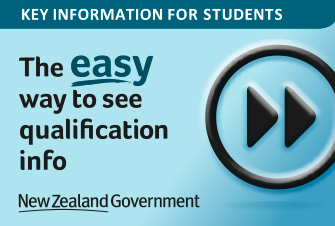 Key information for students
Compare qualifications and academic information across different New Zealand institutions. Learn more on careers.govt.nz