Where you can study
Distance and online
International students
International students are not New Zealand citizens or residents.
Open to international students studying online from outside New Zealand
Specialise in Without Specialisation for your Postgraduate Diploma in Education at Massey
With Massey's Postgraduate Diploma in Education, you'll learn how to critically apply theory and research. You'll understand the complex dimensions of current educational issues, practices and/or policies in particular contexts. By reflecting on research, you'll demonstrate skill in analysis, synthesis, and critical evaluation of teaching and learning.
Why study with us?
Massey uses an enquiry-based and inter-professional learning model. This results in best practice learning and teaching experiences and student learning outcomes. We employ a range of distance and blended learning delivery options. These provide flexible learning options for all students regardless of their location. You'll be taught by highly qualified, well-regarded teachers who are supportive and provide a high level of pastoral care.
Massey's Postgraduate Diploma in Education offers the largest number of endorsements of any postgraduate degree of its kind in New Zealand. Alternatively, you can follow an unendorsed pathway. This means you can choose from any of the courses in the endorsement areas or the elective schedule.
Your qualification options
Please note that the Postgraduate Diploma in Education does not qualify you to be a teacher. Explore education study options at Massey and the qualification you need to become a teacher in our education pathways tool.
Useful planning information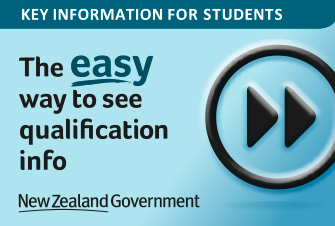 Key information for students
Compare qualifications and academic information across different New Zealand institutions. Learn more on careers.govt.nz