Top for agriculture
QS World University Rankings place Massey first in New Zealand for agriculture, second in Australasia and 34th in the world.
In the club
Massey has New Zealand's largest Young Farmers club. Learn skills, share knowledge, get connected and keep in touch.
The industry nod
Mixing practical work and theory, Massey's horticultural science degree has been co-designed with industry experts.
Learn by doing
Get hands-on experience in labs, field trips, and practical projects that focus on solving real-world problems.
Overview
Dig into food, farming and agribusiness at Massey – we know how to turn out in-demand graduates. We've taught agriculture and horticulture degrees since 1927. In global university ratings, we rank first in New Zealand for agriculture and 34th in the world.
Learn farming from world-class lecturers and researchers with specialisations such as plant breeding and Māori agribusiness. Master new skills at on-site farms and state-of-the-art laboratories. Gain work experience with potential employers. Explore new developments during field trips and study tours. Graduate work-ready, with degrees co-designed with industry.
Agriculture or horticulture is a good fit if you:
enjoy sciences or technology
want to work with animals or plants, or learn farming
like to combine hands-on work and analytical thinking.
Learn farming
Courses across agriculture and horticulture may cover:
agribusiness and international markets
business skills such as finance, marketing and supply chain management
breeding and genetics
food industry
sustainability.
Agriculture courses
With a mix of theory and practical work, students gain the skills and knowledge needed in farms and agribusinesses large and small, in New Zealand and overseas. Our degrees include at least 26 weeks' paid employment in agriculture. Plus we run New Zealand's largest Young Farmers Club.
Our farming courses include:
farm production systems
field trips to learn from farmers
real-world case studies
sheep and cattle, including wool, dairy and beef farming.
Horticultural courses
Ours is New Zealand's only horticultural degree co-designed with industry, with a mix of practical work and theory.
It includes:
field trips and study tours
food production
government policies and regulations
plant genetics and plant growth
Treaty of Waitangi Te Tiriti o Waitangi obligations.
How to study agriculture and horticulture
Discover what we offer if you're interested in agriculture and horticulture – whether you're coming to university for the first time, changing direction or returning to advance your study or career.
Undergraduate study
An undergraduate qualification is generally the first thing you'll study at university.
Postgraduate study
Once you've graduated with a bachelor's degree – or have equivalent experience – you'll be ready to take on postgraduate study.
What our students say
"My degree has been crucial, allowing a smooth transition into the first year of my career. It set me up with subjects like the soil science, GIS mapping, plant diseases, statistics, financial business analysis and – of course – plant biology that I have needed in my graduate role."

"I have always believed that there is real value in workplace experience as it gives students the ability to apply their learning. The opportunity to work with i4 lead me to work on various projects and has exposed me to new challenges, ideas and initiatives. It has also taught me new soft skills, and broadened my career aspirations."

"Upon completion of my degree I found it very easy to get a job. There is high demand for agriculture students in general, but more so for rural valuation students."

Our facilities
You'll have access to a wide range of first-class facilities when you study with us.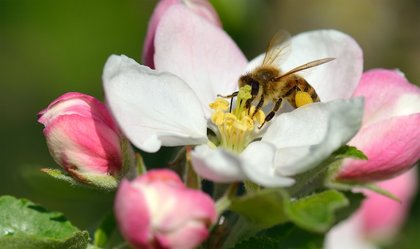 Massey horticultural units
Purpose-built facilities for teaching and research in plant science and production include:
7 hectare orchard
25 glasshouses
six temperature-controlled rooms
growth cabinets.
Plantings include apples, pears, green and gold kiwifruit, and vegetable trials of traditional Māori crops.
Location: Manawatū campus, Palmerston North
Contact: Mark Osborne
Email: m.a.osborne@massey.ac.nz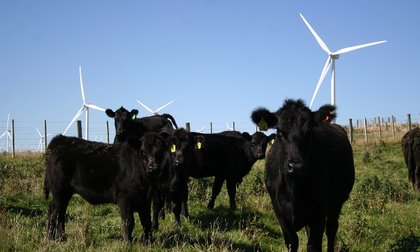 Massey Farms
Students and researchers can access 2,000 hectares at our six working farms, including:
dairy farms
sheep and beef farms
deer breeding unit
mixed enterprise and cropping unit.
Location: Manawatū campus
Jobs in agriculture and horticulture
Our graduates go everywhere from farms to food companies, from orchards to vineyards, from laboratories to exporters. Job prospects are good, as agribusiness and food are important to New Zealand and its economy.
Many Massey agribusiness students get jobs before they graduate.
Agriculture and horticulture careers include:
agribusiness consultants
animal or plant scientists, who specialise in areas such as breeding, food production or disease control
farm managers
rural property valuers, who work for banks, insurers or real estate firms
supply chain managers
viticulturists, who grow grapes for the wine industry.
Annual salary ranges for jobs
Which agriculture or horticulture qualification?
Examples of where our qualifications may take you.
Table showing jobs and what you could study to enter them.
Jobs
Examples of what you could study
Agribusiness manager, consultant or other leadership role
Master of Management (Agribusiness)
Master of Agribusiness
Animal scientist or consultant
Bachelor of Animal Science
Bachelor of Agricultural Science
Agricultural/horticultural manager or consultant
Bachelor of Agribusiness (Farm Management)
Bachelor of Horticultural Science
Bachelor of Agricultural Science
Plant scientist or consultant
Bachelor of Horticultural Science
Bachelor of Agricultural Science
Rural property valuer
Bachelor of Agribusiness (Rural Valuation)
Accreditations and rankings
Get an information guide
Download our guides to find out more about studying agriculture and horticulture at Massey.
Search courses or qualifications