At Massey there are a range of opportunities for student to be involved in decision making. This includes formal elected or appointed positions, such as:
University Council Student Representative
Academic Board Student Representative
College Board Student Representative
Elected Student Representatives for a group of fellow students.
Less formal or volunteer opportunities for students to be involved in decision-making at Massey include:
completing surveys, participating in forums and focus groups.
Across the university we have a minimum of 40 student representatives on a variety of boards, committees, and working parties. There are many opportunities for students who wish to be part of the decision making process at Massey, or who want to be included in student hui and discussion groups.
University Council student member
Minnie-Kalo Voi
Bachelor of Business student
As the student representative on the Massey University Council, my goal is to bring a fresh perspective to our voice, make sure our challenges are taken seriously and minority voices are heard and have the opportunity to contribute to Massey's strategic direction. I hope to inspire other Pacific and indigenous young people to step up to leadership roles, as that is where important conversations bring about positive change.
I've been in the student advocacy space for the last four years at Massey University. As a young Pacific leader, a few of my ground-breaking roles were as the Massey University Pacific Students' Association President (MUPSA) in 2020 and the first Pacific student elected to the Massey University Students' Association in 2021.
I am currently a student rep on various Boards, including Ako Aotearoa, Massey BBus Rep and Vice-President of the New Zealand International Student's Association (NZISA). These are a testament to my ability to successfully immerse myself in various roles and my strong ability to cultivate key relationships with multiple people across diverse backgrounds.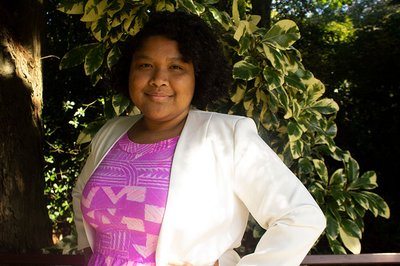 Academic Board student representatives
The Academic Board has five appointed student representatives.
More about the Academic Board and other Council committees
Student association leaders
The Massey University Students' Association (MUSAF) represents the 10 student bodies (4 mainstream, 3 tangata whenua, 3 Pacific).
Each students association is led by an elected student executive, run by a president.
Elections for student leader roles
Student leaders are elected annually. Elected roles include the University Council student representative and Student Association executive. These elections are run during Semester One through your student association.
The Student Voice project
Discover how you can have your say. We have long been committed to making sure students have a strong voice here at Massey. If you would like to reach out, contact us at studentvoice@massey.ac.nz.