Professor Giselle Byrnes is the Provost and is responsible for driving the development and implementation of strategies, policies and standards that underpin the delivery of:
quality research
enterprise and research commercialisation
learning and teaching.
The Provost
Professor Giselle Byrnes
BA, MA, PhD
Professor Giselle Byrnes is an internationally-recognised historian with senior management experience in universities in Aotearoa New Zealand and Australia.
Giselle has worked for the Waitangi Tribunal and taught history for a decade at Victoria University of Wellington. At the University of Waikato, she served as Professor of History, Head of Department and Pro Vice-Chancellor Postgraduate. At Charles Darwin University in Australia, she was Pro Vice-Chancellor Law, Education, Business and Arts and Pro Vice-Chancellor Community Engagement. Giselle has undergraduate degrees from the Te Whare Wānanga o Waikato University of Waikato and a PhD from the University of Auckland.
A former Fulbright scholar to Georgetown University, Washington DC, Giselle has served as President of the New Zealand Historical Association and is engaged in a number of sector-wide initiatives focused on equity, diversity and inclusion.
She has a deep commitment to advancing access to higher education and is a strong advocate for the critical role played by modern universities in creating social, cultural, and intellectual capital for public benefit and community wellbeing.
Responsibilities:
Office of the Provost
Academic Office – Online Learning Environment, Office of Academic Quality Reporting and Assurance, Teaching Academy, Centre for Learner Success, Curriculum Transformation Unit.
Research Office
Enterprise Office
Graduate Research School and Ethics
Office of Pacific Student Success
University Library (all campuses)
Massey University Press
New Zealand Food Safety Science and Research Centre
Riddet Institute Centre of Research Excellence
Ako Aotearoa National Centre for Tertiary Teaching Excellence
Email g.byrnes@massey.ac.nz
Phone +64 6 951 6480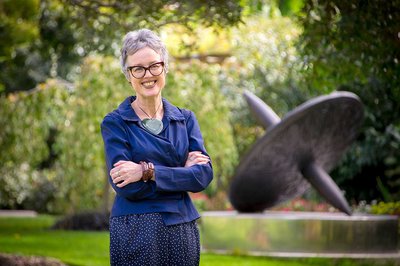 Research
Working collaboratively across the University, the Provost provides strategic academic leadership and management to the core services for research and researcher development through the:
We are globally renowned for the quality of our research.

The six key areas of research at Massey are:
Teaching and learning
Through the Academic Office, the Provost is accountable for leading and support excellence in teaching and learning, with executive oversight of:
Enterprise
The Provost is responsible for advancing the university commercially by growing the enterprise portfolio, which underpins Massey's business and innovation development activities at regional and national levels.
Enterprise organisations that fall under the Provost area include:
For more commercial initiatives at Massey see Subsidiaries and commercial ventures
Pacific Student Success
The Pacific Student Success Office, which supports Pacific students to succeed in their academic aspirations at Massey, sits under the Provost area.
Meet the Pacific Student Success team
Massey University is a research-led Aotearoa New Zealand university with a reputation for excellence in innovation and the creation of new knowledge.
We organise our teaching and research departments in five colleges made up of institutes, schools, departments and centres.