Type of qualification
Graduate diploma
Level of study
Undergraduate study
An undergraduate qualification is usually the first one you study.
NZQF level 7
Our courses follow the New Zealand Qualification Framework (NZQF) levels.
Time to complete
1 year(s) full-time (120 credits)
Up to 8 years part-time
Part-time available
International students
International students are not New Zealand citizens or residents.
Open to international students on campus in New Zealand, or studying on-line out
Study a Graduate Diploma in Information Sciences – GradDipInfSc
The Graduate Diploma in Information Sciences (GradDipInfSc) is intended mainly for graduates in an unrelated area who are seeking to retrain or upskill in the information sciences. Many of the students are studying via distance (online study) because they are working full time.
Massey is one of the few universities in New Zealand where your information sciences qualification covers all five disciplines of computer science, data science, information technology, information systems and software engineering. Many graduates have found it really useful to complete the Graduate Diploma "with no endorsement". This means that you can select the courses you are most interested in from across the range of subjects. You are strongly encouraged to select "no endorsement".
You'll learn a broad spectrum of skills from business management through to software development. So you'll emerge from your studies at Massey with a well-rounded understanding of the whole industry. You'll gain the applied skills that you'll need to become an excellent ICT professional.
In demand
IT employers are constantly seeking skilled staff. High demand areas include software development, software testing, business analysis, network security, project management and data/database.
What will I learn?
You will gain skills in:
the analysis, design and deployment of complex information technologies
software design and development
the use of professional software tools, and the administrative and organisational aspects of IT
how to work in a team in the IT environment
topics such as computer security, internet features, user interface design and more.
Further study
Successful completion of the Graduate Diploma (and a suitable GPA) enables you to move on to advanced study in the Postgraduate Diploma in Information Sciences (one year of 120 credits in taught courses) or the Master of Information Sciences (180 credits including 120 credits of taught courses and a major professional project.)
A GradDipInfSc is a good fit if you:
have an undergraduate degree
have some mathematical and logic ability
are interested in a career in the ITC industry.
Useful planning information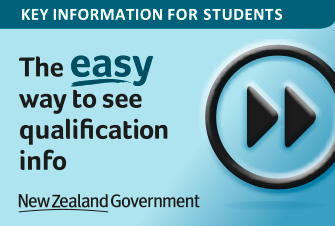 Key information for students
Compare qualifications and academic information across different New Zealand institutions. Learn more on careers.govt.nz