Type of qualification
Bachelor's degree
Level of study
Undergraduate study
An undergraduate qualification is usually the first one you study.
NZQF level 7
Our courses follow the New Zealand Qualification Framework (NZQF) levels.
Time to complete
6 months full-time (60 credits)
Where you can study
Manawatū campus (Palmerston North)
International students
International students are not New Zealand citizens or residents.
Open to international students on campus in New Zealand
Note: This is the pre-selection (open entry) phase of the BVSc
Study a Bachelor of Veterinary Science Pre-Selection – BVScPre-Sel
By studying at Massey you'll join a highly ranked, world-class veterinary science qualification that will open up career options in a wide variety of rewarding areas relating to animal and human health. Massey's veterinary degree is highly ranked globally and widely accredited. Our graduates work in many countries including the USA, Canada, New Zealand, Australia, the UK, and Asia.
Great facilities
Massey University is the veterinary school for the whole of New Zealand. So it is a key focus for Massey University and we have some of the best facilities in Australasia. You can see some of them in our Behind the Scenes virtual tour. We're also currently building more great facilities that will make our future veterinary students' learning experience even better.
Degree structure overview
Our Bachelor of Veterinary Science (BVSc), is a five-year (10 semester) qualification offered solely on the Manawatū campus in Palmerston North. The first semester (starting in February) is referred to as the 'pre-selection' semester. Depending on your performance in the pre-selection semester courses and selection assessments, you may be selected to the 'professional phase' (4.5 years long) beginning in July. Selection is competitive so it pays to come well prepared for the pre-selection semester.  Make sure you work on your communication and interpersonal skills and get a good background in the sciences before joining us.
Professional veterinary training
If you're selected into the professional phase, you'll be well trained in a broad range of animal species. You'll get hands-on experiences from day one and develop problem-solving skills, while learning everything you need to work as a veterinarian. You'll spend the final year on clinical placements and have the opportunity to focus more in an area of interest. In line with the international recognition of this degree, you will find the study rigorous, challenging and interesting.
International students
Many international students study veterinary science with Massey. We understand it takes a special kind of person to choose to complete their veterinary degree abroad and we welcome you to join us.
Fast track your veterinary career
In New Zealand, professional training qualifications (like medicine, vet and law) are undergraduate degrees, so you don't need a previous degree to study. Whether you've recently completed high school or have already done a couple of years or even a degree at university, you can join us to become a veterinarian in a total of five years or less.
The Massey veterinary degree is one of the fastest paths to becoming a fully qualified veterinarian, who is accredited to work in many countries (e.g. USA, Canada, Hong Kong, Singapore, Australia, NZ, South Africa and others). By spending fewer years at university, you can start your veterinary career sooner and save on tuition fees.
Renowned for an excellent lifestyle, New Zealand is a great place to study abroad for your American Veterinary Medical Association (AVMA) accredited veterinary degree.
A note for Canadian and American applicants
An undergraduate veterinary degree is a different educational model than you would be used to. However, as our degree is accredited by the Canadian and American Veterinary Medical Associations, you can be confident that it is recognized as the equivalent of a DVM degree from a North American vet school. This means you can return and work in the same way as if you had graduated from a vet school there.
A BVScPre-Sel is a good fit if you:
do well in science and mathematics
like solving problems and are self-motivated
want a challenging and rewarding career working with animals.
Related study options
Learn how animal breeding and genetics can have a positive impact on animal industries and the New Zealand economy.
Combine your love of animals and science with the only animal science degree available in New Zealand. This degree focuses on how nutrition contributes to the performance and health of animals.
Animal Science – Postgraduate Diploma in Science and Technology
Specialisation
Join a world-leading agricultural university. Massey's Postgraduate Diploma in Science (Animal Science) is a stepping stone to a research-based degree.
Stand out from other animal science graduates with Massey's Master of Science (Animal Science).
Keen to make a difference in the lives of animals? Combine your love of animals and science to make a difference to their health and welfare.
By studying veterinary science at Massey University, you'll join a world-leading veterinary qualification that will qualify you to work as a veterinarian in many different areas.
Massey's Master of Veterinary Medicine (Companion Animal) is a world-leading online education qualification, attracting students from all around the globe.
Gain the knowledge base and the analytical and management skills for a career helping improve the productivity and sustainability of the equine industry.
Study a Postgraduate Diploma in Veterinary Science (Veterinary Epidemiology) at Massey University, home to the EpiCentre - the largest veterinary epidemiology training and research centre in Australasia.
Massey's Postgraduate Diploma in Veterinary Science (Veterinary Medicine) is a stepping stone to a research-based degree.
When you study the Master of Veterinary Studies (Public Health) you will be learning from a world-leading group of researchers and teachers.
Massey's Postgraduate Diploma in Veterinary Science (Veterinary Public Health) is a stepping stone to a research-based degree.
Join Massey's Master of Veterinary Medicine, a world-leading online education qualification that attracts students from all around the globe.
Develop expertise in a specific area of veterinary science to progress your professional development.
Useful planning information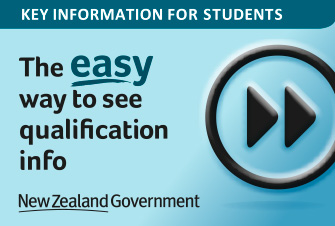 Key information for students
Compare qualifications and academic information across different New Zealand institutions. Learn more on careers.govt.nz