Type of qualification
Bachelor's degree
Level of study
Undergraduate study
An undergraduate qualification is usually the first one you study.
NZQF level 7
Our courses follow the New Zealand Qualification Framework (NZQF) levels.
Time to complete
3 years full-time (360 credits)
Up to 8 years part-time
Part-time available
Where you can study
Auckland campus
Distance and online
Manawatū campus (Palmerston North)
International students
International students are not New Zealand citizens or residents.
Open to international students on campus in New Zealand
Study a Bachelor of Accountancy – BAcc
Keen to become a professional accountant? This specialised degree will lead you to an accountancy career. You can become a member of one of the professional accounting organisations.
What will you learn?
The Bachelor of Accountancy will give you the skills needed to analyse accounting and business problems. You will gain a solid foundation in accounting and finance. You will also learn inter-personal and technical skills, knowledge and critical thinking skills. These are essential for success in today's business environment.
Your study has a solid foundation of compulsory courses, but it also provides some flexibility to choose courses for yourself.
The BAcc degree will give you an understanding of the legal and regulatory environments. You'll learn to identify and evaluate ethical dilemmas and provide logical ways to resolve them. You'll learn how best to communicate and use financial information to support business decisions.
You'll also learn the concepts and processes needed to protect and validate the integrity of accounting information.
Relevant study
Our lecturers are actively researching, bringing the most relevant developments in accounting theory and practice to your study. Massey is ranked third in Australasia and first in New Zealand for accounting research impact and productivity.
If you'd like to take accountancy as part of a broader business qualification, consider the Bachelor of Business (Accountancy).
Insights
The 2020 Student Experience Survey results for this qualification found that 75% of students on this qualification were satisfied with the teaching they have received, 81% believed assessment tasks challenged students to learn, and 83% highlighted that the qualification has given them "confidence to learn independently".
The 2020 Graduate Destination Survey results for this qualification found that 82% of graduates are in employment and 50% have continued in further study. The most common job title for graduated students was "Accountant". Respondents indicated that 60% were earning above the New Zealand median national salary.
Between 2018 and 2021 the average number of students enrolled in the qualification was 735 (headcount). In the 2020 academic year, 73% of students in the first year continued their studies and across the whole qualification 81% of courses were successfully completed.
The QS World University Ranking by Subject ranks Massey in the top 250 universities worldwide in this subject area.
A BAcc is a good fit if you:
know you would like to be an accountant
enjoy working in a team and meeting new people
would like a career with a new challenge every day.
What our students say
"The education that I received from Massey has prepared me well in starting my accounting career."

"The BAcc has truly set me up well for my career as an accountant and auditor, and the experience and knowledge that I gained enabled me to secure a position with Deloitte before I had even completed my degree."

Accreditations and rankings
Related study options
Become an accountancy specialist with the skills and knowledge to succeed in the world of business.
Accountancy – Master of Business Studies
Specialisation
The Master of Business Studies (Accountancy) will give you the business and accountancy skills to take your career to the next level.
Accounting – Graduate Diploma in Business Studies
Specialisation
Keen for a career in accountancy? By studying Massey's Graduate Diploma in Business Studies (Accounting) you can change the direction of your career.
Take your accountancy career to the next level. You'll gain an excellent understanding of accountancy principles and practical applications, skills that employers are looking for.
Useful planning information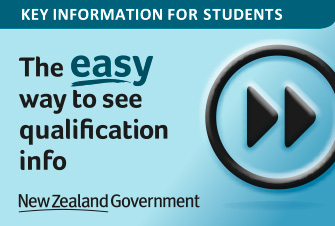 Key information for students
Compare qualifications and academic information across different New Zealand institutions. Learn more on careers.govt.nz