3rd in Asia-Pacific
Red Dot Design Awards put us in Asia-Pacific's top 3 – the only design school to be ranked in New Zealand and Australia.
Striving to be Tiriti-led
We work to uphold the principles of te Tiriti o Waitangi – and to empower all New Zealanders, especially Māori.
Global-ready skills
Our Massey graduates are sought after by employers and work in New Zealand, Australia, Europe, North America and beyond.
Overview
Prepare yourself for a creative future as a maker and innovator at College of Creative Arts – Toi Rauwhārangi. Get hands on and collaborative in our studio-based learning environment. Explore new ideas and techniques.
Examine what it means to be a creative person in Aotearoa New Zealand. Participate in real-world projects that make a difference. Let your imagination soar.
Learn from award-winning staff with industry experience in:
What you could study
Here is a small sample of the qualifications and courses you could study as a Massey creative arts student.
Undergraduate qualifications
An undergraduate qualification is generally the first thing you'll study when you start at university.
With Massey's BA, you can study subjects that you enjoy while learning to be a creative, critical and independent thinker. You'll get transferable skills that employers are looking for in a rapidly changing world.
Radical shifts are happening in the global music industry. Learn how to perform, promote and produce the music of tomorrow, from leading New Zealand artists and industry specialists, in the Bachelor of Commercial Music.
Become a well-rounded, innovative communication specialist, who is sought-after by employers with Massey's Bachelor of Communication.
Preparing you for an exciting career in the fast-evolving world of the screen arts industry.
Change the world through design. Study in New Zealand's leading and most comprehensive design qualification.
Discover how to produce work that makes people think and feel, act and react. Whatever your mode of art-making is, we'll help you find and develop your own creative voice.
Unique to Massey University, the Bachelor of Māori Visual Arts encompasses contemporary Māori art, Māori language, Māori culture, and tikanga.
Develop your technical skills and learn to think like a professional in the screen arts sector.
Postgraduate qualifications
Once you've graduated with a bachelor's degree – or have equivalent experience – you'll be ready to take on postgraduate study.
Show your in-depth understanding of the arts and their application to the real world with Massey's Bachelor of Arts (Honours). Enhance your qualification and prospects with further study.
Refine your specialist music skills with postgraduate study in Commercial Music. Singer, DJ, lighting tech, or tour manager—whatever your jam, we'll help you get further.
If you have achieved a high standard of academic performance in your Bachelor of Arts or BA (Hons), shift up a gear and complete an MA. It will stretch your horizons and take your prospects up a whole level.
Combine research and practice to give you the skills you need to make your mark in the highly competitive creative industries.
Use your passion for writing to transform yourself and the world through an intense exploration of language.
In the Master of Design, you'll produce innovative and responsive design work that is thoroughly grounded in design research methodologies and expertly realised.
Time to complete 12 months full time
Credits 120
Location Massey University and Wētā Workshop, Wellington, New Zealand
Undertake your own research and design project, exploring how Entertainment Design works as a tool for creating compelling characters, engaging worlds, and incredible stories. The programme culminates with a written research component presented alongside a body of concept design work.
Students will have access to Massey University workshop, studio, teaching, and library facilities.
Embed yourself in a rich dialogue about your creative practice in Massey's transdisciplinary Master of Fine Arts qualification, for artists and designers.
Challenge your own toi Māori practice, and learn from and be inspired by leading artists.
Further your skills and training with the development and production of a significant screen arts project.
A prestigious research qualification that demonstrates your ability to carry out independent and original research in your chosen field.
Search courses or qualifications
What our students say
"Forward-thinking faculty with great connections with the tight-knit music industry of New Zealand—what else would I be doing?"

"With 22 years in the film industry, the best advice I can give is don't stop learning, exploring, growing..."

"I am now much more willing to look for resources, contact people, not just settle for what I can get my hands on. I feel much more confident to work with other people and across countries."

Our facilities
You'll have access to a wide range of first-class facilities when you study creative arts with us. Here's a snapshot of what's on offer.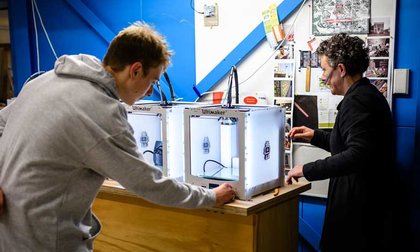 Fab Lab
Fab Lab Wgtn is Australasia's first digital fabrication laboratory (Fab Lab) affiliated to the Massachusetts Institute of Technology (MIT). Fab Lab's capabilities include: A computer-controlled laser cutter; numerically-controlled milling machine; a sign cutter; a precision milling machine to make three-dimensional moulds; surface-mount circuit boards; and small 3D printers, for fast production of 3-dimensional forms.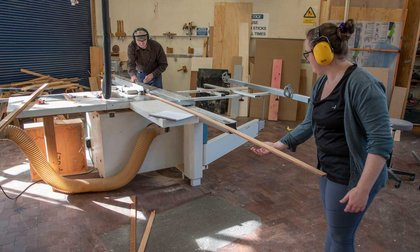 Art facilities
Use the world-class facilities at our College of Creative Arts – Toi Rauwhārangi to develop your skills and master new techniques. We have a metal workshop and a darkroom, as well as studios for fine arts, printing, photography and more.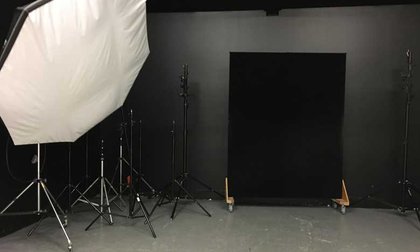 Photo studios
Massey University's Wellington campus has specialised professional photography studios, (white cycs, green screen, Elincrom/Bowens/Diva lite) access only by students enrolled in photographic specialised papers only.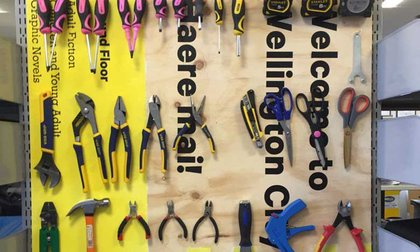 Toystore
The Toystore offers a wide range of audiovisual equipment for design students to borrow, as well as access to large format printing and technical support.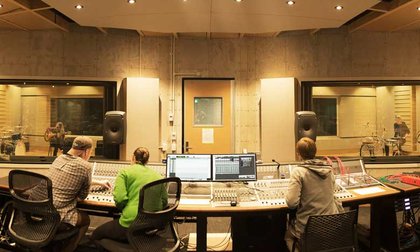 Recording studios
Designed by Munro Acoustics and Athfield Architects, our world-class studios include:
live-rooms controlled by two sought-after desks — 72ch Neve and 48ch SSL Duality analogue console
control rooms with monitoring by Dynaudio Acoustics soffit mounted speakers in 5.1.
Location: Wellington campus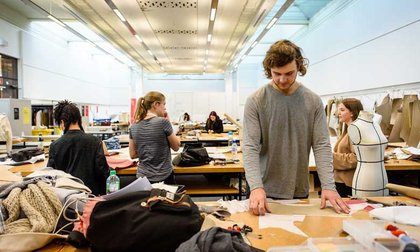 Fashion workrooms
Students have access to extensive workrooms that include plain sewers, overlockers, industrial presses, buttonholers, bar tackers, knit and leather machinery. The expansive studios have large tables for pattern-making and cutting, and computer labs for digital pattern-making using CAD software, pattern digitising and plotting. There is space for students to set up their own working stations as they prepare final collections or presentations.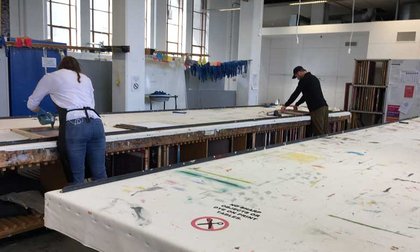 Screen and digital print facility
Massey students have access to a screen and digital print facility, where they can use a digital sublimation printer for polyester fabrics and materials, and a screen printing facility with 7m print tables.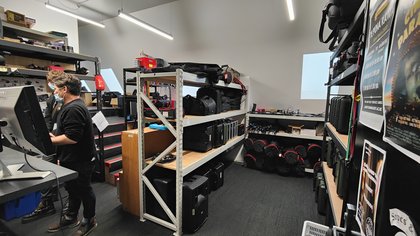 Tech store
The Tech Store offers a wide range of industry-standard equipment that screen arts and music students can borrow – cameras, lighting, sound equipment and much more.
Experienced technical staff are on hand to offer recommendations and advice.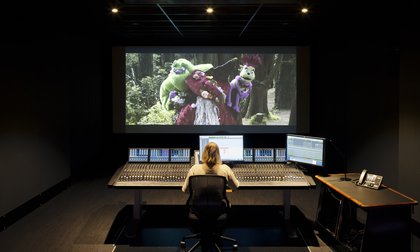 Film production facilities
Our facilities are among the best in Australasia and include:
colour grading suites
editing tools
lighting gear
green screen
motion capture suite, including 24 camera Vicon motion capture array.
Plus borrow high-end equipment for your projects.
Location: Wellington campus
Accreditations and rankings
Get an information guide
Download our guides to find out more about studying in the creative arts at Massey.