Where you can study
Wellington campus
International students
International students are not New Zealand citizens or residents.
Open to international students on campus in New Zealand
Note: Selected entry qualification.
Specialise in Photography for your Postgraduate Diploma in Design at Massey
The Postgraduate Diploma in Design is an opportunity for you to upskill in creative practice, modern photographic skills, technology and theory.
Extend your design speciality or explore new horizons
Studying photography at Massey, you'll be taught by phenomenal photographers and designers, and learn alongside other aspiring photographers in a challenging yet supportive environment.
Join the ranks of Massey photography graduates whose careers span the range from fine art to commercial, photojournalism to fashion photography.
Use state of the art digital suites and printers with technical support, and explore alternative and historical wet-based photographic processes.
This qualification will give you an introduction to postgraduate research processes and contemporary design theory. You'll push the boundaries of your design practice with a research-led independent project. You'll also have elective courses and courses focused on creative entrepreneurship, exhibition or writing in the creative arts.
If you don't have an honours degree this qualification can allow you to progress to postgraduate design study.
Get the full picture 
Further study
This qualification is the same as the honours year of the Bachelor of Design with Honours. That means when you complete it you can apply for a further postgraduate qualification such as the Master of Design.
A Postgraduate Diploma in Design in Photography is a good fit if you:
studied photography at undergraduate level
want to do a Master of Design or Master of Fine Arts but don't have an honours degree
want to develop your research and analysis skills.
Related study options
Unique to Massey University, the Bachelor of Māori Visual Arts encompasses contemporary Māori art, Māori language, Māori culture, and tikanga.
Develop your technical skills and learn to think like a professional in the screen arts sector.
In the Master of Design, you'll produce innovative and responsive design work that is thoroughly grounded in design research methodologies and expertly realised.
Challenge your own toi Māori practice, and learn from and be inspired by leading artists.
Photography – Bachelor of Design with Honours
Specialisation
Great photographers shake us, shift our perceptions and entice us to see things differently. Learn from leading photographers and develop your technical skills with our professional cameras and specialist studios and labs.
Photography – Graduate Diploma in Design
Specialisation
Develop your photography skills and learn to think like a designer.
Toioho ki Āpiti (the Māori visual arts programme at Massey) welcomes all indigenous and Pākehā artists.
Further your skills and training with the development and production of a significant screen arts project.
Useful planning information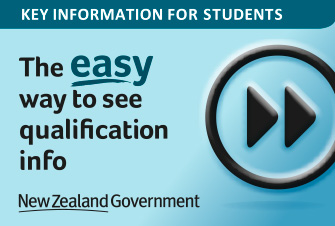 Key information for students
Compare qualifications and academic information across different New Zealand institutions. Learn more on careers.govt.nz