Striving to be Tiriti-led
We work to uphold the principles of te Tiriti o Waitangi – and to empower all New Zealanders, especially Māori.
Learn by doing
Get hands-on experience in labs, field trips, and practical projects that focus on solving real-world problems.
We are connected
At Massey we look beyond New Zealand and think big – we're curious about what's going on and we aim to shape the future.
Get ahead at work
Expand your existing expertise at work or advance your career with Massey. Or change direction with a new qualification.
Overview
Enjoy subjects such as maths and technology, biology, chemistry or physics? Turn that interest into a rewarding career, with high demand for people who understand the sciences and technology.
Our qualifications, degrees and courses give you the in-depth knowledge and skills-based learning employers want. We're flexible with what we offer. Specialise in one area, or pick and choose to see where studying at uni might take you.
Learn from world-class lecturers with expertise in areas such as:
Join us. Massey's College of Sciences prepares you for success in your chosen field, including helping to solve scientific challenges facing our world.
What you could study
Here's a small sample of the qualifications and courses you could study as a Massey student of science, agriculture or engineering.
Undergraduate qualifications
An undergraduate qualification is generally the first thing you'll study when you start at university.
At Massey, many of our agribusiness students have jobs before they even graduate. Join to gain the skills and sound business knowledge to help progress the future of New Zealand's primary production sector.
Massey's Bachelor of Agricultural Science will give you the contemporary agriculture-related skills you need to become a leader in this rapidly growing international industry.
Combine your love of animals and science with the only animal science degree available in New Zealand.
The Bachelor of Construction will help you become a highly sought-after construction expert who can contribute to all sectors of the construction industry.
Start becoming an engineer from day one of your studies at Massey. You'll learn the skills to make you a sought-after employee in New Zealand and internationally.
Massey University's Bachelor of Food Technology with Honours is the only degree in Australasia that combines food science, food engineering, and food business. Our graduates are highly employable and sought after.
Do you have a passion for plants and people? This is the only horticultural degree in New Zealand fully co-designed and created in collaboration with the industry.
Exciting careers are available in software development, business analysis, project management. Massey provides you with the technical skills and knowledge to take your place in the fastest-growing industry in the world.
Massey's Bachelor of Science (BSc) is a flexible qualification that will challenge you, while giving you the satisfaction of discovery.
By studying veterinary science at Massey University, you'll join a world-leading veterinary qualification that will qualify you to work as a veterinarian in many different areas.
Postgraduate qualifications
Once you've graduated with a bachelor's degree – or have equivalent experience – you'll be ready to take on postgraduate study.
Gain skills and knowledge sought by employers in New Zealand and internationally. Help address global challenges in the rapidly evolving feed, food, and fibre industries.
Become a world-leading construction specialist, with Massey University's Master of Construction. It is the only degree in New Zealand focused on construction.
Learn chemistry, microbiology, and process technology required to manufacture high-quality dairy products. The qualification covers dairy industry structure, strategy, organisation, and function, including legislation and safety.
With Massey's Master of Engineering, you will develop a more in-depth understanding of an area of your choice, within the field of engineering.
Advance your career by gaining in-depth knowledge and research skills with Massey's Master of Engineering Studies.
Gain sought-after, advanced knowledge of current land and water-based environmental management with Massey's Master of Environmental Management.
Massey's Master of Food Technology will provide you with the practical skills needed to undertake independent research in the food industry. Become a research and development champion in the food industry.
Focus on information sciences
The Master of Information Sciences will give you in-depth knowledge and expertise in a range of topics within the area of information sciences.
Join Massey's Master of Quality Systems, the only graduate-level qualification in quality management in Australasia.
With Massey's Master of Science, you will get the knowledge and skills you need to gain a more in-depth understanding of an area of scientific study.
With Massey's Master of Supply Chain Management you will gain a comprehensive understanding of supply chain concepts and the skills to solve complex problems.
Join Massey's Master of Veterinary Medicine, a world-leading online education qualification that attracts students from all around the globe.
Progress your professional development by gaining expertise in a specific area of veterinary science.
Search courses or qualifications
What our students say
"My lecturers were always helpful, and I have found that a lot of what I learnt in my classes I use in my job every day."

"I really enjoyed the software papers I took and principles that I learnt I apply in my current job. The top IT graduate jobs are highly competitive and I am glad that I studied with Massey University, I felt it prepared me well for the workplace."

"It was very satisfying to publish my research and see it become available to the scientific community."

Our facilities
You'll have access to a wide range of first-class facilities when you study in the sciences, agriculture or engineering with us. Here's a snapshot of what's on offer.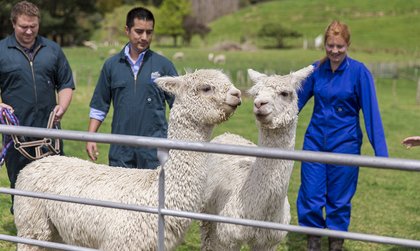 Large Animal Teaching Unit (LATU)
This is a dedicated facility to help train Massey veterinary students in aspects of large animal handling and examination across a range of species.
The facility includes a small working farm with horses, cattle, sheep and camelids. A range of veterinary procedures are taught as students progress through their course.

Location:  Manawatū campus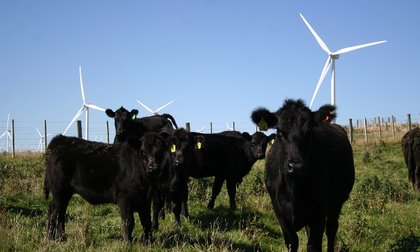 Massey Farms
Students and researchers can access 2,000 hectares at our six working farms, including:
dairy farms
sheep and beef farms
deer breeding unit
mixed enterprise and cropping unit.
Location: Manawatū campus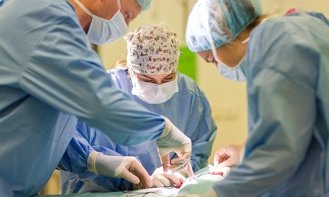 Veterinary Teaching Hospital
Massey's Veterinary Teaching Hospital's state-of-the-art equipment includes canine hydrotherapy, MRI scanners, tomography, dynamic and video endoscopy, ultrasound and radiology equipment and arthroscopy as well as surgical expertise on many animal types.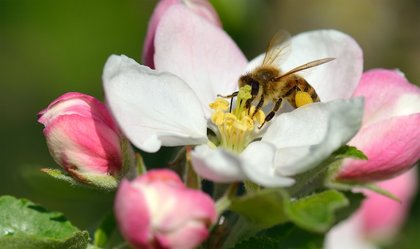 Massey horticultural units
Purpose-built facilities for teaching and research in plant science and production include:
7 hectare orchard
25 glasshouses
six temperature-controlled rooms
growth cabinets.
Plantings include apples, pears, green and gold kiwifruit, and vegetable trials of traditional Māori crops.
Location: Manawatū campus, Palmerston North
Contact: Mark Osborne
Email: m.a.osborne@massey.ac.nz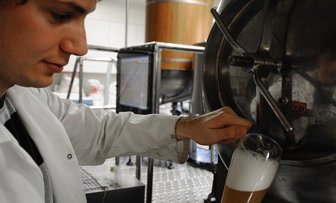 Microbrewery
Massey's microbrewery is used for teaching, research and commercial partnerships. The facility includes:
200L brew capacity
ten 200L combined fermentation and conditioning tanks
clean-in-place (CIP) system
computer-based process control and data acquisition system
plate and tube heat exchangers.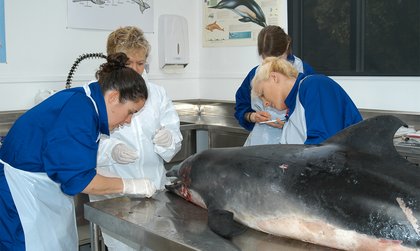 Marine Pathology Laboratory
Our specialised post-mortem facility assesses the life history, diet and causes of death in:
dolphins
small whales and sharks — up to 3m long
seals and stingrays
penguins and other seabirds.
Includes a walk-in -20°C freezer, +4°C chiller and vented specimen/chemical storage bunker.
Location: Auckland campus
FoodPILOT
Learn to create and test food and nutrition products, using industrial-standard processing equipment such as:
extruders
high-pressure processors
pasteurising equipment
sterilisation equipment.
Businesses from boutique makers to exporters use FoodPILOT to turn ideas into reality.
Location: Manawatū campus
What our students say
"Physics always struck me as the most interesting of the sciences and the majority of scientists who I really look up to are all physicists. Studying at Massey was worthwhile as there was a lot of learning about things that are used in the real world."

"I thoroughly enjoyed my time at Massey and feel it provided the necessary basis to enter the workforce in my chosen field."

"My lecturers maintained an open door policy and acted as mentors through each project, motivating me to engineer innovatively."

Get an information guide
Download our guides to find out more about studying sciences, agriculture and engineering at Massey.